Mortal Kombat doesn't look like any other Hollywood action movie. And that's entirely the point. Not only does the film pack tons of gore and martial arts, but its core cast of 11 features only two white actors. That shouldn't be radical, but it is. This is a huge Hollywood franchise starter led by actors of color. These talented martial artists are crafting a more inclusive and global vision of the future of action films. And when we visited the Adelaide set along with a group of outlets, it was clear that it was an important part of the movie's mission.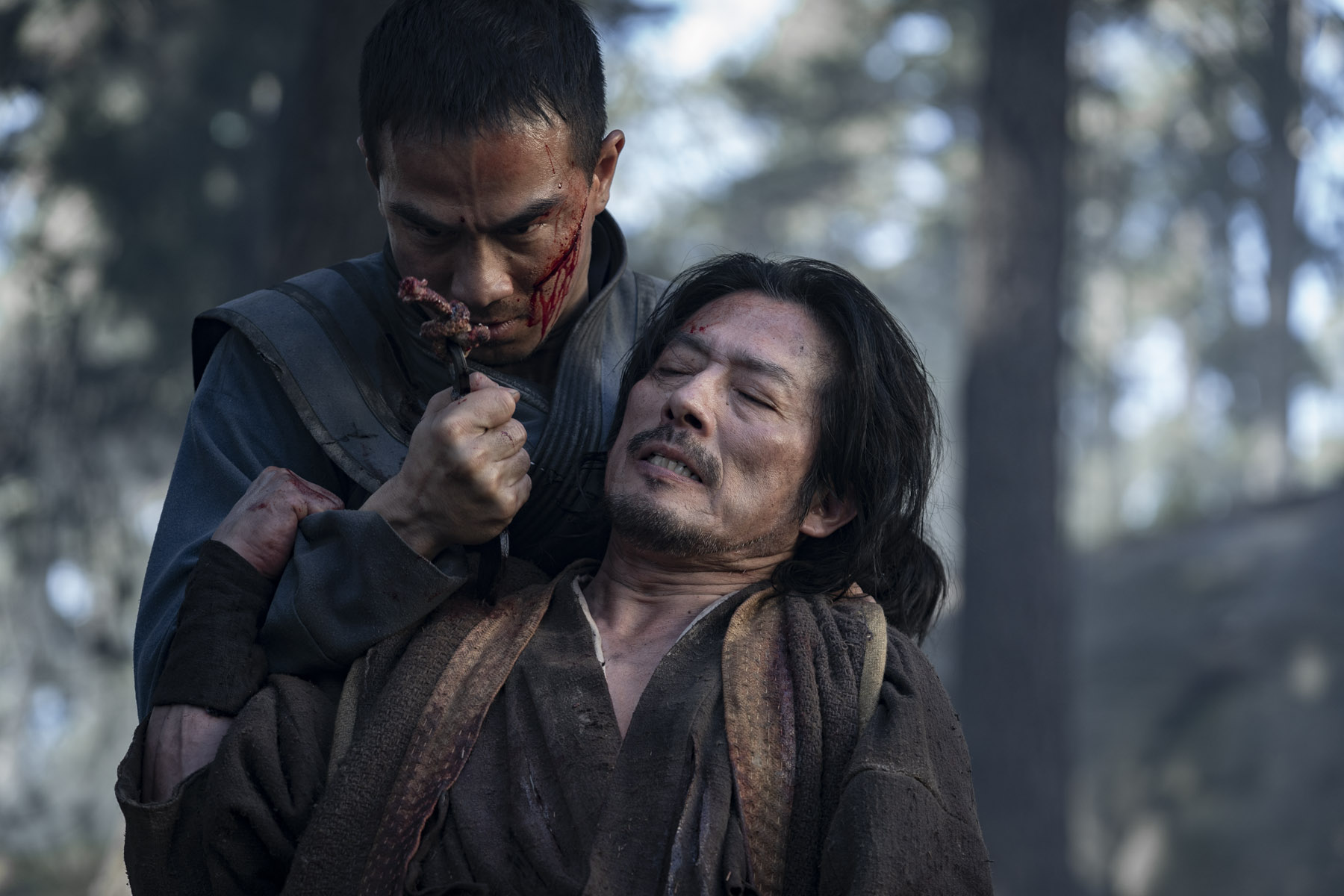 Warner Bros.
Producer Todd Garner the three key factors that drove the process of finding Mortal Kombat's leads. "The casting was obviously extremely important," Garner said. "It was interesting because not only did we have to be true to who they were culturally, but they have to be able to fight and to act. So we got very lucky that every single person we went after said yes."
Director Simon McQuoid was keen to tell us how important it was for the film to properly represent the characters. Not only was it about paying homage to the game, but also to the audience. "A word that I keep boring everyone with on this film is authenticity, as well as respect," he explained. "So, the authenticity comes from how we present the characters."
Warner Bros, Mackenzie Schepman
McQuoid's radical take drew Lewis Tan to the role of Cole Young. "It was the authenticity that they brought to the characters, in casting them correctly, and Simon's vision and how tastefully it was going to be done," Tan said. The actor also had a personal connection to the role. "My father, Philip Tan, he's a fight coordinator and stunt coordinator," he added. "He did Steven Spielberg's Indiana Jones. He did Batman with Tim Burton. That was actually the first film that brought us to America, which is crazy full circle for me because my father came here with Warner Bros. and now I'm leading a film with Warner Bros. It's a trip for me."
The director's dedication to creating real representation also impressed Ludi Lin. "I've never worked with someone that's so serious about being authentic to another culture," Lin explained. "We had a discussion about Kung Lao and Simon was so fixated on you knowing which dialect the name Kung Lao from. Is it Mandarin or Cantonese? He really wanted to cast someone that's really authentic to it, that has the right origin, the right ethnicity, the background. And for each individual character, that was the way. It feels so open, just walking on set and working with so many different people."
Warner Bros.
Lin continued, "I was thinking: Why has the game gone through 11 different iterations? And it's the characters; it's such a diverse mesh of characters. And they're all so interesting. And on this film, there are so many different types of people, different ethnicities from different origins and different backgrounds. It really represents the world. If you want a film right now to carry throughout the world, which is all films right now, no film is local anymore. All films are going to be seen by people all over the world. You want to represent the world in the right way."
And like the best representation, Lin explained that it just feels completely normal and organic. "We don't really even have to discuss it, everyone feels it," Lin told us. "All the cast feels it and it feels right. It feels so comfortable to be meshed within a cast, coworkers, and friends from different places. And we have no conflict, no struggle. Just trying to tell a great story."
Warner Bros, Mackenzie Schepman
That character-driven storytelling is something that McQuoid is keen for audiences to connect with. "There's a great humanity and human connection within the film that goes across all the characters," he said. "Every character has to shine."
Finally, Sub-Zero star Joe Taslim has big hopes for the film's inclusive vision for action: "The world is more diverse now, movies are a great bridge to connect the world to each other. We have a very diverse cast, this movie is going to represent all of the world, people are going to see it from South Sumatra to South Africa and feel represented."
Mortal Kombat hits HBO Max and select theaters on April 16.
Featured Image: Warner Bros.