Just like last year, this year we're having another Comic-Con at Home. But that's not stopping all the cool exclusive nerd swag we're all used to getting at each SDCC. This year, Mondo has several offerings from the world of Marvel Comics, the Fox X-Men films, and the Alien franchise.
Ghost Rider is cool. But you know what's better than a Spirit of Vengeance on a motorcycle? A Spirit of Vengeance in outer space. Cosmic Ghost Rider is better than regular Ghost Rider. Sorry 'bout it. And now, Mondo is releasing a groovy enamel pin of the mashup of the Punisher and Ghost Rider (who is a herald of Galactus!) from Earth TRN-666, from artist Tom Whalen.
Cosmic Ghost Rider Enamel Pin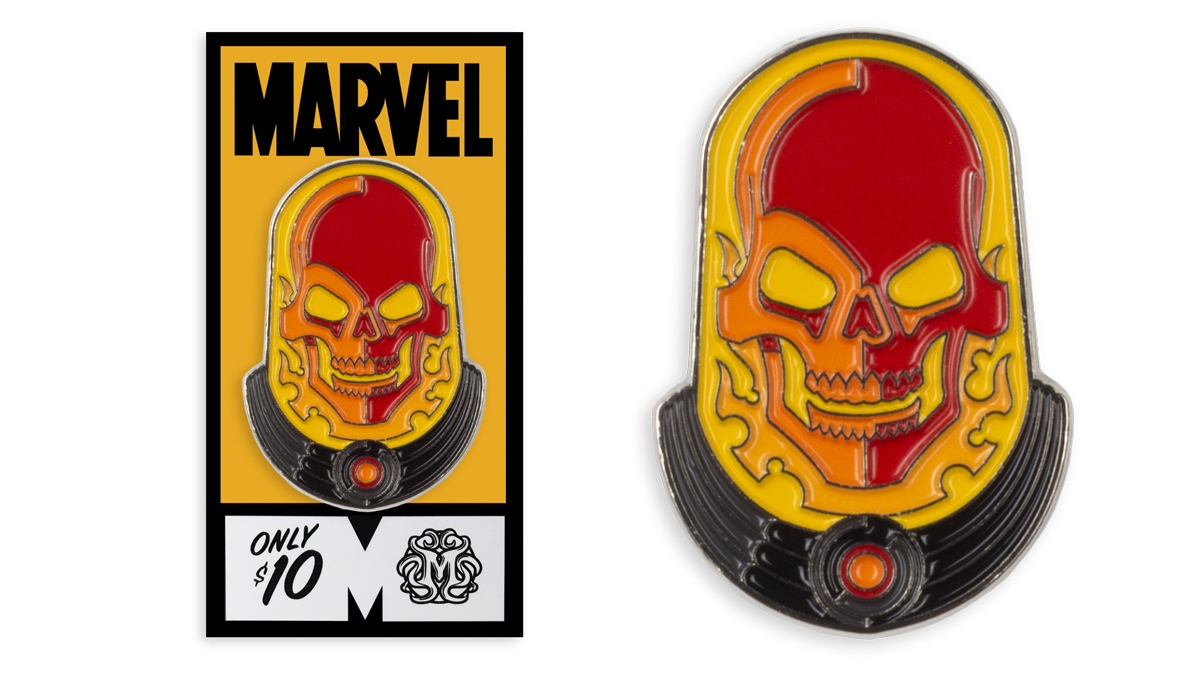 Mondo
Artist: Tom Whalen / Edition Size: 100
1.38″ high soft enamel on shiny silver nickel, single post with butterfly clutch backing / $10
On Sale Friday, July 23, at 10AM PT.
Hugh Jackman's final turn as Wolverine on the big screen (at least until now) gets immortalized in this gorgeous Logan poster. Artist Rory Kurtz brings the mood of James Mangold's film to life, in this detailed screen print. The Logan print comes in a regular and brushed metal foil variant.
Logan
Mondo
Artwork by Rory Kurtz and Akiko Stehrenberger / Edition Size TBD /Variant Edition of 320
24″x36" Screenprint / $100
Timed Edition available Saturday, July 24 at 9AM PT – Monday July 26 at 10AM PT
We leave the world of Marvel behind, for a pair of prints celebrating Ridley Scott's original Alien. This piece of art recreates the scene where Harry Dean Stanton's character meets his grisly fate on the Nostromo. All while Jones the cat looks on, unimpressed with the xenomorph's antics. Both editions feature a retro comic book art style.
Alien (Variant)
Mondo
Artwork by Johnny Dombrowski / Edition of 95
24″x36" Screenprint / $75
Alien
Mondo
Artwork by Johnny Dombrowski / Edition of 170
24″x36" Screenprint / $50
Alien posters are on sale on Sunday, July 24, at 1PM PST.
For more information, check out Mondoshop.com.