If you've ever wanted the help of a superhero in your kitchen, BoxLunch is here for you. The retailer partnered with Marvel to launch a new collection of comic book-themed accessories and products for your kitchen. The Marvel Eat the Universe collection includes merchandise inspired by Marvel's YouTube series of the same name. Chef Justin Warner hosts that Marvel cooking show—the same one that led to the Marvel Eat the Universe: The Official Cookbook.
While you ponder which Avenger would be the best and/or most helpful in the kitchen, let's look over some of BoxLunch's Eat the Universe offerings. The line will contain over 40 items in total, but the highlights include some adorable apparel with cute graphics and prints. For example, please look at this Groot and Rocket Raccoon avocado toast design. I didn't know I needed it until I saw it.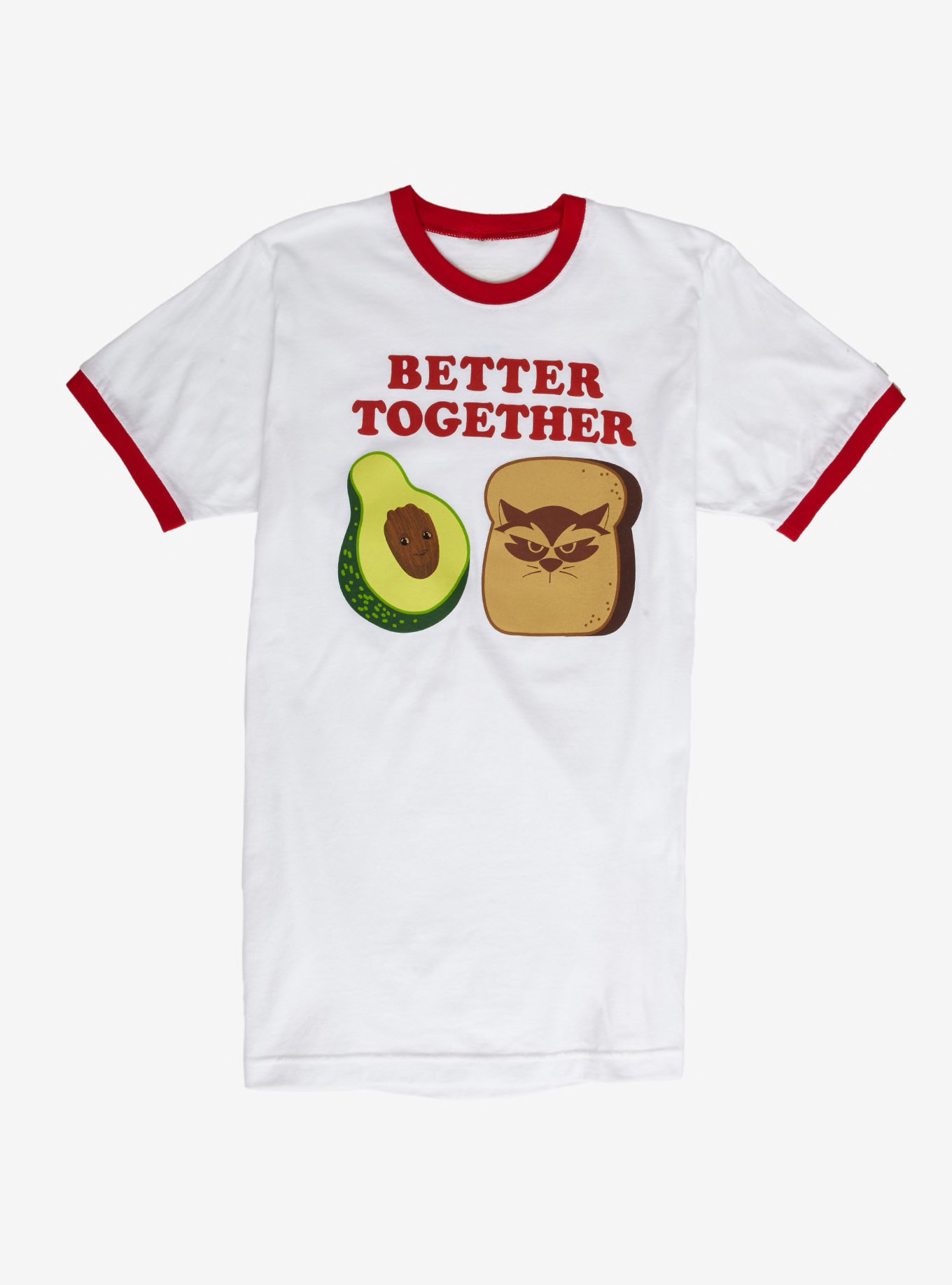 BoxLunch
The line includes a special Funko Pop! figure as well. The vinyl features Spider-Man and his love of pizza and also pi. It's kinda ridiculous and kinda great.
BoxLunch
But in my opinion, the best part of the collection is definitely the home goods. You can sport a cute Marvel foodie pattern on an oven mitt or apron. Or you can enjoy those patterns on appliances like a slow cooker or ramen bowl.
BoxLunch
BoxLunch
Finally, you can make breakfast Marvel with two different styles of waffles. Tell those you care about that you love them 3,000 with an Iron Man waffle maker. Or you can press a waffle with a Marvel logo design. Either way, starting your day with a novelty waffle is better than no waffles at all.
BoxLunch
The Spider-Man Funko will be available for pre-order at 9pm PT on July 20. Everything else is available now. Head to BoxLunch to shop and recipe plan. See more images from the collection below.
Featured Image: BoxLunch
Amy Ratcliffe is the Managing Editor for Nerdist and the author of The Jedi Mind, available for pre-order now. Follow her on Twitter and Instagram.
BoxLunch
BoxLunch
BoxLunch
BoxLunch
BoxLunch