Ever since Tim Burton and Michael Keaton teamed up in 1989, Warner Bros. has gone all-in on marketing the Dark Knight. Every new Batman movie arrives with more merchandise than even Bruce Wayne can afford. And with Matt Reeves and Robert Pattinson's take on the iconic superhero coming to US theaters on March 4, the crush of Caped Crusader collectibles is already here. But this year you can do more than take home a memento of Gotham's most famous vigilante. You can eat one too. Little Caesars will let you taste vengeance with its new The Batman Calzony pizza.
If you like moody superheroes and marina, you're probably Ben Wyatt from Parks and Rec. Even if you're not though, 2022 is about to get real good. Little Caesars' normal Calzony crosses a calzone and a pizza but the new limited-time The Batman Calzony comes shaped like a bat. (That looks a lot like an eagle!) It also features a "buttery-tasting" calzone crust filled with garlic white sauce, cheese, and julienned pepperoni. That is then combined with a pepperoni pizza. And the whole thing is served with a side of the restaurant's Crazy Sauce.
We're not sure if this Calzony will replace Batman's normal logo. But just in case Matt Reeves wants to know what that would look like we have him covered.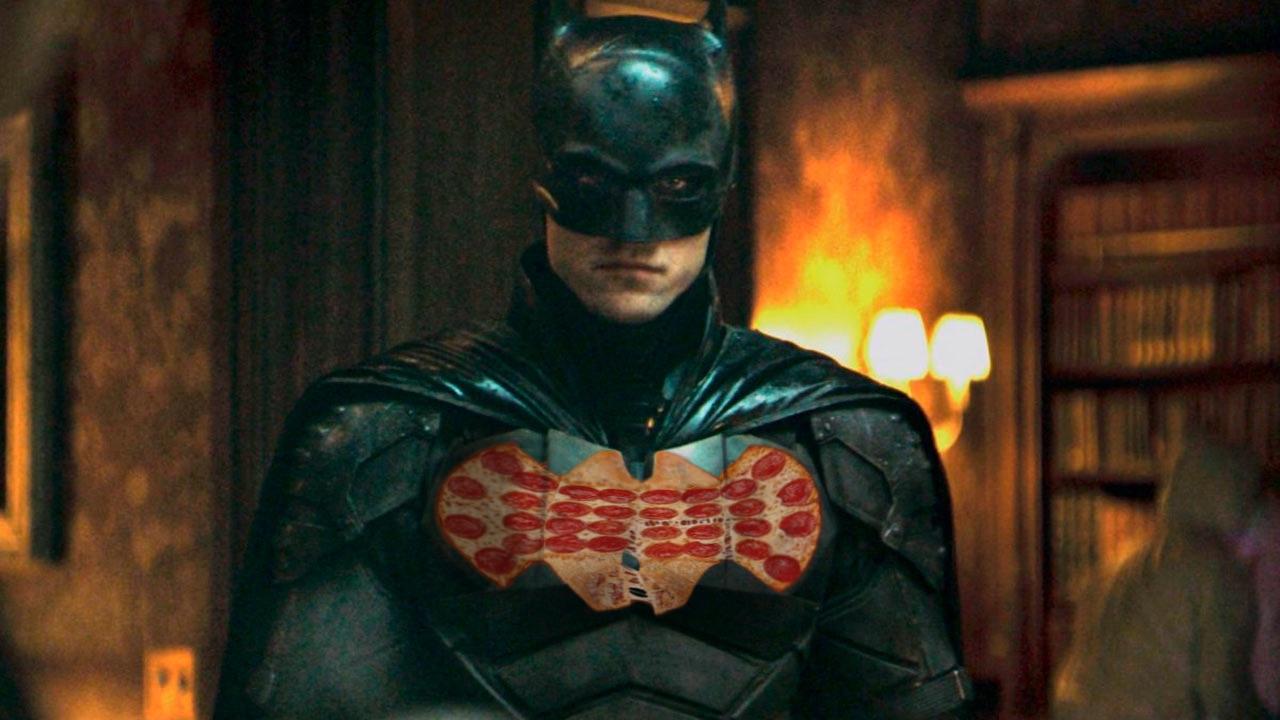 "Anyone can now bring superhero vibes to pizza night by trying the new The Batman Calzony, "said Jeff Klein, chief marketing officer at Little Caesars, in a statement. "It's the most delicious part of our partnership with the upcoming film The Batman."
If you want to experience justice as a flavor, you can order your The Batman Calzony pizza via Little Caesars' app. It's available starting today, January 24 for $7.99. You can also pre-pay for one and grab it yourself using the company's Pizza Portal pickup spots. However, if you opt for a last second stop-in and plan to grab one at participating locations they will only be available without pre-ordering between 4 and 8 p.m.
The Batman works nights. It only makes sense his Calzony isn't available then.