Usually, when LEGO fans create concepts for a new LEGO Ideas set, it's something based on pop culture. We've seen this many times, with fans submitting builds based on properties like Jaws Occasionally, some of these get produced, like the Flintstones set. However, this LEGO Ideas submission is based on reality. And it also used some real-life technology to make a new amazing lighthouse set with a motorized lens come to life.
Via the folks at The Verge, we've learned that LEGO has released a new light-up motorized lighthouse set, one which comes with its very own working Fresnel lens. In the video above, you can see the original concept, submitted by Sandro Quattrini, who uses the name Roses Must Build in the LEGO community. You can see their other builds and LEGO creations by clicking right here.
The other details of this set are pretty awesome as well. The lighthouse keeper's home has a battery-powered light-up fireplace and a treasure-filled cave. It also comes with a tiny dock with several different animals. It also has some transparent waves that come up right to the shore. When it comes to these kinds of cute and tiny details, LEGO rarely misses the mark.
Click To View Gallery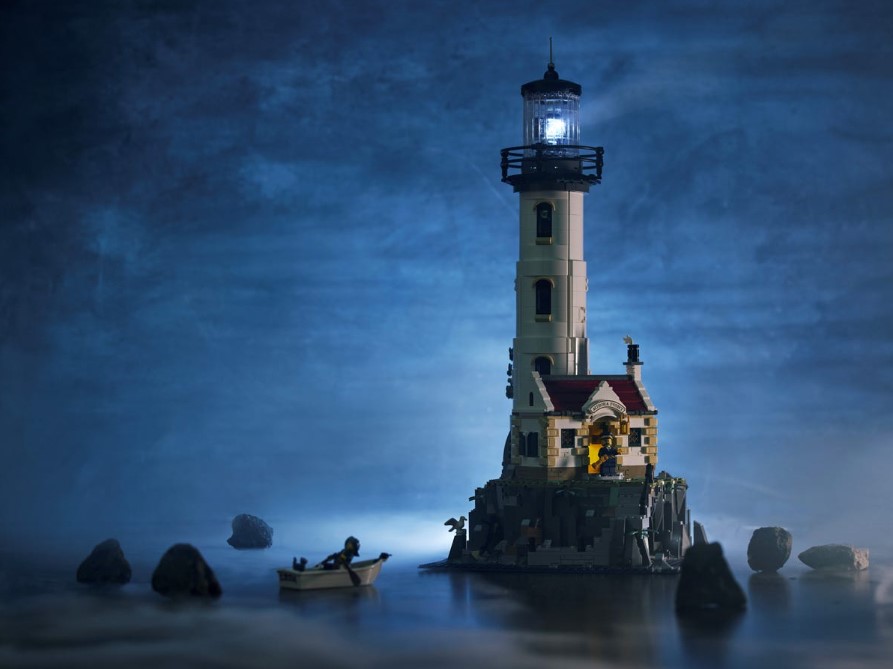 The original concept set is a stunning piece of work. One can see why LEGO wanted to produce this one for the mass market right away. You can check out images of the official product and its packaging in the gallery above. Oh, and if any fans out there want to make Minifigures of Robert Pattinson and Willem Dafoe from the movie The Lighthouse to go with this set, then we think you win at life. And we would love to see them. Right now, you can buy this 2,065 piece set for $299.00 by clicking here.