Not to sound too much like a pandemic-themed commercial, but the holidays do look different this year. Many of us are foregoing our usual traditions and travel plans to keep our loved ones and strangers safe. But that doesn't mean you can't get something special for the pop culture aficionado in your life! (Or, you know — add it to your wishlist, hint hint.)
And so, we've gathered a wide selection of gifts at different price points, for different types of nerds, that might bring a little cheer to your winter. Whether you're shopping for a cinefile, binge-watcher, gamer, tabletop master, comics lover, or just yourself, we've got something for everyone.
Check out our annual holiday gift guide below.
FOR THE CINEFILE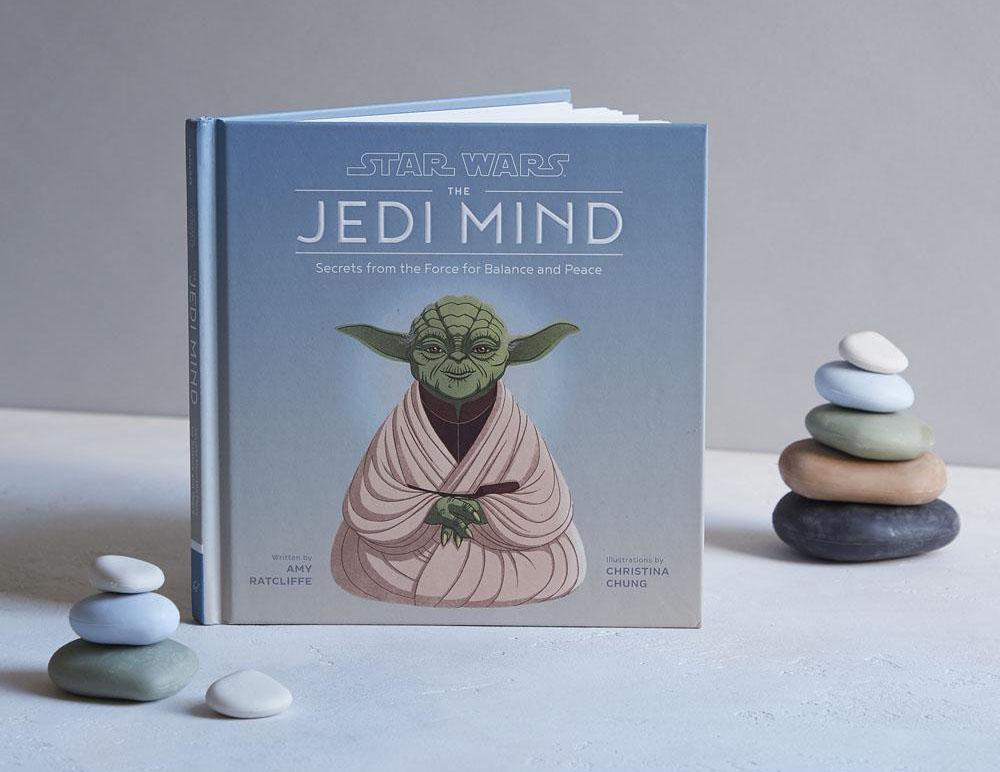 Star Wars: The Jedi Mind: Secrets from the Force for Balance and Peace
"Trust your feelings." That's easier said than done this year, which is why Nerdist Managing Editor Amy Ratcliffe's new book is perfect for these stressful times. Follow the teachings of the Jedi — peace, knowledge, serenity, and balance — and find your own inner calm with this magical mindfulness guide. Buy it for $14.95 here.
A beginning is a delicate time, and though we have to wait until next year to see Denis Villeneuve's Dune in theaters, it's the smart and safe choice. Until then, you can reenact your own version of the groundbreaking science fiction story with these action figures. If you purchase all of the figures ( Paul Atreides, Stilgar, Lady Jessica, Baron Harkonnen, and Duncan Idaho) you can also build your own Beast as well. Buy one for $29.99 here.
Tarot del Toro: Inspired by the World of Guillermo del Toro
Dive into your future and the macabre world of Guillermo del Toro with this gorgeous tarot deck! Designed and illustrated by Tomás Hijo, the deck "features original artwork inspired by the themes, imagery, and characters of some of del Toro's most popular films, including Pan's Labyrinth, Crimson Peak, and The Shape of Water." Buy it for $29.99 here.
Wonder Woman 1984 Deluxe Golden Armor Doll
Thank the Gods, we're getting one of our most anticipated movies of 2020 IN 2020. With Wonder Woman 1984 releasing in theaters and on HBO Max, it's the perfect time to celebrate Diana Prince with this intricate golden armor action figure. Buy it for $29.99 here.
You don't have to go to the Mos Eisley Cantina or Trader Sam's to get your tiki on — just pick up one of these cute little ceramic mugs from a galaxy far, far away. If you don't imbibe alcoholic drinks like the Port in a Storm, you can always get one of these for the youngling in your life and fill it with blue milk. Buy them for $14.99 – $45.99 here.
"With multiple ways to play based on difficulty level ranging from casual movie-goer to bonafide film nerd, Cinephile will have you and your friends racking your brains for Sean Connery's lesser-known films, Cate Blanchett's filmography, and Steve Buscemi's most memorable cameos." Perfect for a game night at home or on a video call. Buy it for $20 here.
For the self-proclaimed cinefile, only the best will do. And much like their movies, A24 is here to deliver. These book are for the aspiring screenwriter, the film nerd who can't stop talking about Ex Machina and The Witch, or anyone who (understandably) just really loved Moonlight. Buy one for $60.00 here.
If you haven't yet experienced the power of the Instant Pot, now is the time. This easy-to-use kitchen appliance does it all, fast. Make perfect rice, hard-boiled eggs, baby-back ribs, soups, and more. Cozy up by a fire or under a blanket with the winter comfort food of your choice (as long as it's not the Frog Lady's last line of eggs). Buy it for $99.99 here.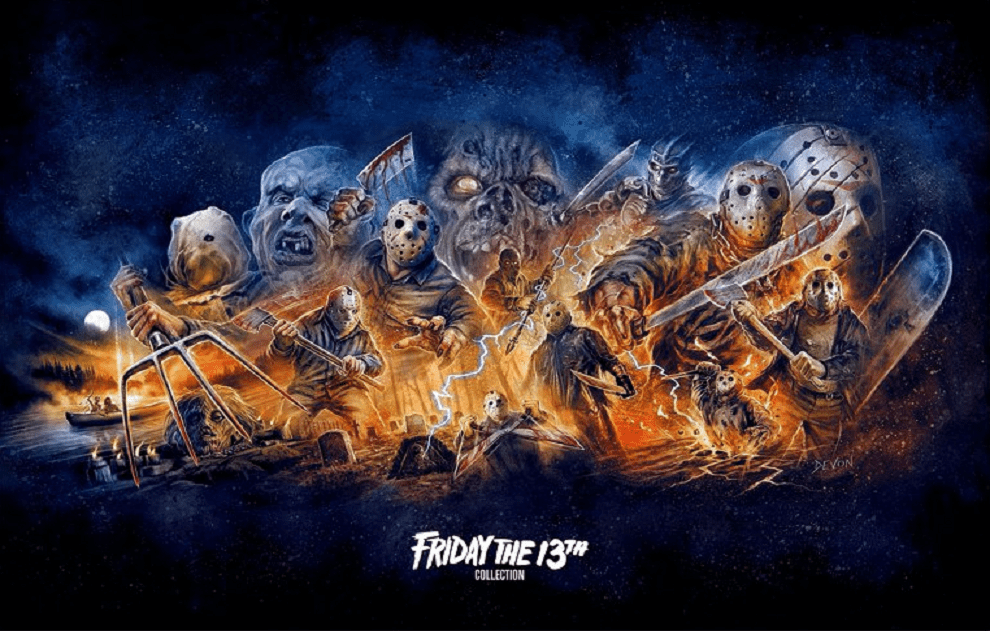 Friday the 13th Blu-ray Collection
*ch ch ch ah ah ah* In this truly massive Blu-ray collection, "Jason slashes his way from Crystal Lake to outer space and back to fight Freddy! This Deluxe Collection includes all of the previously released extras plus all-new bonus materials, including new audio commentaries with cast and crew." Yes, that includes the Alice Cooper music video for "Behind the Mask." Buy it for $129.99 here.
This one's got a hefty price tag, but how else can you pay tribute to the best movie Batman? This fancy LEGO set features a slide-open cockpit, two hidden machine guns with a pop-up function, and a trio of minifigures: Batman, The Joker, and Vicki Vale. Buy it for $249.95 here.
FOR THE BINGE-WATCHER
The Great British Bake Off Coloring Book
If you and your quarantine loved ones have already marathoned the most soothing show in the world and need your sugar fix, this is the gift for you. Designed like the intricate illustrations depicting the bakers' planned bakes, this Great British Bake Off coloring book will also calm you down after your fave gets cut from the show way too early. Buy it for $13.99 here.
The Haunting of Bly Manor Moonflower Shirt
We've all got that friend, who loves gothic horror and tragic romance, the moody and the macabre. (Hint: it's us.) And so the follow up to Mike Flangan's brilliant The Haunting of Hill House, Bly Manor, tucked us away to relive our favorite moments over and over again. If you haven't seen the show, trust us when we say that your friend needs this shirt. Buy it for $16.00 here.
Mad Men Carousel: The Complete Critical Companion
If you know someone who still can't stop extolling the brilliance of AMC's Mad Men, they'll love this gift more than Don Draper loves self sabotage. This episode-by-episode guide from renowned TV and movie Critic Matt Zoller Seitz digs deep into digs deep into the show's themes, performances, and filmmaking, as well as historical references from the time. Buy it for $15.00 here.
Avatar: The Last Airbender T-Shirt
They already have an Appa plush, Uncle Iroh's tea set, and all of the comics. But luckily for you, there are about a bajillion great Avatar: The Last Airbender t-shirts out there to gift your friend with excellent taste. Seriously, it was hard to only pick a few to feature. Buy one here for $22.
The Dark Crystal Bestiary: The Definitive Guide to the Creatures of Thra
No, we are not over Netflix canceling Age of Resistance, and no, we're not ready to talk about it. But we are ready to dive back into Jim Henson's imaginative world of Thra, and all of the creatures who inhabit it. This gorgeous book features all-new illustrations inspired by the original concept artist, Brian Froud, and expands the lore of the Dark Crystal universe from the film and series to canon books and novels. Buy it for $29.99 here.
The Mandalorian: The Child – Animatronic Edition
Remember last Christmas? When there was absolutely no Baby Yoda merch available, because Lucasfilm wanted to keep The Mandalorian's adorable sidekick under wraps? Those days are long gone. "The Child" is everywhere, and we're not complaining. But if you really love that lil green baby, you might want to pick up this animatronic toy that moves, blinks, uses the Force, and makes adorable noises. Buy it here for $47.99.
Supernatural Mystery Gift Subscription Box
You may not know what "Destiel" means, why they're sob-singing "Carry on My Wayward Son," or really anything about Supernatural. But you do know that the beloved long-running show just ended, and your friend is NOT OK. You can't bring Supernatural back, but you can gift them this quarterly subscription box, filled with themed goodies to remind them of the good ol' days. Buy it for $56.99 here.
FOR THE VIDEO GAMER
Have a PC gamer in your life? No idea what kind of game to get them? Get them a steam gift card, so they can choose their own. They (and their game library) will thank you for it. Buy one here.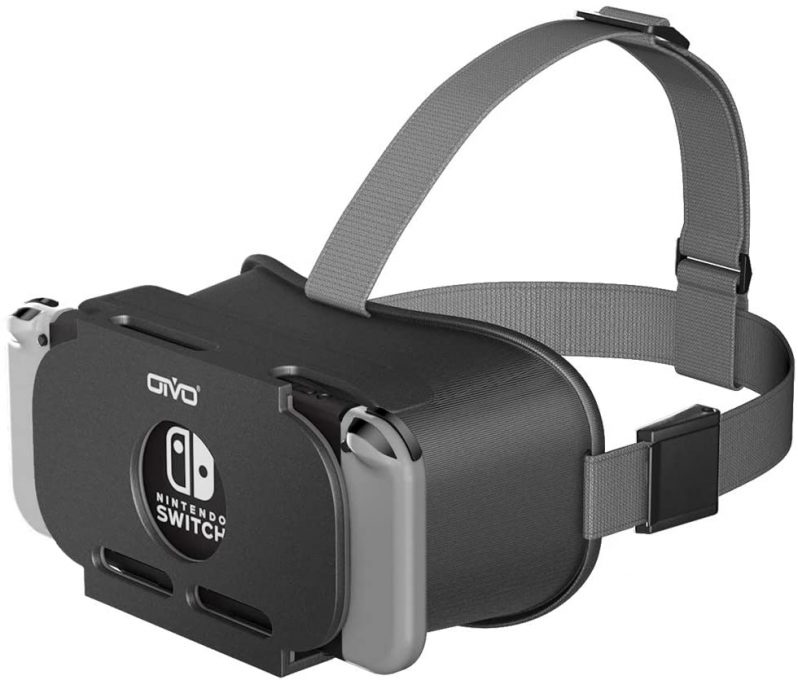 VR Headset Compatible with Nintendo Switch
Yes, Nintendo has its own option, but if you really want to experience your favorite Switch games in virtual reality, try this baby on for size. Unlike some of the other VR options out there, this oddly affordable headset is not made of cardboard. It's adjustable for all users, including those who wear glasses. Buy it for $22.99 here.
PAC-MAN Ghost Light Table Lamp
Perfect for the Gen Xer in your life, this PAC-MAN Ghost table lamp can turn any room into an 8-bit haunted house. The 8" lamp has 9 color options, plus a "party" mode where it flashes all the colors to the beat of your music. Buy it for $29.99 here.
Razer BlackShark V2 Gaming Headset
For the friend who trips over their gaming headset wire every time they get up, here's a wireless one that won't break the bank. Buy it for $59.99 here.
Loaded with 42 games, the SEGA Genesis Mini could work for almost anyone on your list. Nostalgic for the good ol' days of Sonic and Street Fighter? Get 'em one of these. Want to introduce a new generation to this system? Prepare to be laughed at, but like, in a fun way. Buy it for $79.99 here.
Want to get the person you're sharing lockdown with into games? Try the Nintendo Switch Lite. Unlike its big sister the regular Switch, the Lite is handheld only and has built-in controllers instead of detachable. But otherwise, it's pretty much the same console. Buy it for $199.00 here.
Then you can play Mario Kart Live: Home Circuit with them! "Place gates and customize courses in the real world, then see them come to life with different in-game environments, like jungles and snowscapes, and obstacles like Piranha Plants. Use objects from around the house to customize your courses, then watch the game transform your home into the world of Mario Kart." Buy it for $99.99 here.
FOR THE TABLETOP GAMER
Fans of the Frank Herbert Dune novels will be thrilled to unwrap this asymmetrical strategy game. Best of all, the stylish tabletop game is designed for 2 to 6 players, so chances are high you'll get to play alongside them. Choose your faction, strategize carefully, and make all the right moves to win it all. Buy it for $49.99 here.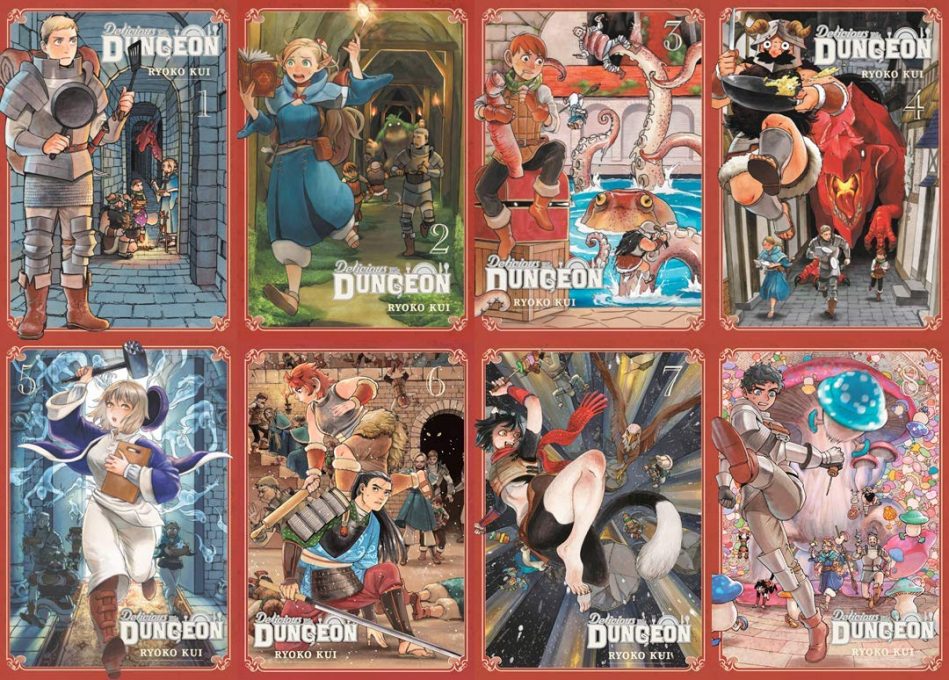 What do you get when you combine cooking and dungeon crawling? The tantalizing fun of Delicious in Dungeon (Dungeon Meshi)! Monsters aren't hunted for treasure in this whimsical story, but to make a tasty meal for hungry adventurers. Eight volumes of the hilarious manga are available now. Buy the first one for $13.99 here.
Young Adventurer's Guide Gift Set
Ready to add new members to your D&D adventuring party? The Young Adventurer's Guides make things surprisingly simple for anyone interested in getting into the world's greatest role-playing game. The first four books covering characters, magic, and monsters are collected into one gorgeous box set. Buy it for $32.99 here.
Paola's Pixels is a one-stop shop for stylish and colorful tabletop accessories. If you know someone who treats their morning coffee like a healing elixir (which it is), we've found the perfect mug for them. Buy it for $18.00 here.
Dungeon Master's Screen: Wilderness Kit
Not only is the new Wilderness Kit gorgeously green and lush, this official D&D Dungeon Masters screen comes complete with handy info for Dungeon Masters of all levels of experience. Buy it for $24.99 here.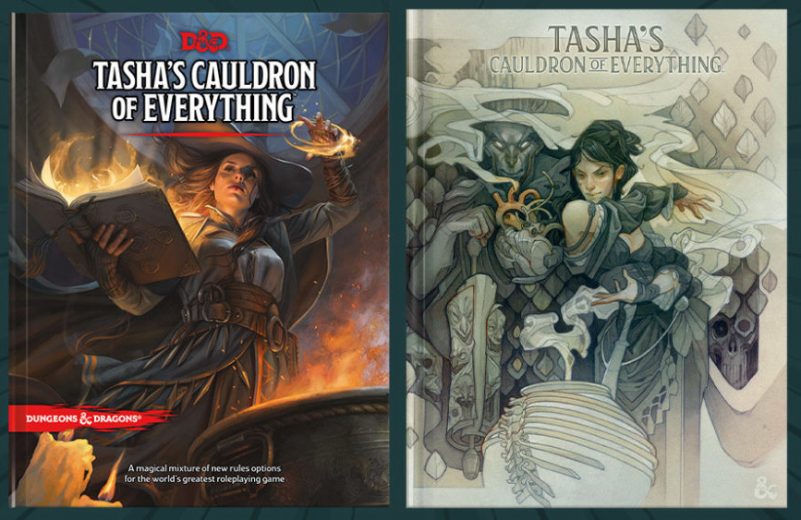 Tasha's Cauldron of Everything
What does the D&D player who has everything need? A Cauldron of Everything! The latest companion book from Wizards of the Coast includes new rules options for players and a plethora of puzzles for plotting Dungeon Masters. It's also packed with stunning art. Buy the book for $49.95 here.
Beadle and Grimm's Gold Dragon Coins
Stuff your special someone's stocking with gold this year! Well, it's the next best thing. Beadle and Grimm's, makers of high-quality Dungeons & Dragons props and handouts, also sell small items separately to add flair to your game. The gold coins, called dragons in the Forgotten Realms, are one of our favorite stocking stuffers. Buy them for $15.00 here.
Everyone knows that socks make some of the best holiday gifts. And as an added bonus, this Dungeons & Dragons sock set comes in a box shaped like a d20! Buy it for $17.99 here.
Even if the tabletop player on your gift list seems to have every set of dice out there, we bet they don't have a set like this. Gently carved wood and warm tones make these dice instant standouts in any role-player's collection. Buy them for $160.00 here.
D&D has gone digital, and you can help a friend add books to their virtual bookshelf. D&D Beyond now offers digital gift cards so your future party member can buy and download the Player's Handbook, latest adventure book, and more. Buy one here.
FOR THE COMICS LOVER
The award-winning author of The Broken Earth trilogy, N.K. Jemisin, makes her comic book debut with artist Jamal Campbell: A Green Lantern murder mystery. Buy it for $3.99 here.
"Reimena Yee's gorgeous graphic novel might be aimed at young readers but will speak to anyone who's ever felt afraid of growing up. Séance Tea Party tells the moving story of a girl who befriends the ghost that haunts her house, but has to come to terms with learning to let go." Buy it for $12.99 here.
"From creators Maggie Stiefvater and Morgan Beem, this new YA title looks at the origin of Alec Holland through a new lens. Here he's a quiet teen with a popular twin brother and, of course, a love for botany. That love will put him and everything he cares about at risk as he loses himself in a new experiment which, as fans of Swamp Thing, we can assume might end badly." Buy it for $13.00 here.
"For this ragtag band of space gays, liberation means beating the patriarchy at its own game." Yes, Hannah Templer's Cosmoknights has it all: Space knights! Gorgeous artwork! Inclusive characters and story! Buy it for $14.99 here.
"What do you get when you mix grindhouse horror and '70s noir with the oldest vampire story ever told? Dracula Motherf**ker, from Eisner Award winners Alex de Campi and Erica Henderson. The timeless Dracula story, at its core, has always been about one man turning many women into his mindless 'puppets.' In Dracula Motherf**ker, however, his Brides are reclaiming their power…" Buy it for $16.99 here.
Finally, Trick 'r Treat fans are getting their due. For the 10th anniversary of Mike Dougherty's creepy cult classic, Legendary Comics has released "the definitive Trick 'r Treat comic book collection." This special omnibus features 8 twisted tales told by Sam, our favorite lil Halloween demon. Buy it for $29.99 here.
Nearly a century later, when most of us think of Dracula we still think of actor Bela Lugosi. But the 1931 Universal version of the infamous vampire was very different from Bram Stoker's original novel. Legendary Comics' Robert Napton reimagines the iconic story with Bela Lugosi, in this sumptuous adaptation of two classics. Buy it for $29.99 here.
Author and artist Allie Brosh is back with a brilliant follow up to the bestselling Hyperbole and a Half. Solutions and Other Problems is a new collection of illustrated essays, finding the dark humor in depression, grief, and just existing. Buy it for $30.00 here.
X-Men: The Art and Making of The Animated Series
Did you hear the theme song in your head? We did, too. Pull back the curtain on this classic 90s cartoon with interviews from the writers, artists, producers, and executives, plus a ton of never-bef0re-seen concept art, animation cels, sketches, and more. Buy it for $50.00 here.