Funko keeps finding new ways to take your favorite pop culture characters, and making them small and adorable. And now, this evolution continues, straight on down to the greeting card aisle. Say hello to Funko's new line, the Popsies. This combination of classic Pops and greeting cards will bring an interactive experience, combined with a pop culture favorite. Each one features a character standing atop a gift box, and when the owner presses the bow on that box, a themed message will pop up.
Starting next year, Funko will start offering Popsies for all the usual occasions that one sends greeting cards for. Starting with Valentine's Day Popsies, followed by all the usual holidays. The Popsies become available exclusively at Walmart stores for $6.98 each. You can check out the first images down below.
"Funko's products have always been a natural gift for the people we love and Popsies is another terrific way to celebrate these fandoms," said Andrew Perlmutter, President and Chief Executive Officer at Funko. "We enjoy being able to provide an experience that not only celebrates our fans' passion of these beloved characters, but also expresses their love and appreciation for friends and family through the product's unique messages."
So far, the characters set to appear in this series include ones from Marvel, like Spidey, Iron Man, and even Thanos. DC Comics Popsies arrive with Batman, Joker, Harley, and Wonder Woman. Disney animation is represented as well, with characters from Frozen to Pixar's Toy Story.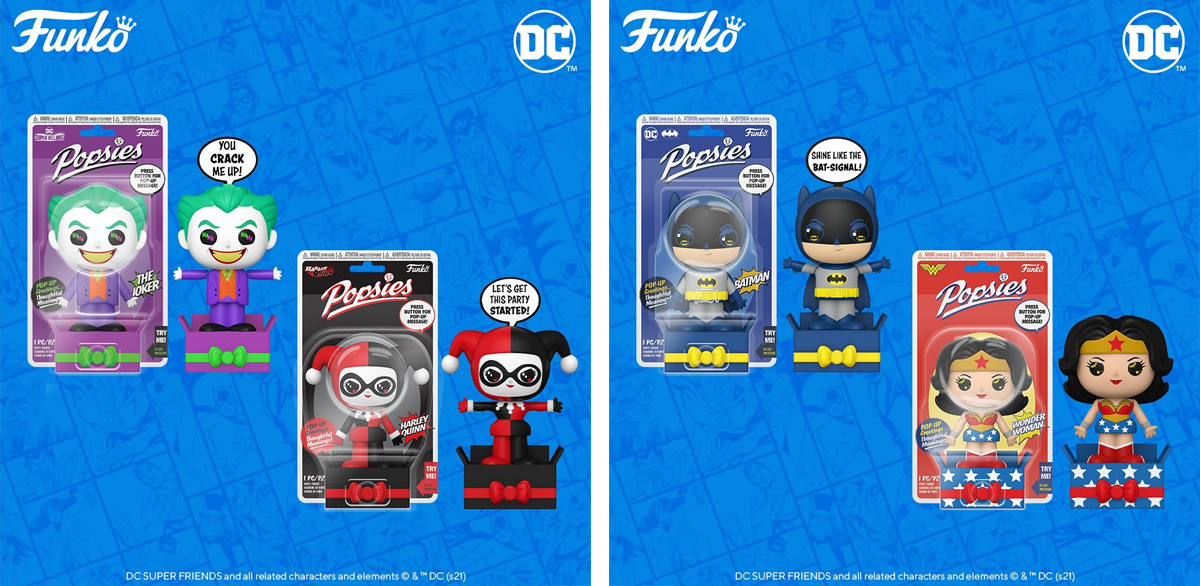 Horror movie icons like Pennywise and the Xenomorph from the Alien franchise are also among the first releases. We've even got a Stay Puft Marshmallow Man from Ghostbusters. There will also be corporate mascots like Bob's Big Boy and Tony the Tiger, and real-world icons like Bob Ross. And we're sure these are just scratching the surface of what the future has in store for the Popsies line.