Empire Magazine is giving us the ultimate Dune coverage this week. First, a cover reveal showed us the sandworms from Denis Villeneuve's upcoming adaptation. Then, we got a peak at Chani (Zendaya) and Paul Atreides (Timothée Chalamet) together on Arrakis. We saw Duke Leto Atreides (Oscar Isaac) and Lady Jessica (Rebecca Ferguson) together as well, along with new looks at Duncan Idaho (Jason Momoa), Gurney Halleck (Josh Brolin), and Stiglar (Javier Bardem).
Now, we've got even more new Dune images thanks to the magazine, including our first look at the gom jabbar test from the beginning of the book!
The purplish image shows Paul Atreides standing before Gaius Helen Mohiam (Charlotte Rampling), the Reverend Mother of the Bene Gesserit. This is just before she gives Paul a fateful test known as the gom jabbar, which inflicts tremendous pain on the boy to test his humanity.
The test is usually given to women joining the Bene Gesserit sisterhood, so it's rare for a man to endure it—but, as we learn in Dune, Paul is no ordinary man.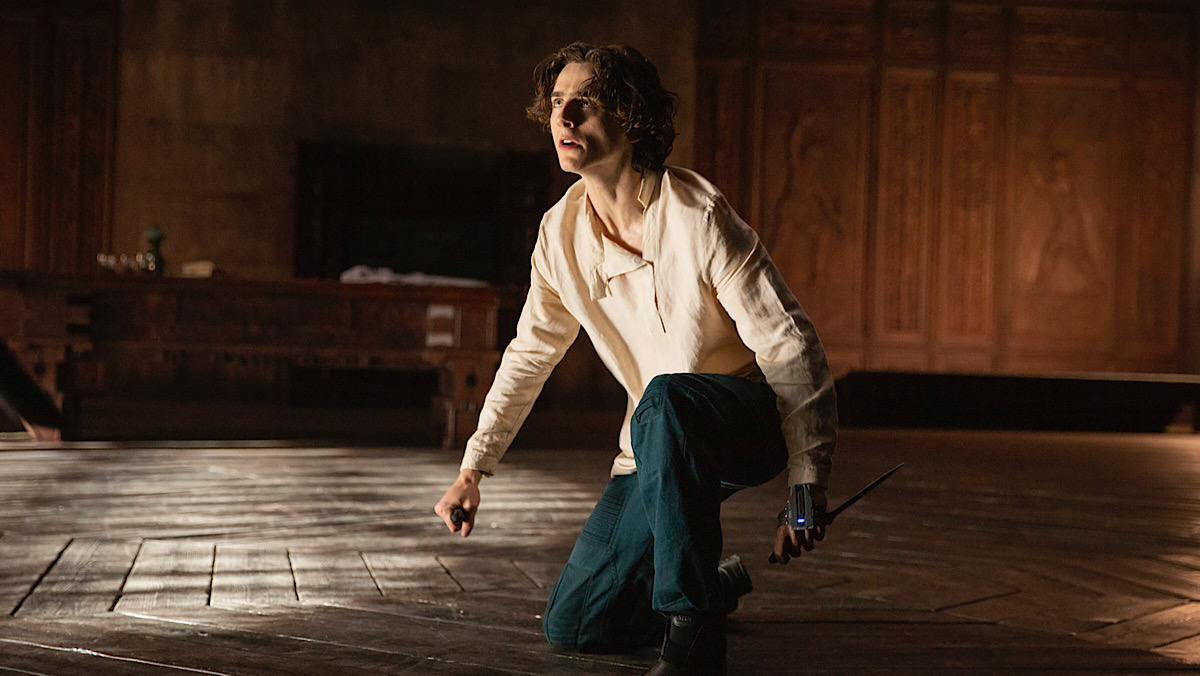 Warner Bros. Pictures/Legendary Pictures
Other new images show us Lady Jessica, Chani, Stiglar, and Paul in their stillsuits on Arrakis, Chalamet and Villeneuve behind the scenes, and Paul in what is presumably the government mansion in Arrakeen that the Atreides move into. There's also this apocalyptic look at the Harkonnen troops gathering. What could that mean? If you've read Dune, you know nothing good.
The new issue of Empire Magazine is on stands now. The first trailer for Dune drops online on September 9, and we can't wait to let that whet our appetites until the full film is released on December 18, 2020. (Pending any COVID-19 delays).
Featured Image: Warner Bros. Pictures/Legendary Pictures
Editor's Note: Nerdist is a subsidiary of Legendary Digital Networks.