The Thirteenth Doctor continues to be a busy time traveler off-screen. She's made several appearances in comic book adventures and inspiring videos, but this time The Doctor is teaming up with an adorable new companion. A new kid-friendly book Doctor Who: The Runaway TARDIS is a great way to introduce the tiniest Whovians to the series and thrill those of us who are still kids at heart too.
In this adventure, 9-year-old Lizzie runs away from home (with a bag full of peanut butter sandwiches) after feeling lonely at her new school. She accidentally ends up in the TARDIS and meets The Doctor. Things go awry when Lizzie drops her sandwich into the TARDIS console, causing it to malfunction and take them on a journey through time and space.
Quirk Books/Kim Smith
Lizzie encounters aliens, dinosaurs, and more through her travels. She learns a lot about friendship and the universe with The Doctor as her trusty guide. And, of course, Doctor Who: The Runaway TARDIS will have a lot of Easter eggs for established fans to enjoy. Doctor Who fans love those in-universe connections and sly references, right?
Doctor Who: The Runaway TARDIS is written by Kim Smith, who is known for creating children's books from popular properties like The X-Files and Home Alone. The Quirk Books publication hit shelves on June 23 but fans can get an animated look at the adventure before placing an order. A YouTube clip featuring Thirteen, Lizzie, and the Glorp – a group of cute furry monsters with engineering knowledge.
Lizzie, The Doctor, and the Glorp will have to work together to repair the TARDIS so Lizzie can return home. The video brings a part of the story to life to make viewers of all ages smile.
Quirk Books/Kim Smith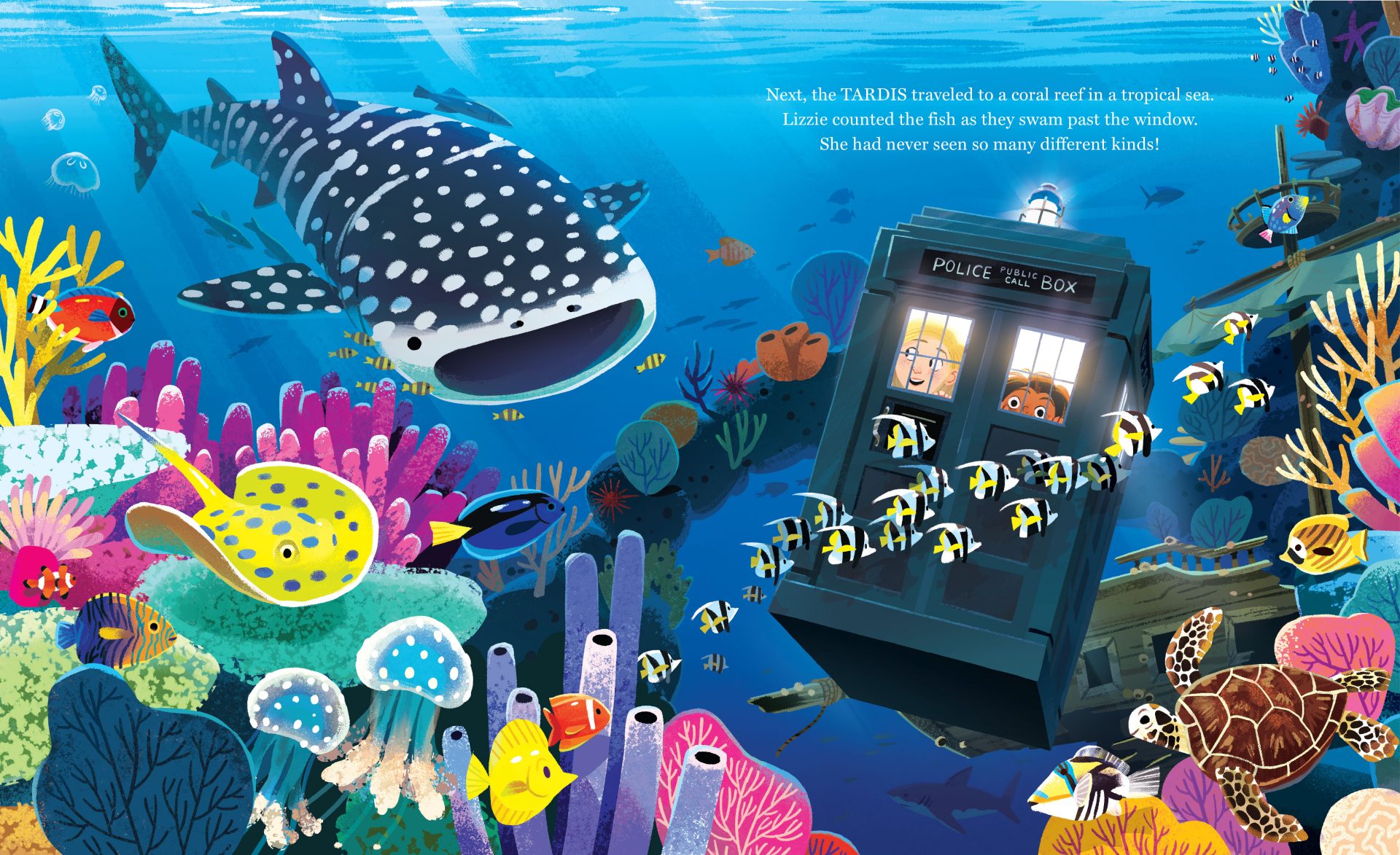 Quirk Books/Kim Smith
Quirk Books/Kim Smith
Lizzie's journey will show all of us that making friends can be fun, especially when you have The Doctor by your side.
Featured Image: Quirk Books/Kim Smith