We're always looking for amazing books to read and great ways to support authors. This week, Amistad Books launched a great initiative to highlight rad Black writers. #BlackoutBestsellerList encourages people to buy two books by Black authors, aiming to push Black creators up the bestseller lists! We've curated a list of 10 books that that you can pick up during #blackpublishingpower!
My Sister the Serial Killer by Oyinkan Braithwaite
Penguin Random House
It's hard to overstate just how great My Sister the Serial Killer is. The title explains the setup perfectly. Korede is a nurse whose life is often disturbed by the fact that her beautiful younger sister can't stop killing her boyfriends. A searing satire on sisterhood, serial killers, and toxic masculinity, My Sister the Serial Killer is the kind of book that has to be read to be believed.
You can grab My Sister the Serial Killer here.
Slay by Brittney M. Morris
Simon & Schuster
You've never read another book like Slay and that statement is a testament to the power of Morris' debut. Kiera Johnson is an honor student who just happens to be the developer of an incredibly popular and completely secret Multiplayer Online Role-Playing Card Game called Slay that offers up a space for Black gamers. But when a player is killed in a dispute over the game, Kiera's life is turned upside down as she has to fight for the world she's created.
You can grab Slay here.
Girl, Woman, Other by Bernardine Evaristo
Grove Atlantic
Bernardine Evaristo is one of Britain's best authors. In 2019, she won the Booker Prize for the stunning Girl, Woman, Other. Following the lives of 12 characters traversing Britain through different periods of history, this is a poetic, beautiful, and utterly unique look at the country.
You can grab Girl, Woman, Other here.
The Gilded Ones by Namina Forna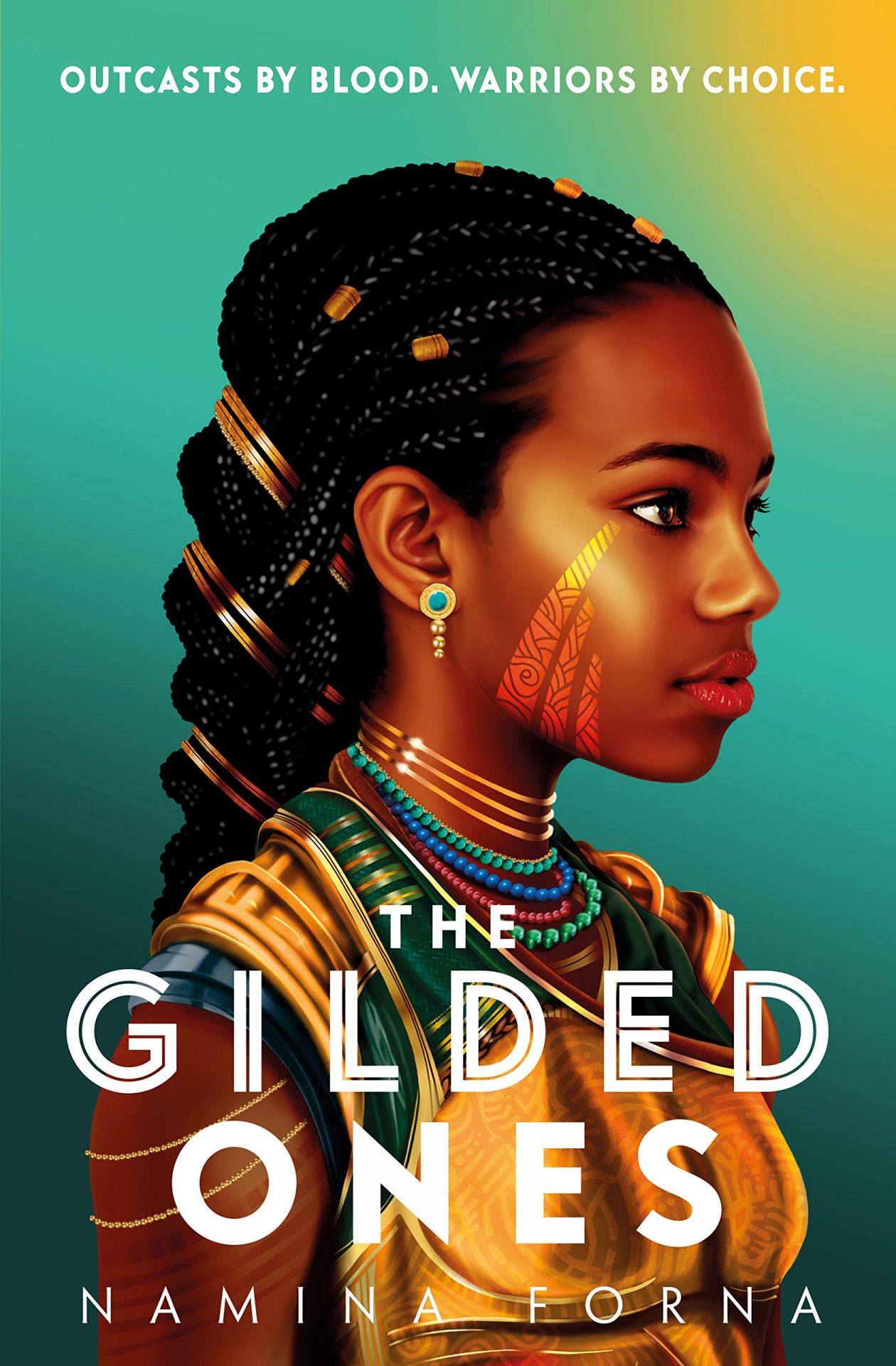 Penguin Random House
Brutal, brilliant, and ultimately hopeful, The Gilded Ones takes readers on a stunning sci-fi fantasy ride. Set in a world where young girls are bled to see if their blood runs gold, Deka's life is thrown into turmoil when she is revealed to be "impure." She's saved from a life of torture, though, as she is recruited to be a monster hunter for the royal family. On her journey she'll discover incredible truths about herself and the place she calls home.
You can preorder The Gilded Ones here.
A Blade So Black by L.L. McKinney
Macmillan
Retold fairy tales have been a popular trend in YA, but A Blade So Black is one of the best and most original takes we've seen in ages. McKinney's vision of a young Black Alice (of Wonderland fame) battling evil in both the streets of Atlanta and her very own version of the iconic fantasy world is absolutely brilliant. The other amazing thing is that A Blade So Black is the start of a trilogy, so as soon as you've read this—in one sitting—you can grab the next book!
You can grab A Blade So Black here.
Queen of Bad Dreams by Danny Lore, Jordi Pérez, Dearbhla Kelly, and Kim McLean
Vault Comics
Danny Lore is one of comics' most exciting voices, and Queen of Bad Dreams proves why. Daher is an Inspector Judge and her only mission in life is to hunt down "figments." The so-called targets are bits of dreams that have escaped into the real world. Subverting the idea of the Manic Pixie Dream Girl, Queen of Bad Dreams has a lot to say about agency and is also a rad sci-fi romp that imagines what would happen if dreams could become real and even sentient.
You can grab Queen of Bad Dreams here.
A Song of Wraiths and Ruin by Roseanne A. Brown
Harper Collins
Need something supernatural in your life right now? Then make sure to pick up A Song of Wraiths and Ruin. This sprawling fantasy centers around a powerful but grieving Princess and a young, desperate refugee whose paths cross during the magical Solstasia contest. Filled with blood sorcery, star-crossed lovers, and vengeful spirits, this will fulfill your need to escape.
You can grab A Song of Wraiths and Ruin here.
Kindred: A Graphic Novel by Octavia Butler, John Jennings, Damian Duffy
Abrams
Octavia Butler is the queen of speculative fiction and this powerful graphic novel reimagines one of her most heartbreaking and terrifying stories. It follows Dana, a young Black writer who finds herself split between '70s California and the pre-Civil War era South. A woman between worlds, Dana struggles between two lives, one where she's free and the other where she's fighting to survive alongside her own enslaved ancestors.
You can grab Kindred: A Graphic Novel here.
Nubia: Real One by L.L. McKinney, Robyn Smith
DC Comics
Part of DC's young readers line that reinvents classic characters, Nubia: Real One is one of our most anticipated new comics. This original graphic novel tells the story of Wonder Woman's twin sister, Nubia, making her way through high school. McKinney and Smith are a dream creative team. Nubia has long been overlooked in the Wonder Woman canon, so it's about time she gets to stand on her own, especially in the hands of two brilliant Black women.
You can preorder Nubia: Real One here.
Song of Blood & Stone by L. Penelope
St. Martin's Griffin
This stunning fantasy story sparks a series that will delight every fan of far-off worlds and spectacular adventures. Jasminda is a young farmer who wants nothing more than to be left alone by the outside world. But her special gift, known only as Earthsong, might just be the key to saving the planet and the two warring worlds that inhabit it.
Feature Image: Penguin Random House