Welcome to our The Best Things Streaming column where each month, we'll run down the best of what's hitting your fave streaming channel. We'll also highlight a few of our favorite viewing choices as well as curating the best of what's available for you!
Our newest addition to the roster is HBO Max who are coming out strong with a massive selection of streaming choices. With the COVID-19 crisis keeping us indoors, boy do we need it. From highly-anticipated originals to the return of a couple of beloved cartoons and even a reboot of a classic detective, HBO Max is delivering.
I May Destroy You (June 7th)
HBO Max
We're massive fans of Michaela Coel and her incredible show Chewing Gum, so her new drama series I May Destroy You is high on our to watch list. "Set in London, where gratification is only an app away, the story centers on Arabella (Coel), a carefree, self-assured Londoner with a group of great friends, a boyfriend in Italy, and a burgeoning writing career. But when her drink is spiked, she must question and rebuild every element of her life."
Summer Camp Island ( June 18)
HBO Max
If you haven't watched Summer Camp Island then we've got great news: the series is headed to HBO Max and it's an absolute treat. Created by British animator and illustrator Julia Pott the show is set in a magical summer camp run by teen witches. Summer Camp Island is the chilled quarantine watch you've been waiting for! It'll make your days better and your nights more magical. Plus some of our favorite creators have been working on the new episodes.
Perry Mason (June 21st)
HBO Max
Matthew Rhys as Perry Mason sounds like a monkey paw type wish that we made when drunk, but apparently it was actually a great idea that HBO had! The new series centers on the young man before he became a famed criminal defense lawyer. "1931, Los Angeles. While the rest of the country struggles through the Great Depression, this city is booming! Oil! Olympic Games! Talking Pictures! Evangelical Fervor! And a child kidnapping gone very, very wrong,"
Adventure Time Distant Lands: BMO, Special Premiere (June 25)
HBO Max
The first of HBO Max four animated Adventure Time specials focuses on BMO, the little gaming gender-fluid console who lived with Finn and Jake in their treasure-filled tree house. The original series was at its best when it was at its most experimental and Distant Lands seems to be following that lead. This adventure throws BMO into an epic dystopian fantasy landscape. Wherever in the galaxy BMO has ended up, the planet looks ravaged and in need of saving. So it's lucky the hero they need has arrived!
Doom Patrol S2 (June 25)
HBO Max
Doom Patrol was one of the best superhero shows in ages and most people never even got to watch it due to it streaming on DC Universe. Centering around a team of superpowered misfits, the series was absurd, beautiful, moving, and hopeful. It also stars an unreal cast featuring Brendan Fraser, Matt Bomer, and Alan Tudyk. Luckily the second season is heading to HBO Max and we cannot wait to see what our favorite group of heroes are up to this time.
HBO Max
HBO Max
HBO Max
HBO Max
Disney
Canal+
Nickelodeon, Golden Harvest
Nickelodeon, Golden Harvest
New Line Cinema
New Line Cinema
New Line Cinema
New Line Cinema
New Line Cinema
Miramax
Lucasfilm, Amblin
New Line Cinema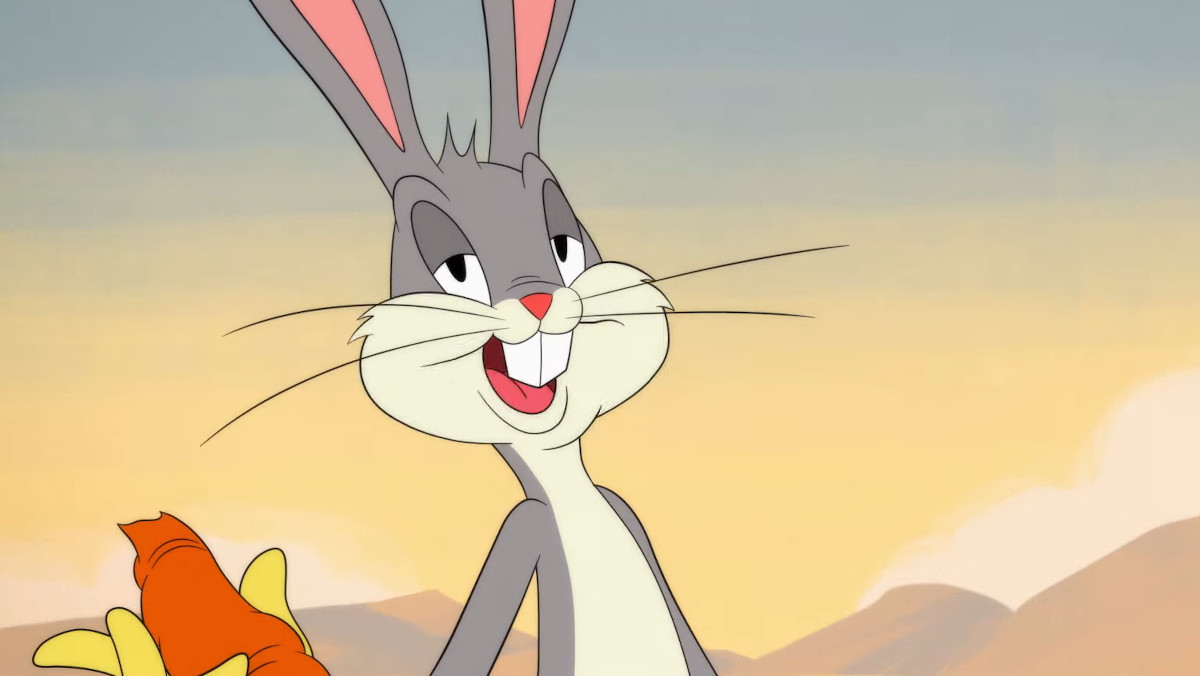 HBO Max
HBO Max
Warner Bros.
Universal pictures
June 1
Adventures In Babysitting, 1987 (HBO)
Amelie, 2001 (HBO)
An American Werewolf in London, 1981 (HBO)
Cabaret, 1972
Chicago, 2002
A Cinderella Story, 2004
Cradle 2 the Grave, 2003
Drop Dead Gorgeous, 1999
Dune, 1984 (HBO)
Elf, 2003
Enter The Dragon, 1973
Far and Away, 1992 (HBO)
Final Destination, 2000
Forces of Nature, 1999 (HBO)
Final Destination 2, 2003
The Final Destination, 2009
Final Destination 3, 2006
Forces of Nature, 1999 (HBO)
The Fountain, 2006 (HBO)
From Dusk Til Dawn, 1996
Full Metal Jacket, 1987
The Good Son, 1993 (HBO)
The Goonies, 1985
Hanna, 2011 (HBO)
He Got Game, 1998 (HBO)
Heaven Can Wait, 1978
The Hobbit: An Unexpected Journey, 2012
The Hobbit: The Desolation of Smaug, 2013
The Hunger, 1983
The Iron Giant, 1999
Juice, 1992
Looney Tunes: Back in Action, 2003
The Losers, 2010
Magic Mike, 2012
Misery, 1990
A Monster Calls, 2016 (HBO)
The Neverending Story II: The Next Chapter, 1991
Presumed Innocent, 1990
The Neverending Story, 1984
Richie Rich (Movie), 1994
Rosewood, 1997
Rugrats Go Wild, 2003
Sherlock Holmes: A Game of Shadows, 2011 (HBO)
Speed Racer, 2008
The Stepfather, 1987 (HBO)
Teenage Mutant Ninja Turtles, 1990
Tim Burton's Corpse Bride, 2005
Teenage Mutant Ninja Turtles 2, 1991
The Time Traveler's Wife, 2009
Teenage Mutant Ninja Turtles 3, 1993
Titanic, 1997
TMNT, 2007
Turbo: A Power Rangers Movie, 1997 (HBO)
Tweety's High-Flying Adventures, 2000
Uncle Buck, 1989 (HBO)
Veronica Mars, 2014
Weird Science, 1985 (HBO)
When Harry Met Sally, 1989
Wild Wild West, 1999
X-Men: First Class, 2011 (HBO)
You've Got Mail, 1998
June 2
Inside Carbonaro, Season One (TruTV)
June 6
Ad Astra, 2019 (HBO)
Yvonne Orji: Momma, I Made It! (HBO)
June 7
I May Destroy You, Series Premiere (HBO)
June 10
Infinity Train, Season 2 Premiere
June 12
El asesino de los caprichos (AKA The Goya Murders), 2020 (HBO)
June 16
David Attenborough's Ant Mountain, 2016
David Attenbourough's Light on Earth, 2016
First Man, 2017
Going Nuts: Tales from Squirrel World, 2019
Looney Tunes (Batch 2) (6/22), Season One
Popeye (Batch 2) (6/22), Season One
Scandalous: The Untold Story of the National Enquirer, Documentary Premiere (CNN)
June 18
Summer Camp Island, Season 2 Premiere
June 20
Ford V. Ferrari, 2020 (HBO)
June 21
Perry Mason, Limited Series Premiere (HBO)
June 24
South Park, Seasons 1-23
June 25
Adventure Time Distant Lands: BMO, Special Premiere
Doom Patrol, Season 2 Premiere
Search Party, Season 3 Premiere
June 27
Doctor Sleep (Director's Cut), 2020 (HBO)