Welcome to our The Best Things Streaming column where each month we'll run down the best of what's hitting your fave streaming channel! As 2020 rolls on in its own insistent and often wildly distressing way, we're all just trying to keep going. If what soothes you is watching kids classics, a couple of killer horror movies, and one of the best whodunnits in decades then Prime Video will likely satisfy you this June.
How to Train Your Dragon (June 1)
How to Train Your Dragon is the perfect bit of escapism for 2020. In the Viking village of Berk, a young boy, Hiccup, comes of age in a world threatened by flame breathing flying beasts. But when Hiccup uncovers a shocking secret about the mythical beasts, his life is changed forever. A sweet fantasy story about friendship and following your heart, this is a lovely watch.
Knives Out (June 12)
If you haven't seen Knives Out yet, make sure it moves to the top of your watch list. Rian Johnson's hilarious, thoughtful, and twisty whodunnit boasts a stellar cast featuring Michael Shannon, Jamie Lee Curtis, Don Johnson, Chris Evans, and Toni Collette. The action centers around Christopher Plummer's dead mystery writer and his young nurse (Ana De Armas in a star making turn) who are thrown into a murder mystery that can only be solved by Daniel Craig's eccentric detective.
Child's Play — 2019 (June 12)
It might not have made waves at the box office, but 2019's reimagining of Child's Play is still a fun watch. Our own Kyle Anderson shared his thoughts in his review: "This Child's Play keeps the humor dark but ditches most of the camp in favor of a stripped-down, straightforward gorefest. It plays up the weirdly tragic nature of Chucky as a twisted version of a child's best friend. He really does want to make Andy happy and gets angry when Andy sensibly tells him that murder is bad. Doesn't stop Andy from getting dangerously close to accessory-after-the-fact status, though."
Spy Kids (June 30)
Wrapping up our curated mini-marathon is this Robert Rodriguez kids classic. You might not immediately think that some cool children in wrap around sunglasses make for great entertainment but this surreal and silly movie is a whole bunch of fun. Following two siblings who discover that their parents are actually top secret spies and embark on an epic adventure!
You can check out our other June picks below!
Troublemaker Studio
DreamWorks
Paramount Pictures
Zak Penn
United Artists
DreamWorks
Boomerang
Lionsgate
Paramount Pictures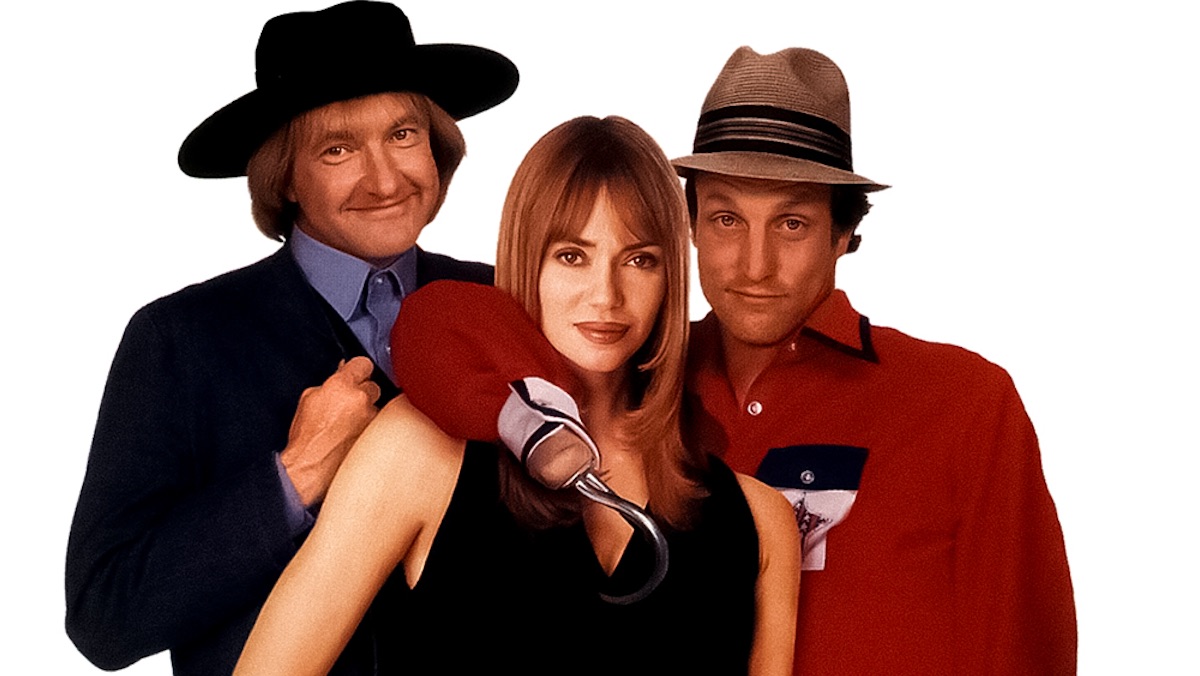 MGM
Live Entertainment
June 1
Dirty Dancing (1987)
Dirty Dancing: Havana Nights (2004)
Fair Game (2010)
Frankenstein And The Monster From Hell (1974)
Futureworld (1976)
Grown Ups (2010)
How To Train Your Dragon (2010)
Incident At Loch Ness (2004)
Joyride (1996)
Kingpin (1996)
Shrek Forever After (2010)
You Don't Mess With The Zohan (2008)
The L Word: Season 1 (Showtime)
The L Word: Generation Q: Season 1 (Showtime)
The Saint: Season 1 (Shout! Factory)
Wacky Races: Season 1 (Boomerang)
June 7
Equilibrium (2002)
June 12
Child's Play (2019)
Knives Out (2019)
June 18
Crawl (2019)
June 21
Life In Pieces: Seasons 1-4
June 26
Pete the Cat: Season 2, Part 1 — Amazon Original series
June 30
Mission: Impossible: Ghost Protocol (2011)
One For The Money (2012)
Spy Kids (2001)
Spy Kids 3: Game Over (2003)
The Gallows Act II (2019)
Where The Wild Things Are (2009)
Header Image: Lionsgate