As another year comes to a close it's time to celebrate some of our favorite things from 2021! In case you haven't noticed, we're big comic book fans here at Nerdist and it's been another banner year for the medium of sequential storytelling. Our 2021 roundup includes comics for everyone from the most super of heroes to the best of small publishing. Basically, if you're looking for something new to read or you just want to celebrate a great year in comics, we've got you covered!!
Brilliant Big Two Comics
By L.L. McKinney, Robyn Smith, Brie Henderson, Bex Glendining, and Ariana Maher
In what might be the best of the DC YA line yet, L.L. McKinney joins forces with Robyn Smith to reintroduce readers to Wonder Woman's sister, Nubia. This is a truly vibrant and original book that looks and feels like no other superhero comic out there. If you love truly exciting cartooning and want a Black-led cape book with bite, then make sure you pick this one up.
By Vita Ayala, ChrisCross, Nikolas Draper-Ivey, and AndWorld Design
Speaking of reintroductions, Static Shock got a much needed new solo series this year. The stunning anime-influenced series has been delighting Milestone fans and the wider comics audience. Superstar Vita Ayala takes writing duties alongside artists Nik Draper-Ivey and ChrisCross. Whether you already love Virgil or want to get to know him, this is the book!
By Stephanie Williams, Vita Ayala, Alitha Martinez, Mark Morales, Emilio Lopez, and Becca Carey
Look, sometimes one hero just shines brighter than the rest. This year that star was Nubia. After Smith and McKinney reintroduced her, Nubia's now got her own solo title and it's a smash. Vita Ayala, Stephanie Williams, and Alitha Martinez have created an accessible, exciting, and vital reconsideration of Nubia and Themyscira that's the must read of 2021.
By Peach Momoko, Zack Davisson, and Ariana Maher
Peach Momoko might be the hottest Big Two artist on Earth right now and for good reason! Momoko's cover art has been delighting readers and collectors all year, but her solo series Demon Days—which reimagines the origins of classic Marvel heroes through the lens of Japanese folklore—is her best work yet. Charming, funny, scary, and enticing, it's a delight!
By Kody Keplinger, Sara Kipin, Jeremy Lawson, and Steve Wands
Putting a gothic twist on one of our favorite anti-heroines, Kody Keplinger and Sara Kipin deliver something truly special with Poison Ivy: Thorns. This queer romance leans into the haunting horror of gothic literature, introducing a new beginning for Pamela. This is the sort of story you can lose yourself in, whether you've never read a comic or you're a lifelong fan.
Incredible Indie Comics
By Michael DeForge
You might've seen Michael DeForge's very good "One of My Students Is a Murderer… But Which?" on the internet. It's one of the many stories collected in this impressive tome that shows just why DeForge is such a force to be reckoned with. Experimental, transgressive and above all radical, Heaven No Hell is a singular work that must be read to be believed.
By Zuo Ma, Orion Martin, and Sophie Yanow
Surreal and heartbreaking, Night Bus is one of the most original comics of the year. Turning our expectations of autobio stories on its head, this release from one of the leading alternative cartoonists in China centers on a young woman on a nighttime bus drive. What begins as a magical mystery tour soon reveals itself as a tragic and bountiful story of love.
By Robyn Smith
Black Josei Press is one of the most exciting and powerful indie publishers out there, and The Saddest Angriest Black Girl in Town is proof. Beautifully presented, this autobiographical comic by Robyn Smith is an evocative and moving read as Smyth chronicles her experience as one of the only Black people in a rural Vermont town. Buy a copy for everyone you know.
By Jamila Rowser and Trinidad Escobar
The second entry from the brilliant new publisher is an equally as powerful autobio release. Ode to Keisha was written by publisher Jamila Rowser and is gorgeously illustrated by Trinidad Escobar. The titular Keisha was Rowser's kindergarten friend and here the latter recalls how their friendship as two young Black girls in the Netherlands fundamentally shaped her.
By Chu Nap
Ever wanted a comic that's both ridiculously cute and also very informative? In this perfect release from Shortbox, Chu Nap delivers just that. Stories about food, cooking, mishaps, and successes are delivered with joy alongside easy to make recipes. This is the sort of book that you and yours can treasure for years to come. And it really is very cute!!
By various artists
We are huge fans of the work that A.B.O. Comix does here at Nerdist. The abolitionist publisher supports queer people in prison by publishing their comics and giving them the profits. The fourth volume of the ongoing series is another certified banger. Beautiful, moving, vital, and cool as all heck, this is 374 pages of real radical underground comics.
Cool Comics for All Ages
Jillian Tamaki
This delightful kids book also happens to be one of the loveliest comics of the year. Tamaki turns her expressive style to a story of a busy community kitchen. You can almost smell the creations and you can definitely feel the love as the chefs come together to help make food for their neighbors. Bright, exhilarating, and ultimately inspiring, this is a truly surprising read.
By Wendy Xu
Beautifully illustrated and utterly immersive, Tidesong follows a young witch called Sophie who's sent to prepare for magic academy with relatives. But her struggles to live up to her magical legacy entangle her with an amnesiac dragon called Lir. This unexpected friendship changes Sophie's life in this luscious coming of age tale you'll want to read again and again.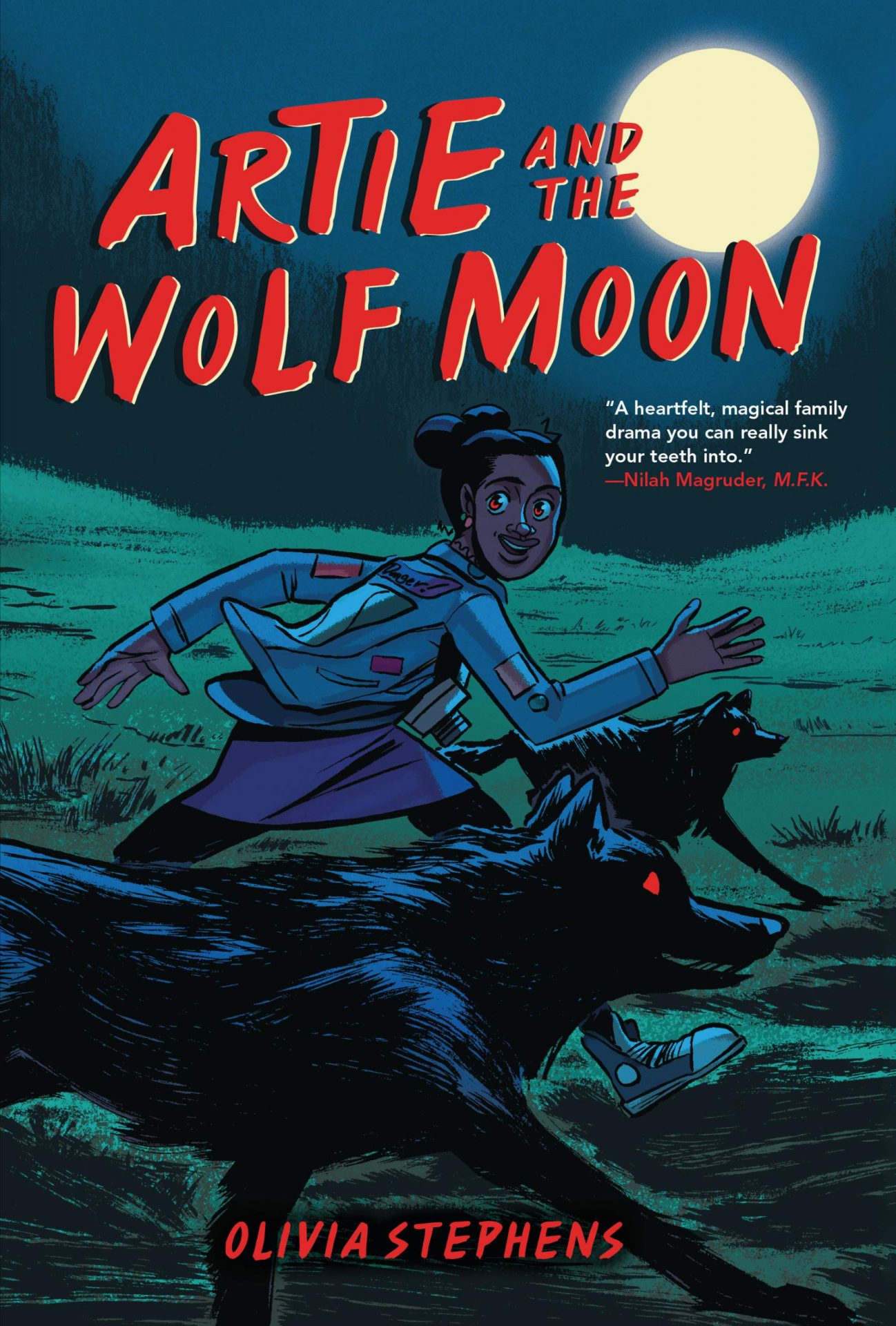 By Olivia Stephens
Artemis 'Artie' Irvin's mother is a park ranger. They live together in Oregon, but her mother has a secret. She's a werewolf. In this wonderful coming of age story Artie discovers her lineage and teams up with her mom to understand her wolfy ways. Stephens is a sterling cartoonist and every page of this book perfectly showcases her dynamic and brilliant narrative art.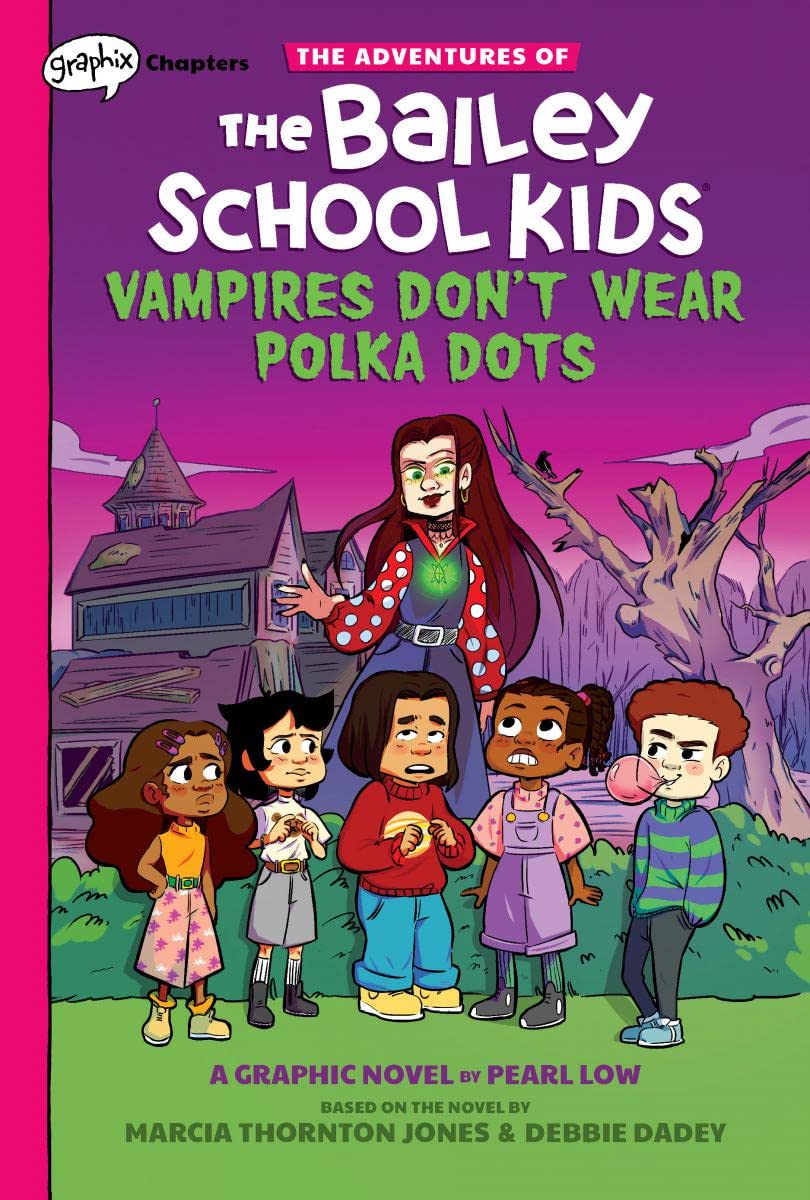 By Pearl Low, Marcia Thornton Jones, and Debbie Dadey
Feeling nostalgic? Then you need to pick up this wonderful reimagining of the classic Bailey School Kids stories from Oscar-winning cartoonist Pearl Low. Taking on the iconic Scholastic series is no mean feat, but Low brings their cute cartoon stylings to this tale of a naughty elementary school class who come up against a strange new teacher in Ms. Jeepers.
Marvelous Manga
By Hajime Komoto, Nova Skipper, and Eve Grandt
Maybe the funniest comic this year, Mashle: Magic and Muscles is perfect for fans of a certain boy wizard who want something new. Set in a world where magic is real, Mashle lives in a small village next to a famed wizardry school. He has a dark secret, though: he can't do magic! So when he's enrolled in the school he has to use his muscles to survive.
By Shigeru Mizuki and Zack Davisson
This impressive tome is another masterwork from yokai king Mizuki. His take on the classic Japanese supernatural text by folklorists Kunio Yanagita and Kizen Sasaki is part adaptation, part self-exploration as he attempts to follow their footsteps. Utilizing delicate linework and haunting illustrations, Mizuki creates something entirely unique and memorable.
By Buronson, Tetsuo Hara, Joe Yamazaki, and John Hunt
Continuing the current Viz trend of beautiful reprints, this year saw the release of a stunning hardcover edition of Buronson and Tetsuo Hara's Fist of the North Star. If you've never read this absolutely essential action manga, then there's never been a better time. Following the deadly martial artist Kenshiro through a dystopian wasteland has never looked so good.
Featured Image: Viz, Quill Tree Books, DC Comics