Poison Ivy is already a queer comics icon. Since her introduction in 1966's Batman #181, Pamela Isley's fabulous style and chaotic powers have made her a favorite among queer comics fans. But that particular headcanon has been transferred from the head to the page. As any DC Comics reader knows, Ivy is now canonically queer and has been for a while. And in a new YA OGN, Poison Ivy: Thorns, from writer Kody Keplinger, artist Sara Kipin, colorist Jeremy Lawson, and letterer Steve Wands, we get a gothic take on her origin that leans into her queerness. And it's darkly delightful.
DC Comics
The origin story centers on a young Pamela as she traverses high school. Living in a huge creepy house with her father, the young girl is keeping a dark secret. But the arrival of a new friend in the young, bright Alice Oh changes her life and fate forever. Poison Ivy: Thorns began life as a conversation between DC and Keplinger. The author was chatting to the publisher about the potential of doing a YA story for them, but she only had one character she really wanted to write. "I was like, 'Listen, I'm gay and I'm a vegan. Let me tell you why I could write a Poison Ivy story,'" Keplinger laughed as they Zoomed with Nerdist.
DC Comics
DC Comics
While the story changed from her original pitch, something that hit with DC was the B-movie tone they saw in the piece. But in their responses Keplinger saw something else. "What I'm hearing from you is less a B-horror movie and more modern Gothic. They were like, 'Oh yeah, do that.' It's a favorite genre of mine. I really pulled from my love of things like Jane Eyre and just a variety of Gothic literature. Especially with reference to things like Sarah Waters books like Fingersmith; queer gothic literature. I wanted to pull that into the modern day and make creepy plants be a part of it."
She continued. "Luckily for me, Sara Kipin's art just really captures that vibe. I was so delighted with how she illustrated the plants in particular. So many of my panel descriptions were just like 'the plants are kind of sinister.' And I didn't know if that was gonna be helpful at all. Then she did it; the plants are sinister and creepy and it's amazing!"
DC Comics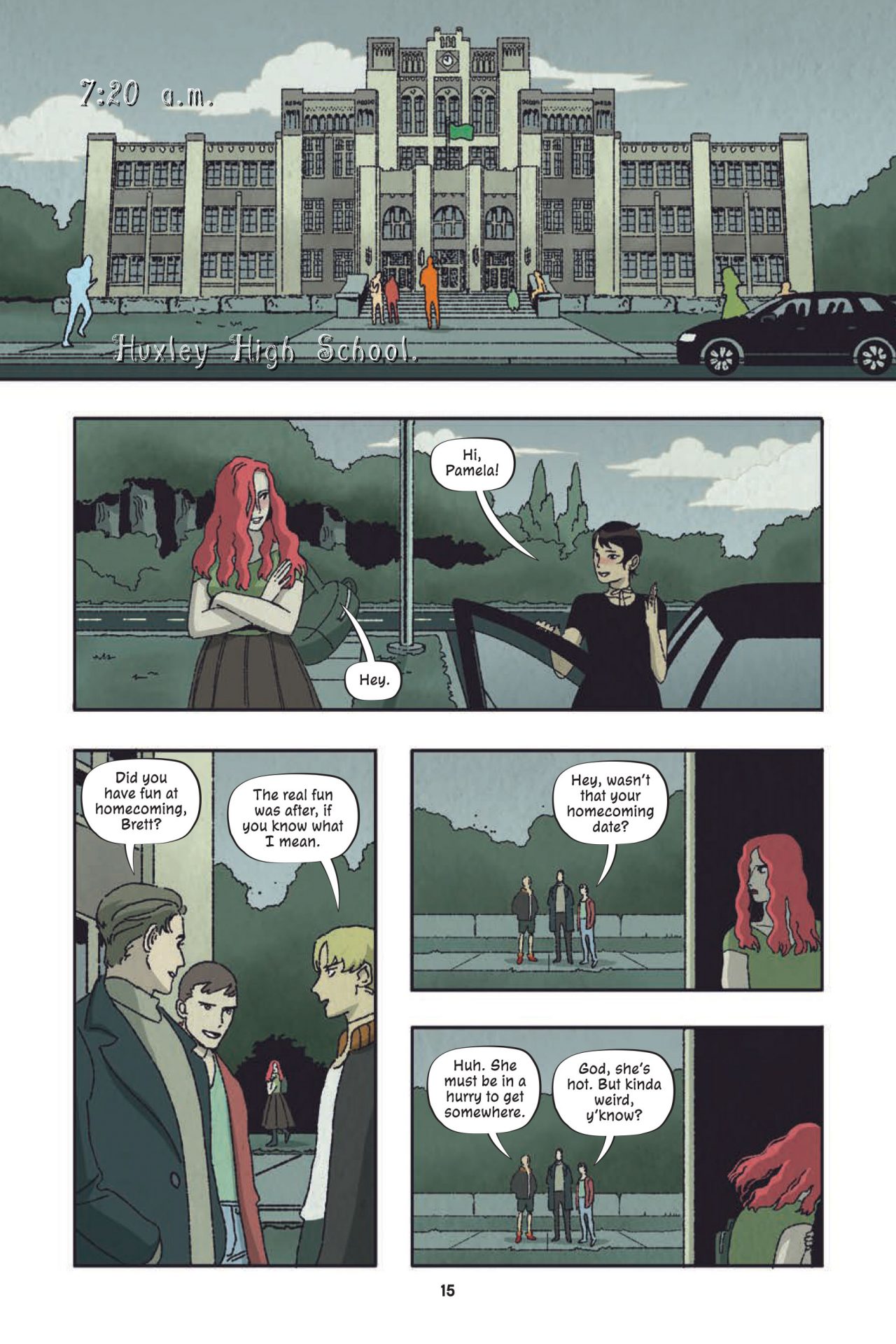 DC Comics
Artist Kipin was just as excited about the collaboration and the chance to shape a new story for Ivy. "It was an incredible experience," the artist told Nerdist via email. "I found Pamela to be relatable while reading the script, so it was easy to project on her and use my own life experience as a way to round her out. Being a moody LGBT teen will do that!"
That aspect of the creative process was clearly a satisfying one for both of the team. "It was so cool because we were sending the sections to her in chunks so that she could get started illustrating even as I was still scripting. It was really neat to see some of the art come back while I was still scripting later sections of it," Keplinger explained. "I really liked it!" Kipin exclaimed. "Quarantine definitely isolated me a little more than usual, but personally working off of a script kept me excited about the story. Often I was drawing thumbnails of panels in reaction to reading the scripts. It felt more raw that way."
DC Comics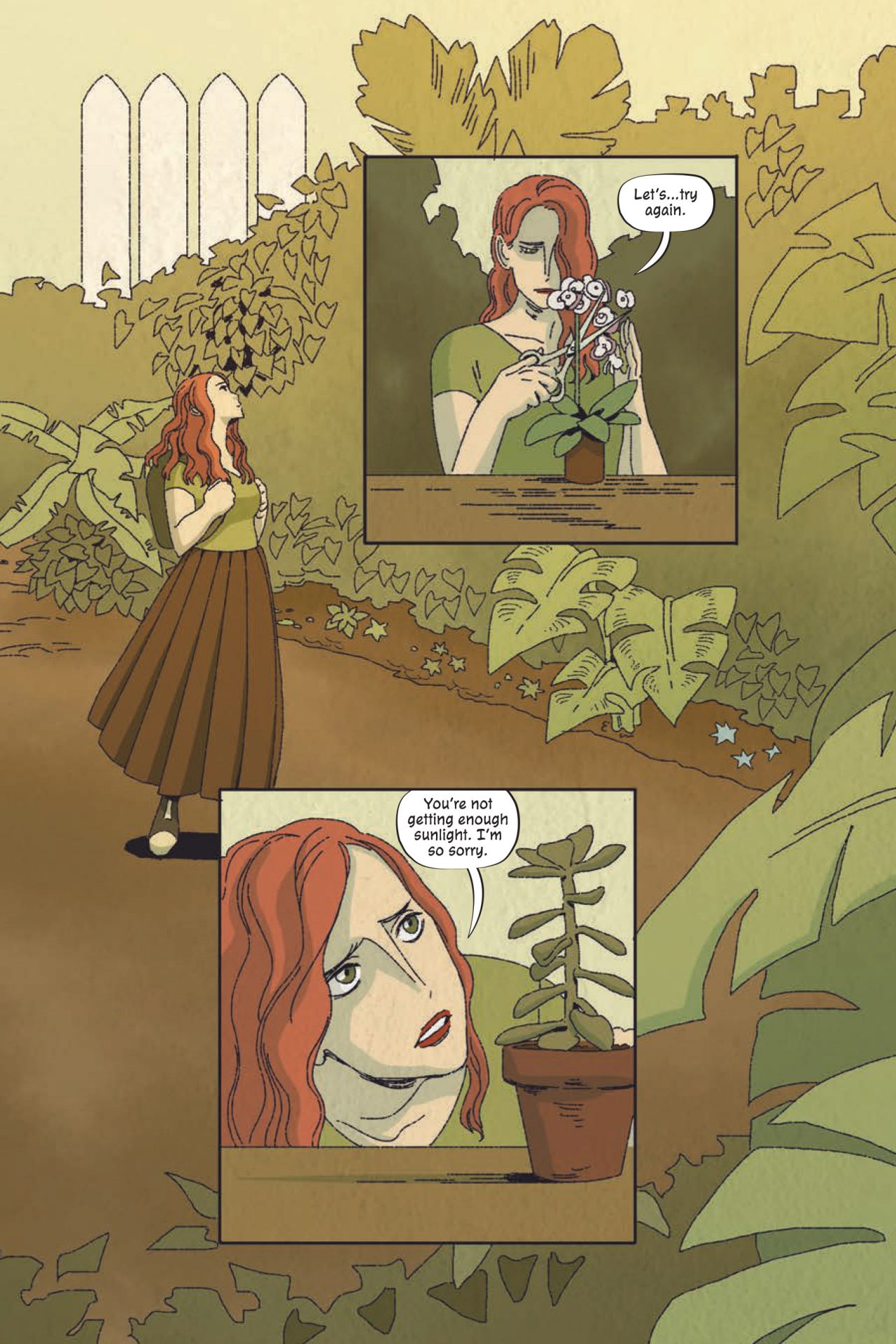 DC Comics
DC Comics
For Keplinger, the project was a chance to dig into something deeper too. "One of the main things I really wanted to explore in this book was how in our society men, whether they realize it or not, seem to feel as if they have a strong sense of ownership over female bodies. Both in a romantic or sexual way, but also in a parental way. And I really wanted to kind of tackle that and explore that in a way that I hope is entertaining to readers."
Her collaborator also shared what she wanted readers to take away from the book. "I hope readers get to enjoy a spooky story centered around characters that might be a bit more like them," Kipin shared. "It's hard to find LGBT horror stories, especially ones in mainstream media, so I hope this gets the chance to resonate with more people."
Poison Ivy: Thorns will be available from DC Comics beginning June 1.
Featured Image: DC Comics