The sprawling world of League of Legends is a testament to the gaming community's imagination. The game was famously inspired by a modification applied to the 2002 hit RTS Warcraft III: Reign of Chaos; in seven years' time, a new game altogether was born. And now, from said game, we get another brand new way to explore fantastical terrain and mythos. In 2019, Netflix announced production on Arcane, an animated series set in the League of Legends world. And now, by way of Netflix's Geeked Week, we have our first taste of this new adventure.
Though this is only our first substantial peek at Arcane, the project is actually overdue. Netflix had originally planned for a 2020 release for the animated series. Naturally, the constraints of the COVID-19 pandemic preempted said plans. But now, Netflix is read to carry forth with Arcane; the show is expected to hit the streaming service this year.
Netflix also unveiled the impressive voice cast for the series, along with character posters.
VI (voiced by Hailee Steinfeld)
JINX (voiced by Ella Purnell)
JAYCE (voiced by Kevin Alejandro)
CAITLYN (voiced by Katie Leung)
SILCO (voiced by Jason Spisak)
MEL (voiced by Toks Olagundoye)
VANDER (voiced by JB Blanc)
VIKTOR (voiced by Harry Lloyd)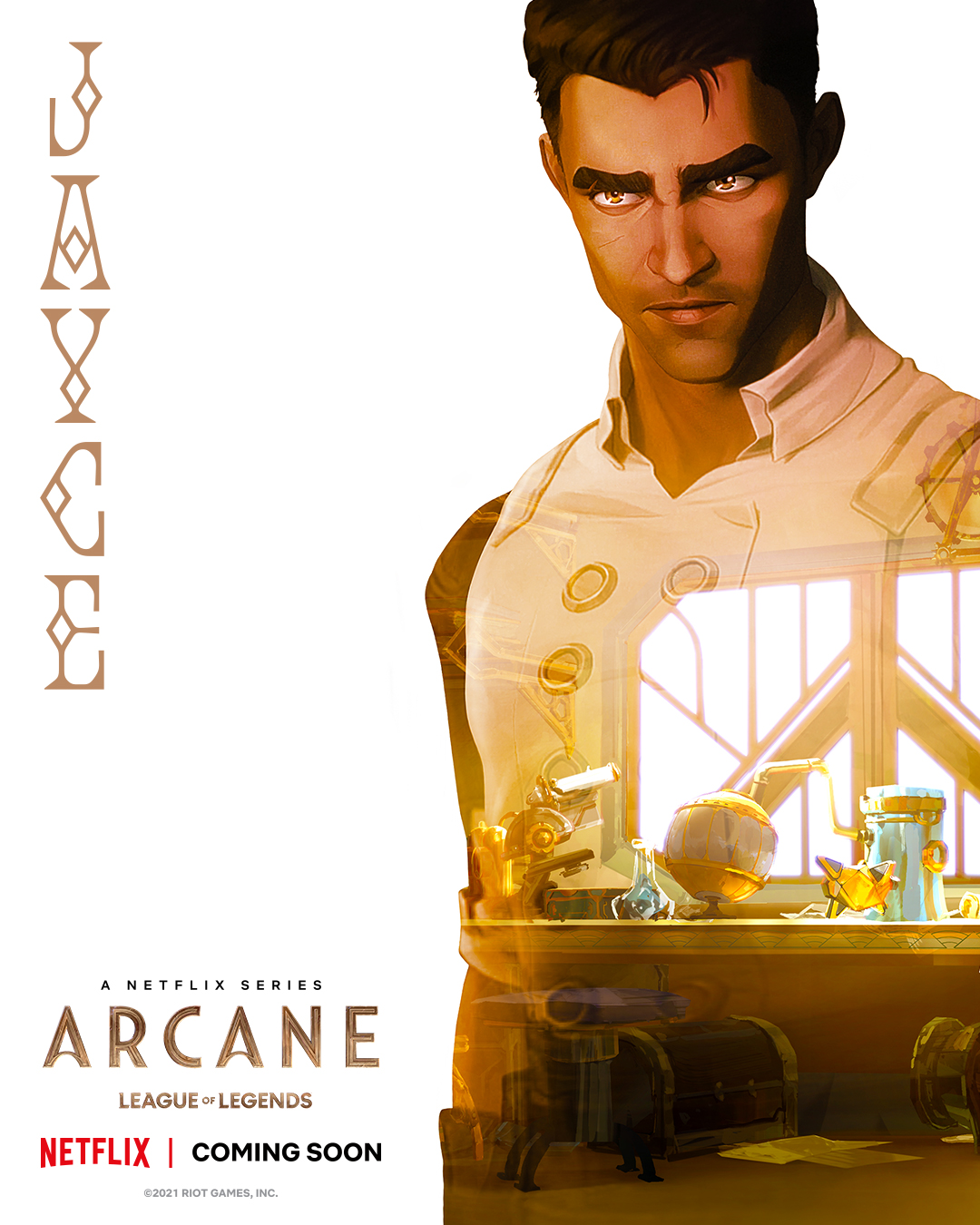 Leading this project is animator Ash Brannon; he has worked on movies including The Little Mermaid, the first two Toy Story films, and Surf's Up. This will be Brannon's first foray into the television world. It will also mark a notable shift in tone for the filmmaker, as Arcane promises a bit more grit and severity than the titles mentioned.
Netflix
In addition to the above teaser clip, Netflix also offered an in-depth Q&A between Geoff Keighley and Arcane co-creators Christian Linke and Alex Yee. They discuss everything from the characters to the relationships, to bringing the unique League of Legends experience to episodic television.
Set in the utopian region of Piltover and the oppressed underground of Zaun, the story follows the origins of two iconic League champions-and the power that will tear them apart. Vi and Jinx, the aforementioned champions, have a unique rivalry that makes them perfect for a story set in the League of Legends universe.
Arcane will launch sometime in the fall of 2021. Check out some more images from the series below!
Netflix
Netflix
Originally posted June 11, 2021. Updated September 21, 2021.