Looks like the world of Aquaman could soon be splashing onto our screens again as according to reports, Warner Bros. is developing a horror leaning concept for a spin-off from James Wan's billion dollar smash based on the Geoff Johns and Ivan Reis' terrifying subterranean creations The Trench.
According to The Hollywood Reporter, "Warners has hired newbie scribes Noah Gardner and Aidan Fitzgerald to pen a horror-tinged script centered on the Trench, the deadly amphibious creatures seen attacking the hero and his love, Mera, in Aquaman. Wan and Peter Safran will produce the project, titled The Trench, which would be much more modestly budgeted than the normal DC superhero tentpole."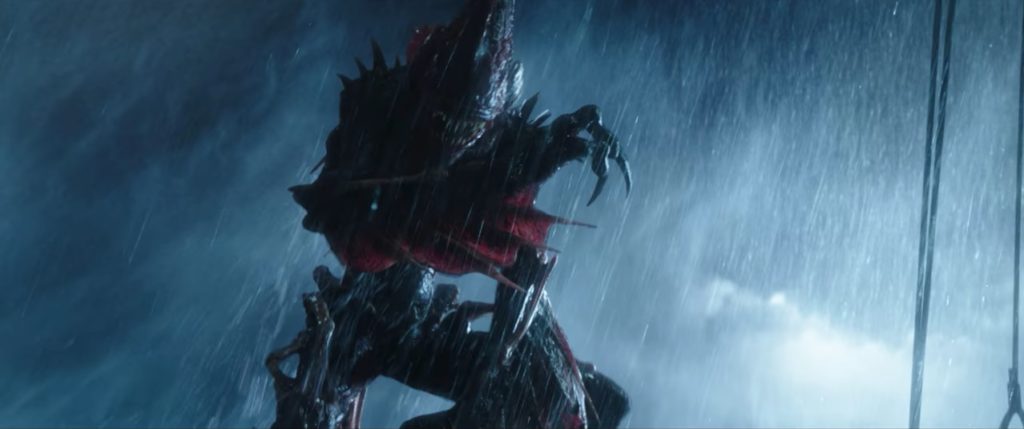 The creations first appeared in Johns and Reis' New 52 run of Aquaman which reimagined the origins of the hero once again and introduced the horrifying monsters from the deep who loved nothing more than eating human flesh and being generally monstrous. In Wan's film they were given a bit more of a redemption arc as we saw that they too could be communicated to by Arthur who managed to utilize them in defeating his bad boy half-brother Orm.
This is a very interesting development as we haven't heard much about a potential Aquaman sequel other than the fact that Wan was looking for screenwriters for the potential project. It makes sense that the next film would move away from the technicolor madness of Aquaman, as a huge part of that movie's massive success was the unique take and vibrantly different look of the DC smash. Whatever happens next the idea of a James Wan-produced horror superhero flick sounds incredibly enticing and once again signals that DC and Warner Bros. are moving away from the formulaic idea of what a comic book movie can be.
Images: Warner Bros. DC Comics