In March of last year the late Grant Imahara—a member of the Mythbusters team and co-host of The White Rabbit Project—delighted the internet with an animatronic Grogu. The adorable moving doll, much like everything related to The Mandalorian star, was immediately a hit. Now, Imahara's colleague and co-host of Mythbusters, Adam Savage, has taken a personal look at the cute prop. And the second peak just makes us want the Faux-gu even more.
Laughing Squid picked up on Savage's look at Imahara's animatronic Grogu, which the electrical engineer built as a treat for children in hospitals. In the video above the animatronic doll's co-creator, prop artisan Lauren Markland, shows Savage how she and Imahara made the Grogu; going over all the steps necessary to create the extraordinarily detailed prop.
As Markland describes, building the Grogu took only three months. A period of time that Savage points out is shockingly brief considering the doll's level of detail. Indeed, Markland notes the animatronic doll can move about, "fall asleep," and even vibrate. The doll also has perfectly airbrushed, translucent silicone skin. And a head punched full of fuzzy white hair.
The actual build process may be the most astounding part of Markland and Imahara's Grogu, however. As Savage notes, the doll consists of a silicone casting that goes over a system of hard-shell mechanical pieces. (Which, incidentally, look kind of like a Gremlin when Grogu's skin is removed.) Consequently, the mold for Grogu's soft cartilaginous body had to be 3D printed to appropriately accommodate the hard skeleton and electronics.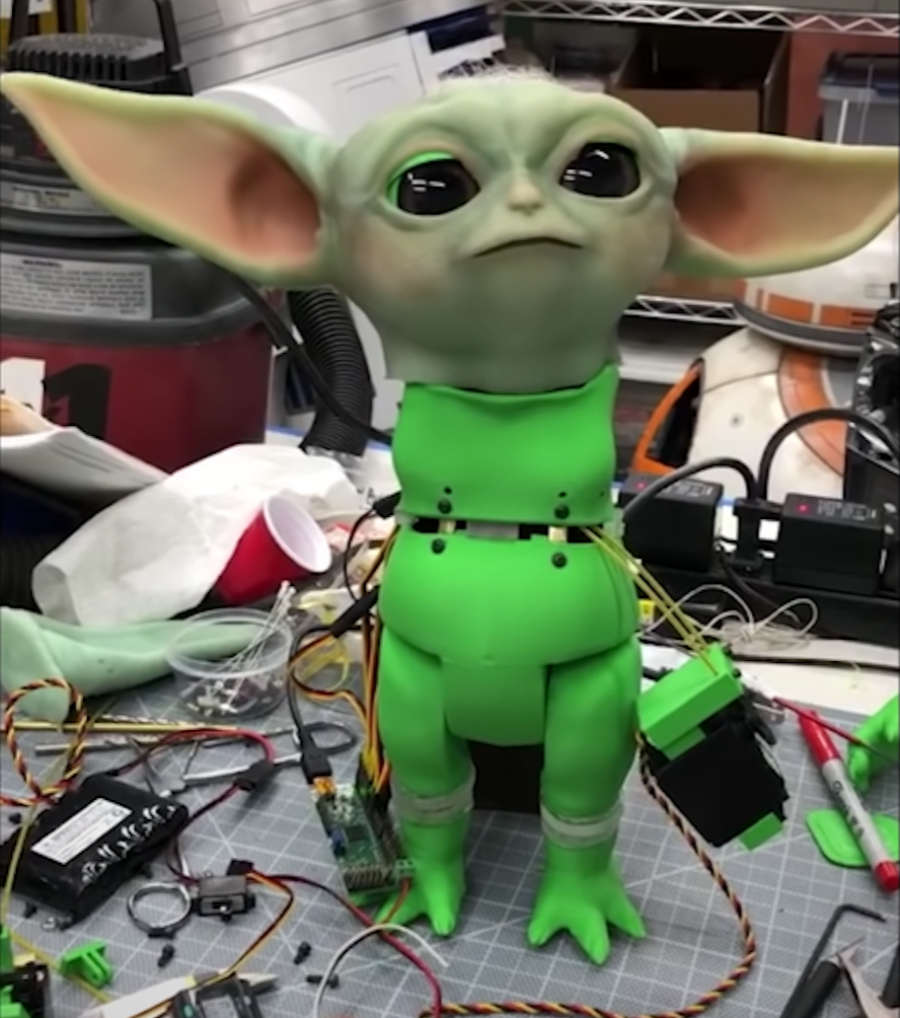 Adam Savage's Tested
Obviously the result of all the hard work paid off in spades, as Imahara and Markland's doll looks like the "real" Grogu. You know, the one that cost around $5 million to make. Speaking of which, we'd love to see a crowdfunding campaign to make these dolls for kids' hospitals. It's clear the Force of Imahara is still strong with this Child and kids would undoubtedly love it.