Wednesday Addams is finally getting her own series and we cannot wait to see her solve mysteries at Nevermore Academy. So far, Netflix has given us small tidbits of the Jenna Ortega-led show, including cast photos and a delightfully chaotic first trailer. But, the one thing fans wanted the most is a release date and maybe a little sneak peek into Wednesday. Thankfully, Netflix's TUDUM event gave us both… and the series is not arriving when we thought it would. Curious things, indeed.
First, let's talk about this kooky clip. Wednesday is already at Nevermore Academy (against her will, it seems) and in her room when she hears/smells something strange. It is none other than Thing, the weird hand that's a part of the Addams family. Wednesday gets a hold of him, saying she could smell its hand cream.
She knows her parents sent Thing to spy on her, telling the appendage that it has two options. Thing can either be locked in her desk drawer until it ruins its nails and skin trying to climb out. Or, Thing can promise to be loyal to her and help her escape Nevermore Academy. We are sure Thing will make the right choice and stick by Wednesday's side. And, even though she wants to escape her new school, we know she will find her place there… and solve a massive family mystery along the way.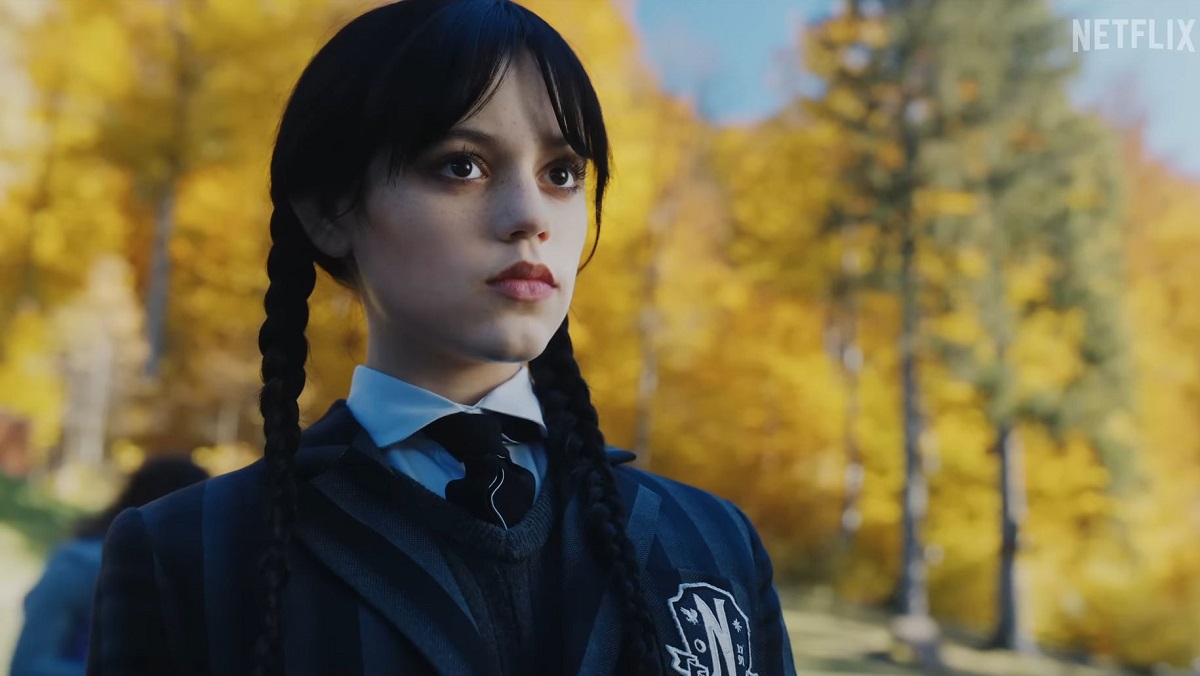 The Wednesday series clip ends with revealing the show's November 23 release date. It's shocking for many fans who just knew this show would come during spooky season. But at least the date is on a Wednesday and gives us a chance to devour all eight episodes during Thanksgiving break. It's time for murder, mystery, and mayhem with a supremely sinister (and now psychic) TV daughter.