In "I think my cats would kill me if I tried this" news, a Japanese company is selling pet shirts with fans in them. It's an attempt to combat high temperatures due to summer heat waves affecting many people, and pets, around the world. It's called "Cool Dog" and is essentially a fan and battery pack attached to a mesh shirt. But you can also buy it "yukata-style" with a cute pink or blue cotton kimono. Those affix with colorful, flowery bows and make for the most precious photos. These clothes with cooling fans are available for about $74 from Onekosama and will help your dogs and cats stay chill through the dog days of summer.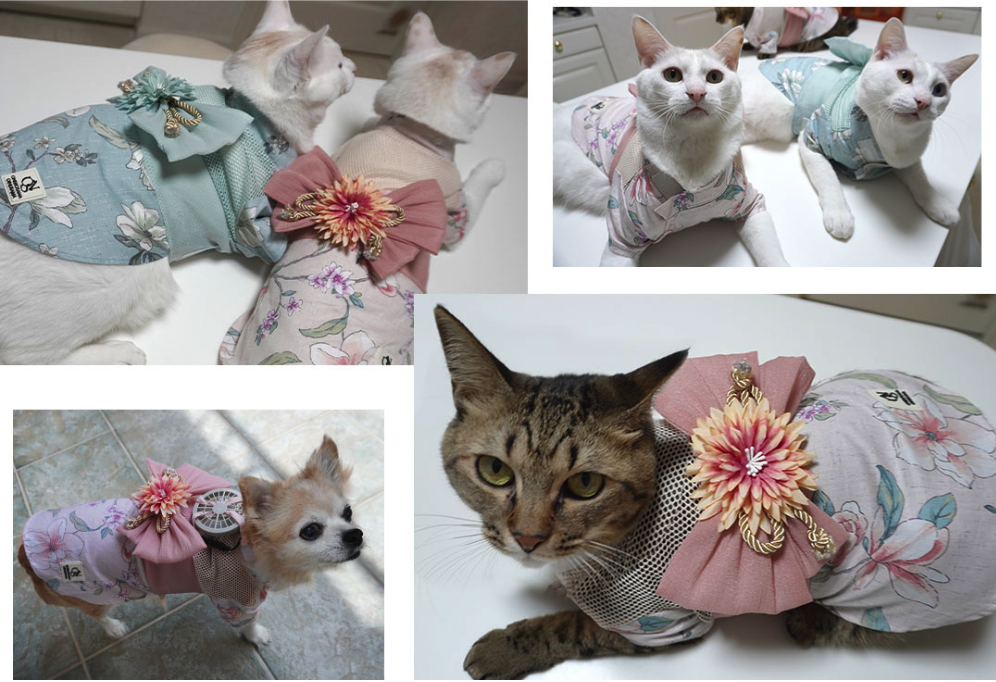 The shirts, which we saw thanks to DesignTAXI, come in sizes small to XXL. The largest even includes two fans for those big doggos. The fan itself are quiet and light so as not to disturb your pets. It also won't clog up with hair or fur. And the design process included veterinarian input to help prevent overheating in your beloved pets.
The Onekosama Instagram page features lots of adorable pictures and videos of the wearable cooling device in action. And the Reuter's article about the new invention has cute photos as well. There's also a YouTube video showing how to attach the fan and battery pack, using a stuffed animal stand-in.
Humans have been dressing up their pets for cute photos basically since the camera was invented. There's even an augmented reality way to try out cute outfits. The functional clothing of "Cool Dog" is a welcome addition. And though not all pets will adjust to wearing a fan, they'll probably appreciate the benefits.
Melissa is Nerdist's science & technology staff writer. She also moderates "science of" panels at conventions and co-hosts Star Warsologies, a podcast about science and Star Wars. Follow her on Twitter @melissatruth.