Pride 2021 is right around the corner. And, while there probably won't be a lot massive parades or celebrations happening, brands are still gearing up for it with new collections. The Walt Disney Company is preparing for Pride in a big way with its Rainbow Disney Collection.
The line includes an array of items from Disney, Marvel, Pixar, and Star Wars properties. It features a bit of everything from apparel to stuffed animals. There are backpacks, fanny packs, hats, and masks. Honestly, there's no way the company could have done this without masks. Everyone is selling them because, well, they are a big part of our existence right now.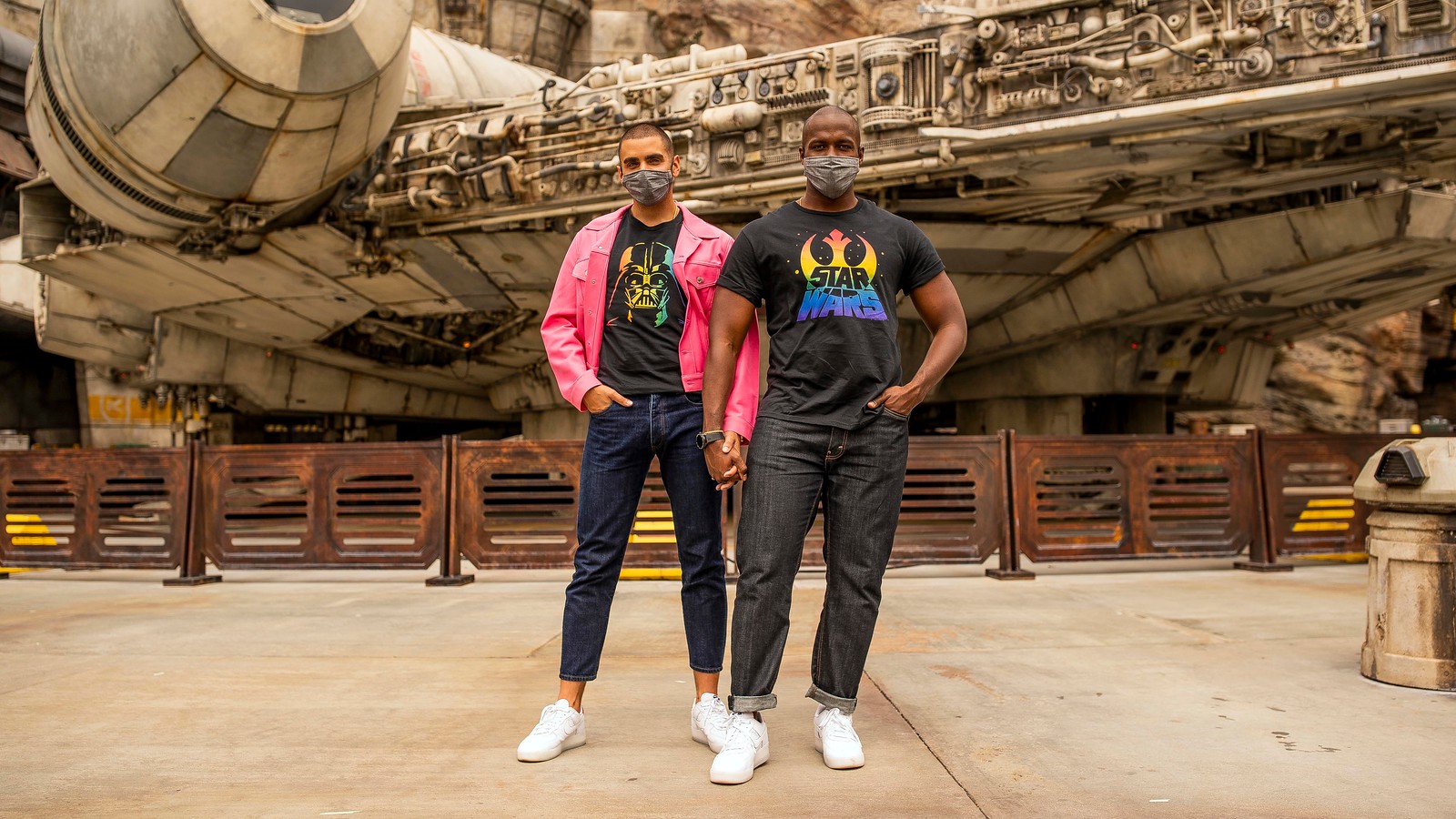 The Walt Disney Company
The collection of Funkos features several characters like Deadpool and Wall-E completely covered in rainbow colors. There is also a selection of pins with different flags to represent trans, bisexual, and lesbian people. Basically, if it's a thing that Disney would normally sell, there's some sort of Pride version of it. Slides, necklaces, mugs…there's truly something for everyone. Yes, this also includes those infamous Disney ears that fans can't get enough of.
The Walt Disney Company
Rainbow Disney Collection products are now available at shopDisney.com and select Disney stores/parks. Items are also on Amazon and at Kohl's, Funko, Torrid, and Box Lunch. There will be more products as June nears but there's a lot for interested buyers to grab ASAP. Proceeds will go to a list of LGBTQ+ organizations including GLSEN, Diversity Role Models, Minus18, BeLonG To Youth Services, ARELAS, and more.
The Walt Disney Company
The organizations reflect the company's global presence with locations all over the world. According to the Rainbow Disney Collection website, the company states this initiative is a part of its commitment to "creating inclusive workplaces and supportive and welcoming environments in local communities."
The products will likely go quickly so if you want them, head over and fill up your cart with the goods.