Unsolved Mysteries is back with its second volume of new cases for the year. The Netflix revival of the classic true crime series digs into mysterious events from the past in an effort to gain new information from audience members who may have the clues. Volume 2 has plenty of strong episodes, but as with the Rey Rivera case in the first batch, there's one that has us going deep into Reddit message boards and beyond to figure out the truth. Titled "Lady in the Lake," the episode deals with the death of Michigan woman JoAnn Matouk Romain. Though initially ruled a suicide by the police, the details surrounding her death seem to indicate a potential murder instead. At least, that's what her family and the show seem to believe.
Like any Unsolved Mysteries episode, "Lady in the Lake" is both compelling and a little frustrating. It teases some interesting details from the case. But there are a number of inconsistencies. So, as we're wont to do, we dug deeper into JoAnn Matouk Romain's death and came up with some of our own theories about the case.

Netflix
What we learn in Unsolved Mysteries
JoAnn Matouk Romain was a 55-year-old divorced mother of three who lived in Grosse Pointe, Michigan, a wealthy suburb of Detroit. She worked part-time in a clothing store and lived with her daughters, Michelle and Kellie, and son, Michael. A devout Catholic, others last spotted leaving an evening service at St. Paul on the Lake Catholic Church, not far from her home, on January 12, 2010. But where she went next and what happened is where the mystery comes into play.
Police stumbled upon JoAnn's car parked near the church at around 10 that night. Curious about its presence so late at night, they searched inside and found her purse. Then they found footprints leading into the nearby water of Lake St. Clair. The marks in the snow led officers to believe Romain sat down and lowered herself down two ledges and into the icy water. Indeed, 70 days after her disappearance, Romain's body washed ashore at Boblo Island, along the Detroit River's Canadian shoreline—35 miles from where she allegedly entered the water. The police ruled her death a suicide. But, as the episode suggests, there's reason to believe she was actually murdered. That's what her children and some investigators seem to believe, anyway. But who would have killed her?
"Lady in the Lake" posits a few possibilities. First of all, the suicide angle seems suspicious, given the circumstances. Romain left no note, appeared upbeat in the days leading up to her disappearance, and even filled her car with gas before attending church. None of those necessarily rule out suicide, of course, but they did plant a seed of doubt in JoAnn's daughter Michelle. She hired a team of private investigators to go deeper. Other details suggest some alternate possibilities too: like the depth of the water (Romain would have had to walk a considerable distance before reaching a depth above her head), and the fact that an eyewitness states her car moved places after the service.
The episode offers some suspects and motives if Romain was, in fact, murdered. First, there's her brother John. He had some money troubles at the time. Even he suggests in a talking head that someone might have offed his sister to get back at him. But Michelle actually listed another person as her lead suspect: JoAnn's estranged first cousin, Tim Matouk. JoAnn was allegedly fearful of her cousin. She often played mediator between her brother and Tim. But did he have the means to have her killed, and if so why would he do it?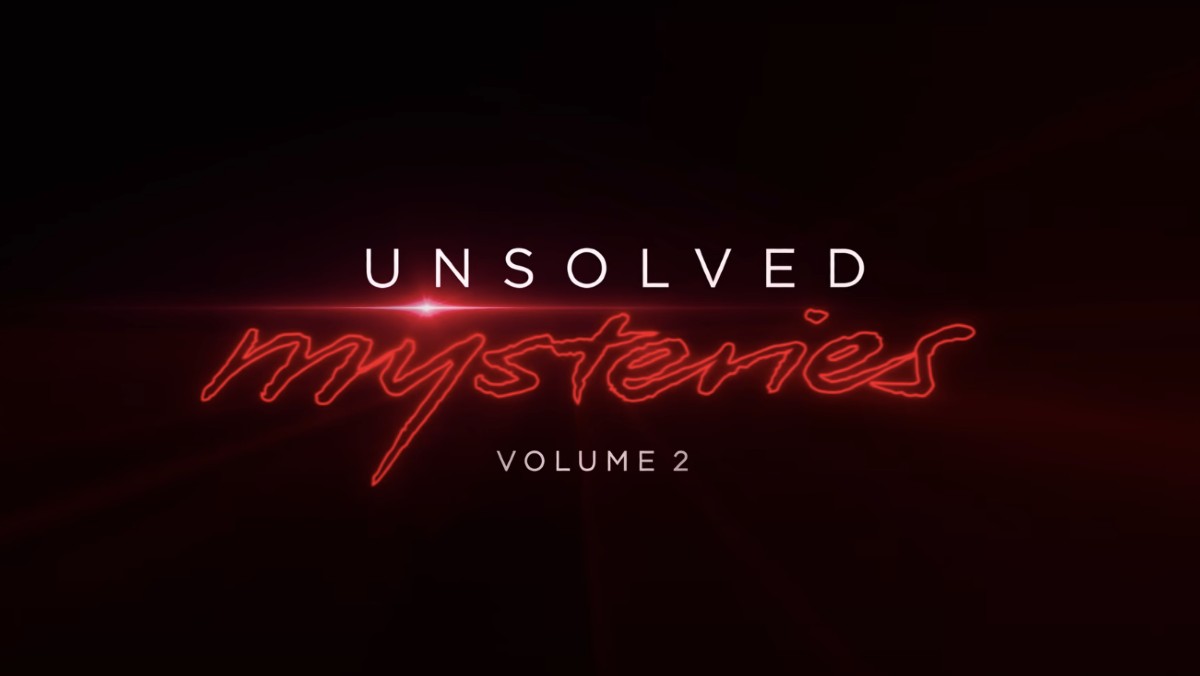 Netflix
The inconsistencies and missing details
There are some frustrating omissions from the episode that we learned about from other sources. For starters, the show only talks about one eyewitness at the church on the night of JoAnn's disappearance. Really, there were three—including one who heard JoAnn's car alarm go off. There's also the matter of JoAnn's spare car keys. In a report from Local 4 News in Detroit, JoAnn's daughters reported that a spare set of their mother's car keys went missing in the weeks before her disappearance. That same set of spare keys turned up at the police office the day after she went missing with no report of where they came from. Was this lazy police work, or a conspiracy cover up?
The night JoAnn Romain went missing, a mysterious man in a black scarf was seen near the part of the lake she allegedly went into. This information was not covered in Unsolved Mysteries, but turns up in the Local 4 report. That black scarf also made its way to the police station somehow, but was released out of the property system in 2015. This is highly suspicious given that the case is still open. Again, it could be shoddy police work. But it could also be something more.
Remember Tim Matouk, for instance? He was working as a police officer in the nearby Harper Woods at the time of JoAnn's death. "My mom had stated her extreme fear and concern for him before this occurred," Michelle Romain told a CBS affiliate in Detroit back in 2018. "She also had indicated that she was reluctant to go to the local police because they were friends with this estranged family member that was a police officer, and they would not do anything to help her."
Netflix
What really happened to JoAnn Romain?
As is the case with all Unsolved Mysteries episodes, we simply don't have enough information to make a call on what happened to JoAnn Matouk Romain. That's exactly why it's on the show—because the family needs help with the missing pieces. Tim Matouk is certainly a primary suspect. But he denies his involvement and has never been charged. We also don't know what his exact motive would be. Revenge? For what? It's just as likely that JoAnn really did take her own life that night.
Hopefully, someone watching the show has the answers this family needs to find peace.
Featured Image: Netflix