The Uncharted movie feels like a myth at this point. In fact, it's been in development since 2008 with a number of directors attached—everyone from David O. Russell to Seth Gordon to Dan Trachtenberg. Eventually, Zombieland director Ruben Fleischer signed on and is seemingly the director who will take the story to screen. And now, we have proof that Uncharted is actually a real movie that is probably going to happen thanks to some on-set photos. First, we've got our official look at Spider-man actor Tom Holland as the lead role of Nathan Drake.
He looks pretty incredible, we've gotta say. He's got that iconic, rugged look down. We cannot wait to see him in action!
We also got some behind-the-scenes images courtesy Nolan North, who voices Nathan Drake in the games. He shared a series of photos, including himself on set with Holland, and what looks like some rune and a book about explorers. It really sets the mood for what the film has the potential to look like. So far, it all looks very much like the games. Consider us impressed.
If you're unfamiliar with Uncharted, the Naughty Dog action-adventure series follows Nathan Drake, a professional treasure hunter with a shady background. He's the supposed descendent of explorer Sir Francis Drake, who sets out on many treasure-hunting adventures. He's often aided by journalist Elena Fisher and is his mentor Victor Sullivan, who Mark Wahlberg is set to play in the film.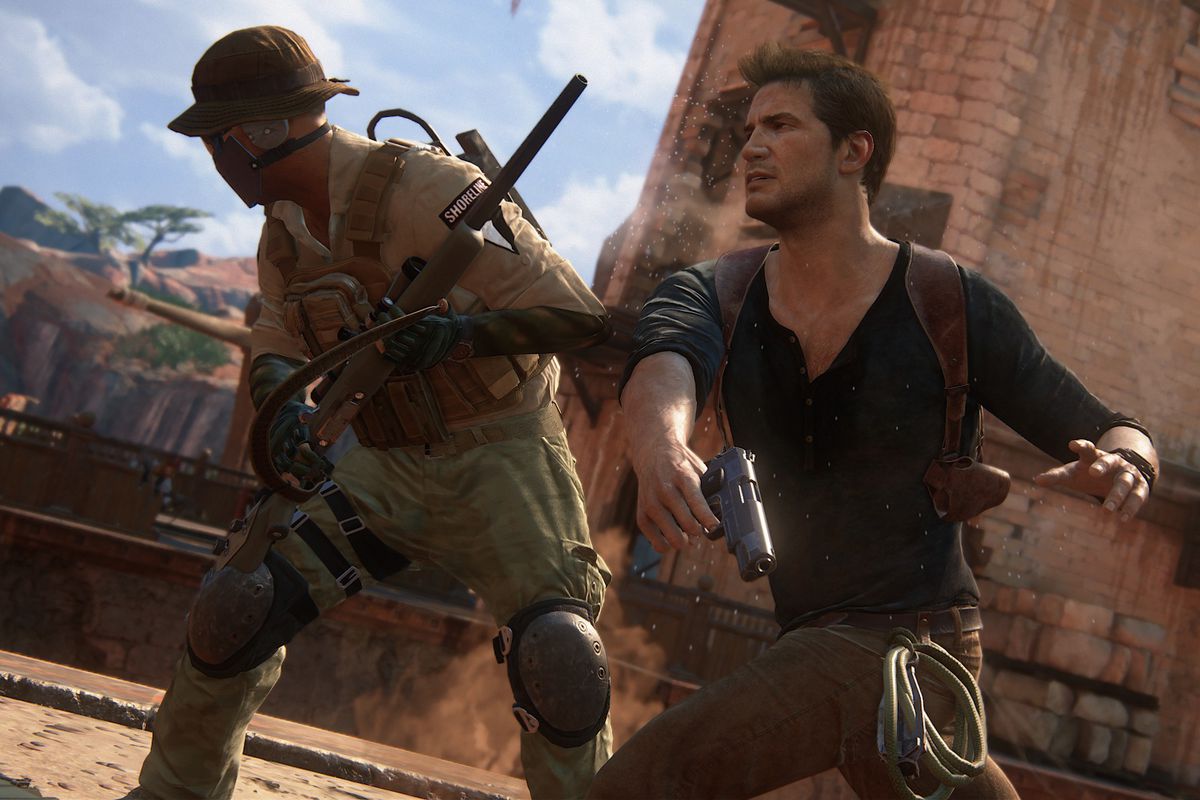 Naughty Dog/Sony Interactive Entertainment
Uncharted began filming in March 2020 in Berlin but Production was quickly shut down due to the COVID-19 pandemic. It has since resumed in the German city, although cast member Antonio Banderas temporarily left the production when he contracted the coronavirus. All seems to be back in order now, if these set photos are to be believed.
Uncharted arrives in theaters on July 16, 2021. Allegedly, anyway.
Featured Image: Sony Pictures