We all have our own traditions when it comes to Thanksgiving week here in the United States. Maybe it's to hang up holiday decorations, or to gorge yourself on various pies, or even just watch your grandpa fall asleep watching football. Those are all well and good, but wouldn't you rather add some giant monsters and transforming heroes to that? This year, TokuSHOUTsu is hoping you'll do exactly that. From Monday November 20 through Monday, November 27, enjoy a marathon of tokusatsu programming handpicked by a variety of luminaries and fans of the genre. Hey, one of those is me!
That's right, I am one of the privileged few who got to pour through the massive TokuSHOUTsu archives to choose our ideal lineup. Episodes of TV and feature films will dot each of the eight days. Dozens of seasons of the Ultra series, several of Super Sentai, four seasons of Kamen Rider, plus loads of Godzilla and Gamera movies are all up for grabs. Each of us got to program a whole day's worth of programming. And who are the good folks making the choices? Check out the schedule below!
TokuSHOUTsu is coming home next week for Thanksgiving with a fiery feast of curated action and adventure! Enjoy a week+ of schedules chosen by an array of special guests that have been given full kitchen access to everything on TokuSHOUTsu. Look for your favorite transforming heroes, giant monsters, and all the rock quarry explosions you can handle! The takeover is happening Monday – Monday! Here is the full list of guest programmers:
Monday 11/20 – Jeff Gomez (Ultraman Connection)
Tuesday 11/21 – Monster Island Buddies
Wednesday 11/22 – Phil Szostak (Lucasfilm)
Thursday 11/23 – Kyle Anderson (Nerdist) i.e. ME
Friday 11/24 – RangerBoard
Saturday – Toku Chris ( Toku Nation)
Sunday – Daniel Van Thomas (voice of Ultraman Zero!)
Monday 11/27 – Mach Dent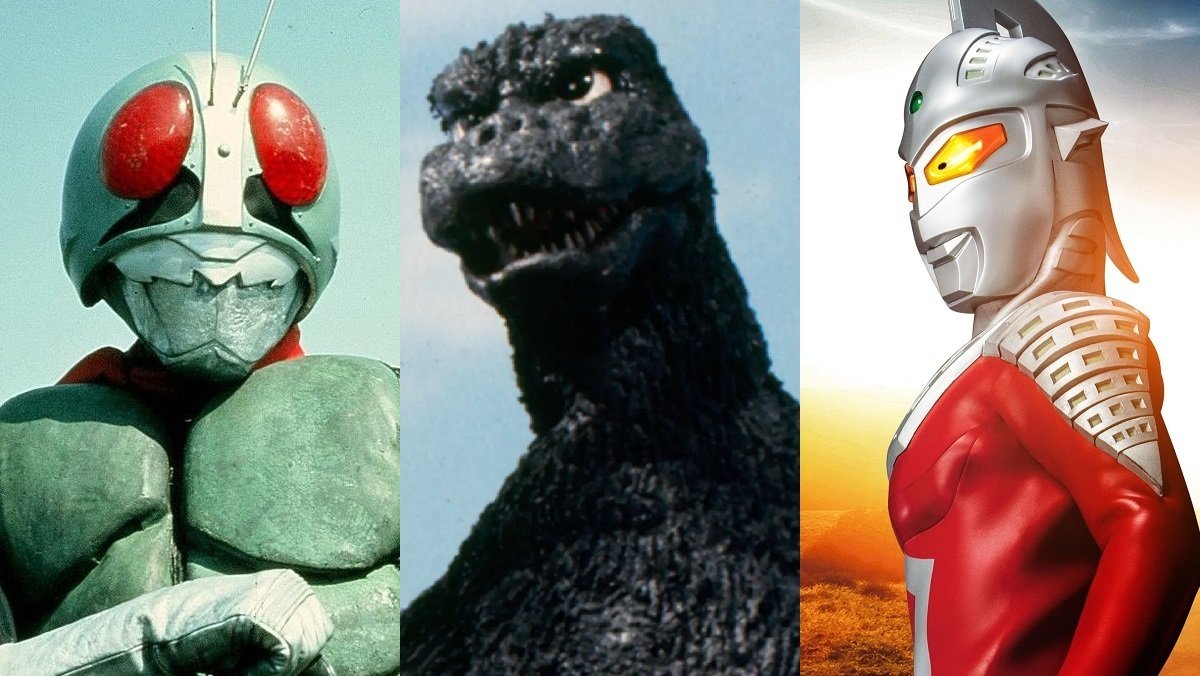 TokuSHOUTsu will announce the complete schedules in the coming days, but I'm excited to share what episodes and movies you'll find on Thursday, November 23, the day I programmed. That's right! It's Thanksgiving Day. You have it off of work, so why not see what I have in store? I'll tell ya now, it has a lot of Ultra. Specifically, Ultra Q, Ultraseven, and Ultraman Mebius, three of my favorite series in the franchise. But I share the wealth, too. Godzilla vs. Hedorah, the weirdest and most underrated Showa-era movie, episodes of Kamen Rider (1971) and Kamen Rider Kuuga (2000), plus Chojin Sentai Jetman (my favorite Sentai season) are here too.
Here's the whole of my day below:
The whole kit and kaboodle starts on Monday, November 20. And be sure to watch my picks along with me in between bites of stuffing on Turkey Day.
Kyle Anderson is the Senior Editor for Nerdist. He hosts the weekly pop culture deep-dive podcast Laser Focus. You can find his film and TV reviews here. Follow him on Instagram and Letterboxd.