This post contains mild spoilers for The Wretched.
IFC Midnight's upcoming film The Wretched has a lot to offer its target audience of horror fans. The film takes a Fright Night-esque premise and makes it a fun, well-paced thriller with its own distinct lore. There's a well-crafted malevolent force hiding in plain sight, loads of suspense, an intriguing mystery, and some pretty twisted gore.
This story's spirit and aesthetic is like a refined R.L. Stine book mixed with a late '90s teen horror flick. But there is a clear influence from movies as varied as Hitchcock's Rear Window, The 'Burbs, and Invasion of the Body Snatchers as well. The Wretched is only the second feature by the Pierce Brothers, but the film—a story about a teen who experiences a horrifying summer vacation—has the potential to take their careers to new heights.
Meet Ben (John-Paul Howard), a troublemaking teen dealing with his parents' separation and divorce. His mom sentences him to a total bummer summer working at his father's business in an idyllic lakeside town, where he inadvertently gets into trouble and loses a lot of goodwill with his dad. Per tradition, this fish out of water meets a cute girl named Mallory (Piper Curda); the two make a great pair in this film, balancing humor, suspicion, and tension with relative ease.
IFC Midnight
Ben also takes a passing interest in the family next door, specifically the couple's precocious older child. At the same time, the viewer gets a front row seat into the events that led to evil creeping into this family's home. Ben's voyeuristic activities turn into a full-on investigation as he realizes that an ancient witch is inhabiting the body of the mother next door and preying on the town's children. So, it's up to Ben to save the day even though everyone is either completely oblivious or thinks that he's losing his mind.
The Wretched's focus on the vulnerability and curiosity of kids is quite clever. The witch preys on defenseless babies and the general inquisitive and trusting nature of older children who want to be seen. And as kids disappear in a split second and fade from adults' memories with the same speed, the real terror is the idea of someone dying or going missing and no one even remembering them.
IFC Midnight
Interestingly, that lingering curiosity and unfounded bravery of early childhood is also a strength for Ben, and later Mallory. Ben isn't particularly likable but he feels real. He's in an emotionally compromising place in life with little support or luck on his side.
The protagonists are solid, but The Wretched's biggest draw is undoubtedly its body-snatching antagonist. This creature is truly the stuff of nightmares, complete with piercing eyes, long dark hair, talon fingernails, and an ominous, guttural sound that signals its appearance. Watching it crawl out of dead bodies and carcasses while slithering and snapping into place is equal parts horrifying and intriguing. The bloodier aspects of the film benefit from the handiwork of Makeup & Special Effects Artist Erik Porn, who is known for his work in The Walking Dead universe and American Horror Story.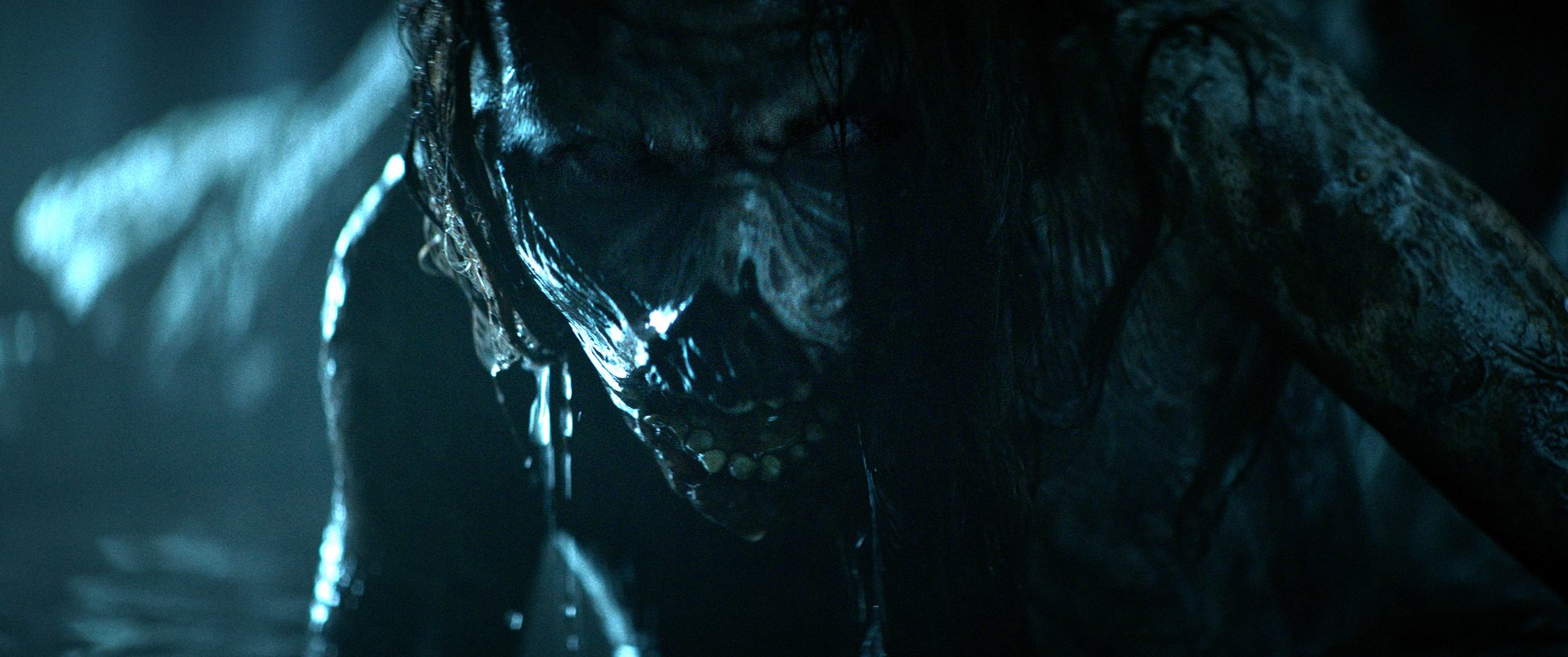 IFC Midnight
Though it's actually a good thing that the film commits to the idea that bad things happen and there isn't always a reason behind it, it would have been great if the film went deeper into the mythology behind the witch. The Wretched throws an odd wrench into its narrative close to the end with a surprise reveal. The valiant effort to rationalize it kinda works, as long as the viewer doesn't think about it. The more anyone tries to make it make actual sense, the more frustrated they will become with endless questions.
Overall, The Wretched is worth a watch or two, so check it out when it hits digital platforms, select drive-in theaters, and VOD on May 1.
4/5
Featured Image: IFC Midnight