The Umbrella Academy brought more chaos and hilarity (plus a dance battle!) in season three. There's yet another apocalypse, this time one that threatens to consume the entire universe. And we get the Sparrow Academy, an interesting (and well-trained) collective to juxtapose the Umbrellas. Unfortunately, this season perpetuates the same problem as its predecessors by sidelining its non-white characters and fumbling their storylines.
In episode four, "Kugelblitz," Diego and Allison Hargreeves acknowledge that they experience the world differently from their siblings. They are sitting in a car together outside a bar with a Confederate flag. The pair discuss what it was like for them in 1960s Dallas during season two. Allison says, "I don't think some of the others understand what it was like for me." They then decide to go looking for a fight in the bar, where Diego points out that "they hate people like us."
Allison spent her time as a civil rights activist alongside her husband in 1961, facing extremely hateful rhetoric and violence. In the show, she describes her motivation to be a part of the civil rights movement as an avenue to make a difference without using her manipulation powers. While this was an admirable and believable choice, it is interesting that Diego, a Latino man, and Lila, a British South Asian woman, did not experience overt racism.
They got to move around relatively freely, going to fancy parties without significantly raising the average person's suspicions. I abhor racism and xenophobia of any kind as much as the next person. But for The Umbrella Academy to go from barely acknowledging race to thrusting Allison into the 1960s civil rights movement while blatantly ignoring the realistic treatment that Diego and Lila would have gotten is quite the choice.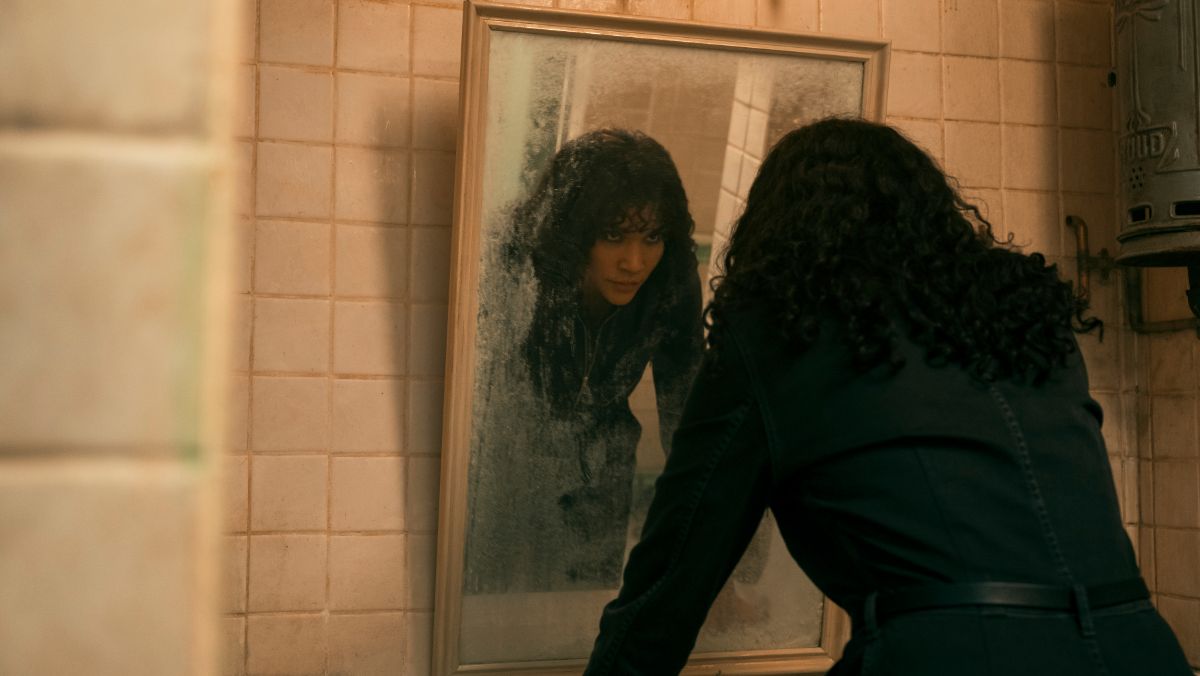 Perhaps the show was trying to make the point that non-Black people of color did not face the same vitriol as Black people during the civil rights movement era. This is true in many instances; however, the storyline doesn't make this indication clear at all. Still, I do appreciate the choice to diversify casting for members of the Umbrella Academy, as opposed to sticking to the comic books' all-white cast of main characters. But that is when care must be taken to portray their stories through the most authentic light.
The attitude of Allison's siblings towards her work as an activist also felt rather dismissive. Klaus dismissively says that Allison has been "very involved in local politics." And she receives little to no support from her siblings as she faces police brutality and racism despite how they frequently show up for Viktor and Five when they need help/support. Yes, Five and Viktor have been major plot drivers with one trying to prevent apocalypses while the other causes them. And this is not a problem within itself.
However, the people of color seem to constantly play second fiddle to the rest. Seasons one and two have Ben acting primarily as Klaus' conscience and emotional support. Allison consistently suppresses her own pain to worry about Viktor. And Diego goes on side plots for revenge against Hazel and Cha-Cha or preventing an assassination. To the writers' credit, this focus does even out in season three and we get more characters from marginalized backgrounds. Sadly, they do not get a fair shake either.
The Sparrow Academy is obviously more diverse than the Umbrellas (and not just because of their inclusion of a cube). Out of the six human Sparrows, only two are white. The Sparrows' Number One is Marcus, a Black man, but we only see him for one episode. We learn nothing about Marcus, beyond the fact that he has super strength similar to Luther's. (And that he is slightly full of himself.) One by one, the rest of the Sparrows fall in the face of the upcoming apocalypse. And we learn little to nothing about a few of them, too. The only living member left (that we know of) by the end of the season was the new timeline's Ben.
This season does give some new development for Diego and Lila. They go through a new journey in their romance, including fatherhood. Season three gives them multiple heart-warming moments of figuring out their relationship and really coming into their own as individual people outside of their involvement with their collectives. However, the show fails Allison. She lost her husband and daughter Claire in this new timeline and spends the entire season trying to get the latter back. (This is despite her not existing in this timeline in the first place.) Allison goes through some trying times this season, and Emmy Raver-Lampman does a remarkable job portraying her grief, bitterness, and her rage.
Allison's turn into a more morally ambiguous character comes without much explanation nor buildup in her character towards it. She just suddenly becomes bitter towards every one of her siblings, especially Viktor, who she had been close to in the past. Yes, there was the issue with Harlan; however, its still hard to imagine that Allison would blame Viktor so heavily for what happened.
The worst offense, though, was her scene with Luther where he rejects her advances and she basically sexually assaults him. This felt extremely out of character for Allison, who had been close to Luther since the first season. Even with everything she's experienced so far, manipulating Luther seemed a step too far. Allison's arc could have been interesting, but the writing for her was lacking nuance. We only get a surface level understanding of her motivations. I understood her rage. I wanted to see her use it, and I would have loved to see her go in that direction. But the writing did not hold up. Allison, and Emmy Raver-Lampman, deserved better.
The Umbrella Academy, while becoming more and more hilariously chaotic and engaging, still has much work to do when it comes to non-white characters. If the show comes back for another round, hopefully we will get great stories for Allison, Diego, Lila, and "new new new Ben" along with nuanced arcs for any new characters, too.