We've sadly come to the end of another all-too-brief season of The Mandalorian. And thanks to the announcement of The Book of Boba Fett coming in December of 2021, we now know we'll probably have to wait a bit longer for Mando's third season. And one of the aspects we'll miss the most is hearing Ludwig Goransson's epic theme song. (We'll also miss Mando and Grogu, too.)
As a way of tiding us over until Mando's grand return, the folks at The Warp Zone YouTube channel (via Geeks Are Sexy) have uploaded a parody music video for the now-iconic Mando theme music. Only this time, with very descriptive and extremely accurate lyrics. You can check out the full music video below:
The official description for the video says the song "gives some honest feedback on the Disney Plus show and some of its heavy usage of western and sci-fi movie references." In it, singer/writer Ryan Tellez points out all the ways The Mandalorian's Jon Favreau and Dave Filoni liberally lift from classic western and Japanese samurai film.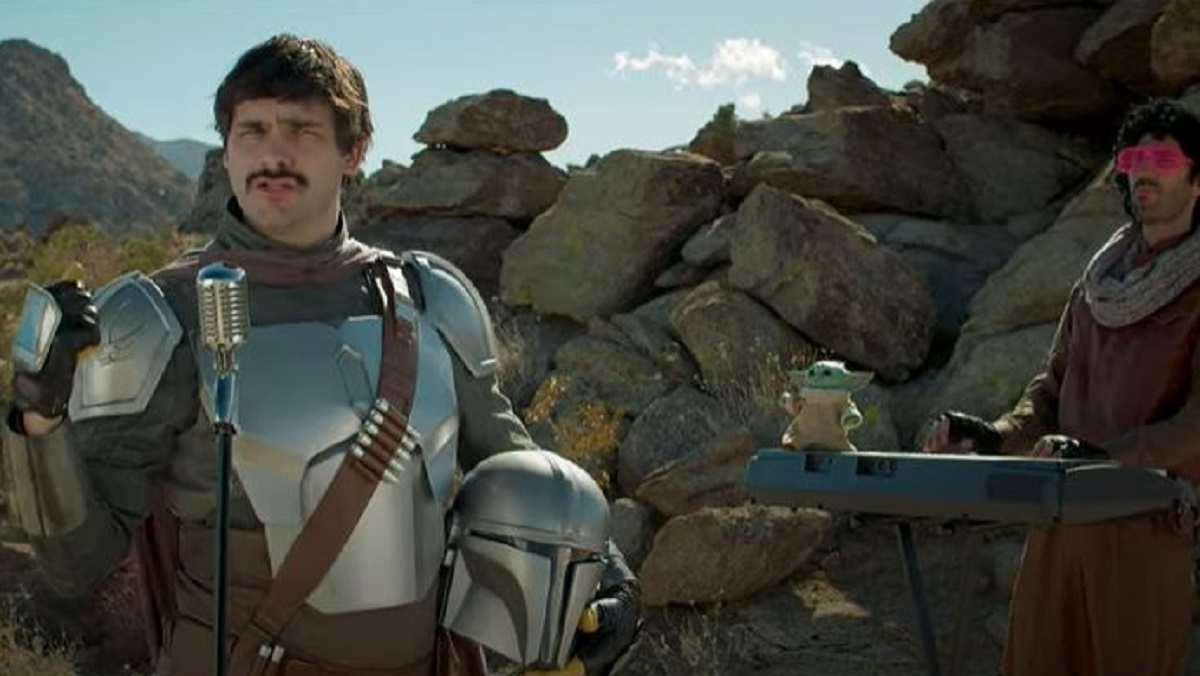 The Warp Zone
Without a doubt, the video is hilariously on point. But in Star Wars' defense, the saga pays homage to practically everything George Lucas ever consumed in pop culture. (Which the video also lovingly acknowledges.) Aside from Western and samurai films, it also references Arthurian legend, fairy tales, World War II history, Flash Gordon serials, Frank Herbert's Dune, DC Comics' New Gods saga, and the Wizard of Oz. And possibly one or two thousand other things.
This parody music video also drops some solid Mandalorian trivia, too. This is the first time I've heard that John Wayne's grandson does stunts on the series. Which seems pretty much like something that was always meant to be. The Force works in mysterious ways, as they say.