Amazon Prime's series adaptation of Garth Ennis' The Boys was one of last year's biggest and most pleasant surprises. The show, which was created by Seth Rogen and Evan Goldberg, presented a world where superheroes are power mad ego maniacs, largely controlled by one sinister corporation. Although it plays like a dark satire of mainstream superheroes, it also was surprisingly heartfelt and touching at times.
Now, Amazon Prime has released the first three-minute clip from the show's upcoming second season, which looks to be going to even darker places than the first. You can check out the new clip down below:
So what can we glean about season two from this clip? For starters, the first season of The Boys' teased the idea that the Seven, the show's darkly satirical take on the Justice League, would soon start working with the military. And in this scene set in Syria seems to indicate it'll continue to be a major plot thread in the second season. The scene showcases the mysterious (and always silent) Black Noir undertaking a covert mission that, as usual, winds up with a bloody mess of dead, non-powered folks. And a bit of awkward humor.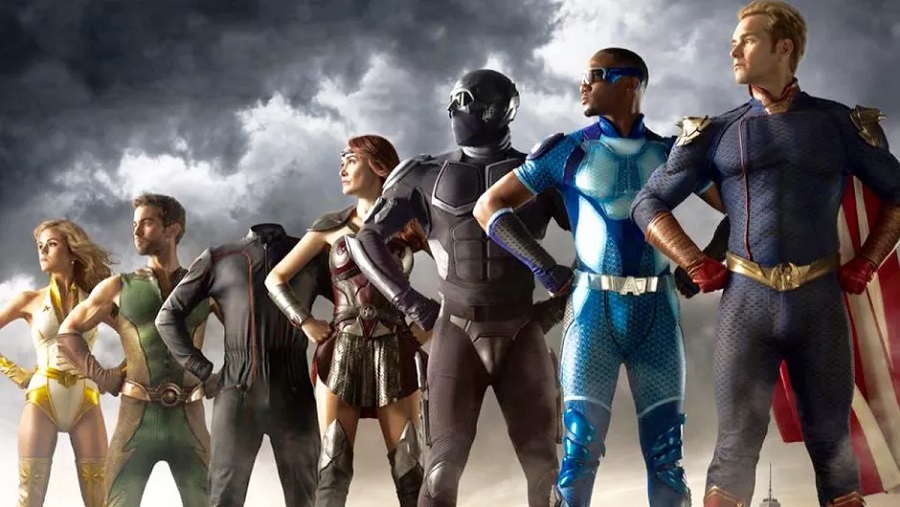 Amazon Prime
But maybe the most exciting development for The Boys' second season is an expanded role for Breaking Bad's Giancarlo Esposito, who is playing the sinister CEO of Vought International. Introduced briefly in the season one finale, it looks like he's playing a major role in season two. Between The Mandalorian and The Boys, Esposito fans are going to be in for quite a treat this fall.
Of course, season one also ended with the show's sociopathic Superman analogue Homelander more dangerous than ever, so Hughie (Jack Quaid), Billy Butcher (Karl Urban), Mother's Milk (Laz Alonso), and the rest of crew will have their work cut out for them this season.
The Boys season 2 will premiere on Friday, September 4, on Amazon Prime.
Featured Image: Amazon Prime Studios