We're now exactly two months away from getting to meet the MCU's most powerful hero, Carol Danvers. Fans of Captain Marvel have been clamoring for the intergalactic hero to hit our screens, and when she does she'll be bringing some of Marvel's most iconic villains with her.During a visit to set of the film we interviewed the leader of the Skrulls, Talos, A.K.A. Ben Mendelsohn. The Australian thespian was in full green skinned, pointy eared, wrinkled chin makeup and never quite broke his humorous interpretation of the character, so we've collected some of his most outrageous and hilarious quotes to help you get to know the newest menace coming to the Marvel Cinematic Universe.
On Being a Skrull
"I'm Talos. I'm the battle commander of the Skrulls. I take it most of you know who Skrulls are? We kind of rule the shit. Most of the rest of the Marvel comic universe are punks, basically. And I guess to quote Snoop Dogg, we are the 'shiznit.' We stand above. I mean, look, we can be anyone, and we're stronger than the rest of them. That's it. Yeah, we're maligned, we're misunderstood. But, you know, we're Skrulls. We're Skrullin'. Any other questions?"
On Thanos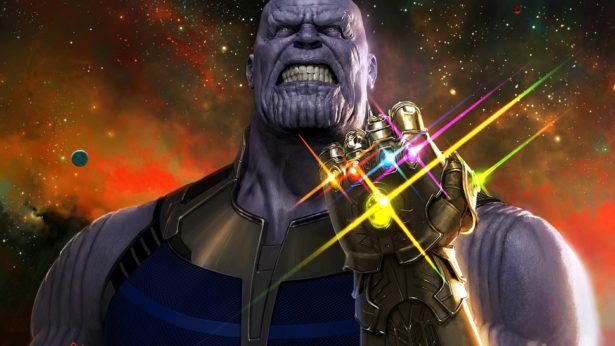 "Basically, I consider Thanos to be a punk. I mean, clearly he's looked at us Skrulls and he's been like, 'You know what, I want to look more like that.' Like that whole chin thing? Yeah, totally bit my style with the chin. He's going for the blue hues and all that. I mean, clearly he's Skrullin', there's no other word for it."
On the Kree
"Well, they're punks. I don't know what to say. The Kree are filth, and that's just all there is to it. I don't want to say… Kree, please! There's going to be some problems. What can I say? They're Kree. I mean, if they step off then that's good, then it's done. But they don't seem to want to step off, and so we be Skrullin'."
On Carol Danvers
"It's fair to say that Carol's pretty good. Let me put it another way: Captain Marvel is pretty good. You know, Carol, it's sort of like The Life of Pablo. The Life of Carol. Like which one? Which one is she gonna be? Is she going to be Carol Danvers, or is she got to be Captain Marvel? Now she's Carol Danvers, then yeah. She got some stuff that can be… I mean, you know, we're good at getting inside of people. That's my big clue."You'll get to see more of Talos when he smashes onto our screens on March 8 in Captain Marvel!
Images: Marvel, Disney