Well Ted Lasso conspiracy theorists, you had him for the briefest of seconds. But no more! A few weeks ago a hilarious theory began circulating on Reddit and Twitter that Ted Lasso character Roy Kent is actually CGI. Brett Goldstein, who plays Roy Kent and also writes for the hit Apple TV+ series, hilariously debunked the wild theory. However, during an appearance on Jimmy Kimmel Live!, he joked that for a second, the theorists had him second-guessing whether he is CGI.
When asked about the theory, Goldstein gave Kimmel a hilarious response. He said, "When I found out I was CGI, it was quite disconcerting because I've seen a lot of sci-fi films and I started to be like 'I mean maybe I am.' They'd implant memories to make me think I wasn't, right?"
He also joked that ex-girlfriends referred to him as "the Tin man" which he'd presumed they meant that he didn't show a lot of emotions. But this had him wondering if they were simply referring to the robot of it all. A tough break for emotionally-shy men everywhere. But, we feel very glad to have this matter put to bed—for good, please!!—even if this chocolate milk test Kimmel's peddling seems a little dubious. I have never seen a robot drink gin either, for what it's worth.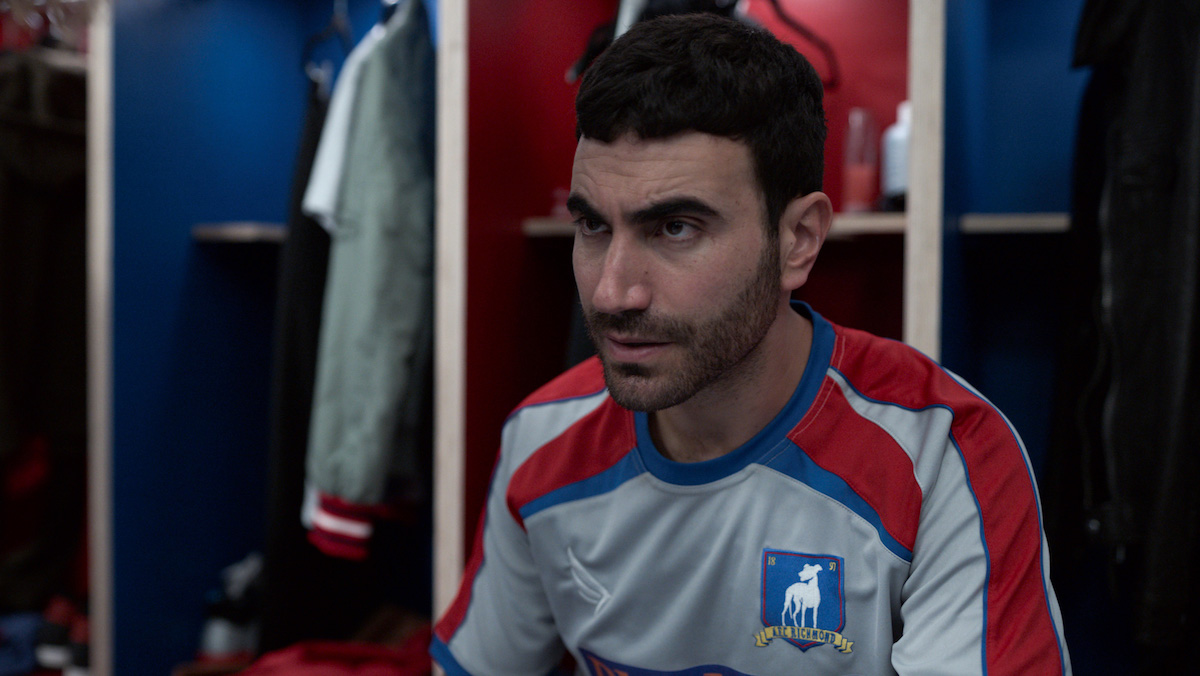 During the interview Goldstein also recounted the story of his casting as Roy Kent, which occurred after joining the writing staff. He shared that halfway through writing season one—before casting finished—he thought maybe he was the one to play Roy. Although, as someone outwardly nothing like Roy—aside for a mutual love of profanities—he figured nobody else agreed.
But he emailed over a tape of himself reading a few scenes as Roy with a caveat to never discuss it if he didn't get the part. The rest is history. And now, he may just win an Emmy. A real person and an Emmy nominee, what a feat!