Over the past year, it's never been more evident that Internet Boyfriends are fleeting, but Fictional TV Boyfriends are forever. The only downside of the Fictional TV Boyfriend, of course, is waiting to see him between seasons. (And you know, he's fictional). Case in point: the excruciating year-long hiatus between the first and the second season of the Jason Sudeikis-led comedy Ted Lasso, which is stacked with Fictional TV Boyfriends.
Thankfully, the series returns to Apple TV+ on Friday, July 23, and with it, all of your beloved Fictional TV Boyfriends. And, giving credit where it's due, Ted Lasso reigns triumphant in the Fictional TV Girlfriend department as well, thanks to the likes of Keeley (Juno Temple), Rebecca (Hannah Waddingham), and of course, the greatest bartender in all of England, Mae (Annette Badland). In anticipation of the return of Ted Lasso, and it's many Fictional TV Boyfriends, we're ranking ten of them, from the very worst to the swoon-worthy best.
Apple TV+
Rupert (played by Anthony Head)
Jeez, where to begin? He'll not only cheat on you throughout your marriage, but then he'll publicly humiliate you by flaunting his young, new girlfriend (who happens to have the same name as you!) after you've split, and he'll crash and attempt to burn your charity auction by getting Robbie Williams to cancel at the last minute. He's the one Richmond should be shouting "Wanker!" at.
Apple TV+
Jamie (played by Phil Dunster)
Sure, he's stupid hot and has a " Baby Shark"-themed chant, but he is, by very definition, an absolutely terrible boyfriend. He continually treated, arguably, the ultimate Fictional TV Girlfriend Keeley badly, including the time he brought another girl as his date to an event that she was also attending. And don't even get us started on how he treats his legendary teammate Roy, but more on him in a bit.
Apple TV+
Higgins (played by Jeremy Swift)
A devoted dad and jazz bass aficionado, Higgins, a.k.a. Leslie, is one of the founding members of the Diamond Dogs and truly a good guy at his core. But he also helped Rupert cover up his affairs from Rebecca and then helped her early scheming to try and turn Ted into an international laughing stock.
Apple TV+
Trent (played by James Lance)
Trent Crimm, The Independent.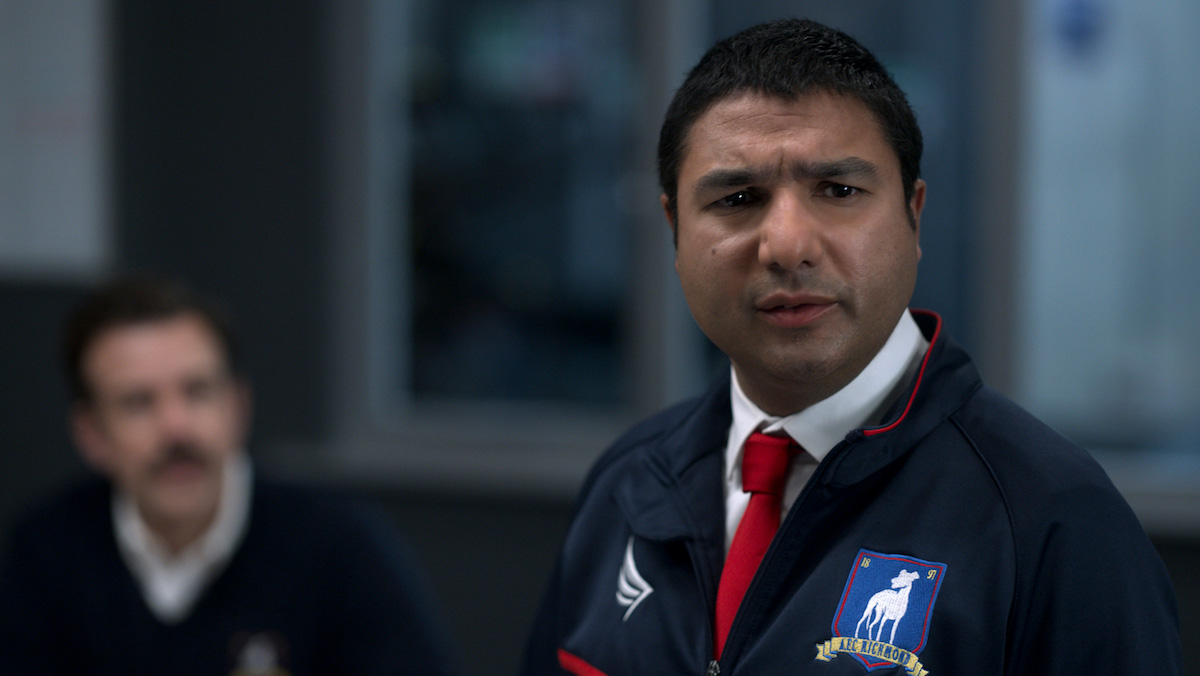 Nathan (played by Nick Mohammed)
Earning the worthy nickname "Nate the Great," he's definitely a kind and honest soul, but he also doesn't own a decent suit and his darling timidness can make way for some seriously sick burns when you least expect it.
Apple TV+
Dani (played by Cristo Fernández)
Newcomer to AFC Richmond, the handsome young player definitely has the best hair of the bunch, but let's face it, you're absolutely going to come in second place to a guy whose entire motto is "Football is life."
Apple TV+
Coach Beard (played by Brendan Hunt)
He's quietly, yet devastatingly funny, he gives good advice with his fellow Diamond Dogs, he always has your (and the team's) best interest at heart, and he'll play you in a sexually-charged game of chess, if that's what you're into.
Apple TV+
Sam (played by Toheeb Jimoh)
Like his head coach, Sam is struggling with homesickness (though his bout comes from his native Nigeria), but he's just too damn cute for that to be a deterrent from being an excellent Fictional TV Boyfriend. For a show that is basically one giant smile, no one has a better grin than the sweet Sam.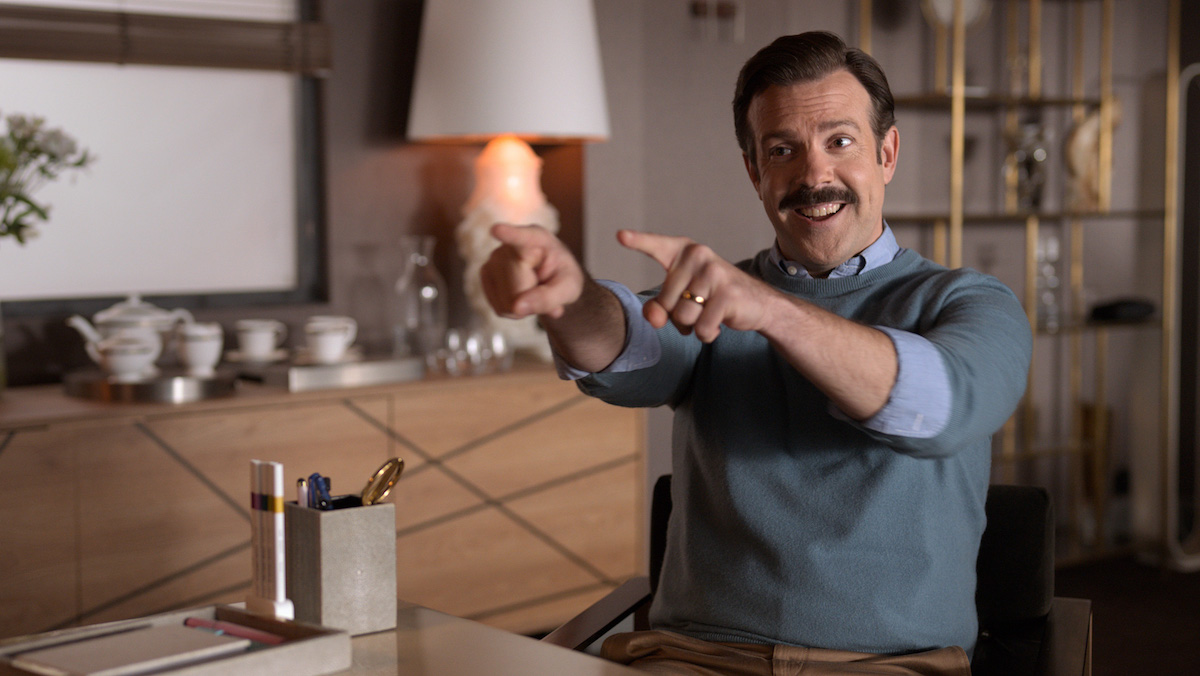 Apple TV+
Ted (played by Jason Sudeikis)
We know, we know, how can the star of the show and the premiere biscuit baker not be #1? ( It's the titular role!) But, as darn tootin' adorable as fish-out-of-water football-turned-futbol coach Ted Lasso can be, his relentless cheeriness can be a bit overwhelming (though you could take him out for very spicy Indian food, no questions asked) and he's in the middle of a heartbreaking divorce. Besides, we're rooting for him to make things work with Rebecca's friend Sassy.
Apple TV+
Roy (played by Brett Goldstein)
Pretty much the gold standard of the Fictional TV Boyfriend, Roy is tall, dark, and handsome and though he has a gruff exterior, he's actually a total softie on the inside. Not only is he a total romantic with Keeley (once she wisens up and leaves Jamie for good), but he sticks up for the little guy (in this case, Nate) and he's bedtime story-reading, classroom-visiting uncle to his adorable niece Phoebe. He's so good, in fact, we might have to change the word from boyfriend to Royfriend.