There's a lot of serious and sad stuff in Stranger Things 4, but this blooper reel is a fun peek behind the scenes. And if you thought Joseph Quinn couldn't get even more charismatic as fan-favorite Eddie, you're both wrong and in for a treat. The video, which was released during Netflix's TUDUM event, also includes a compilation of Steve and Robin saying "boobies" a bunch of times. Sadly there is no montage of that make-out scene between Joyce and Hopper, but Jopper fans at least get one more steamy kiss. And, of course, Jamie Campbell Bower breaking character and laughing as Vecna is hilarious to see.
There's something special about blooper reels from serious and scary TV shows. For Stranger Things, that includes close-ups of Millie Bobby Brown getting to goof around as Eleven, something rarely called for in the script. And there's also people on set who randomly jump out to scare the actors. Perhaps that adds a spark of authenticity to tense moments, though obviously those clips are only good for the blooper reel.
Other dark shows that share bloopers include The Boys and The Witcher. And it is fun to see actors break character and blow off some steam between (and during) takes. It's also interesting to hear people's real voices and remember that some of them are doing accents on the show.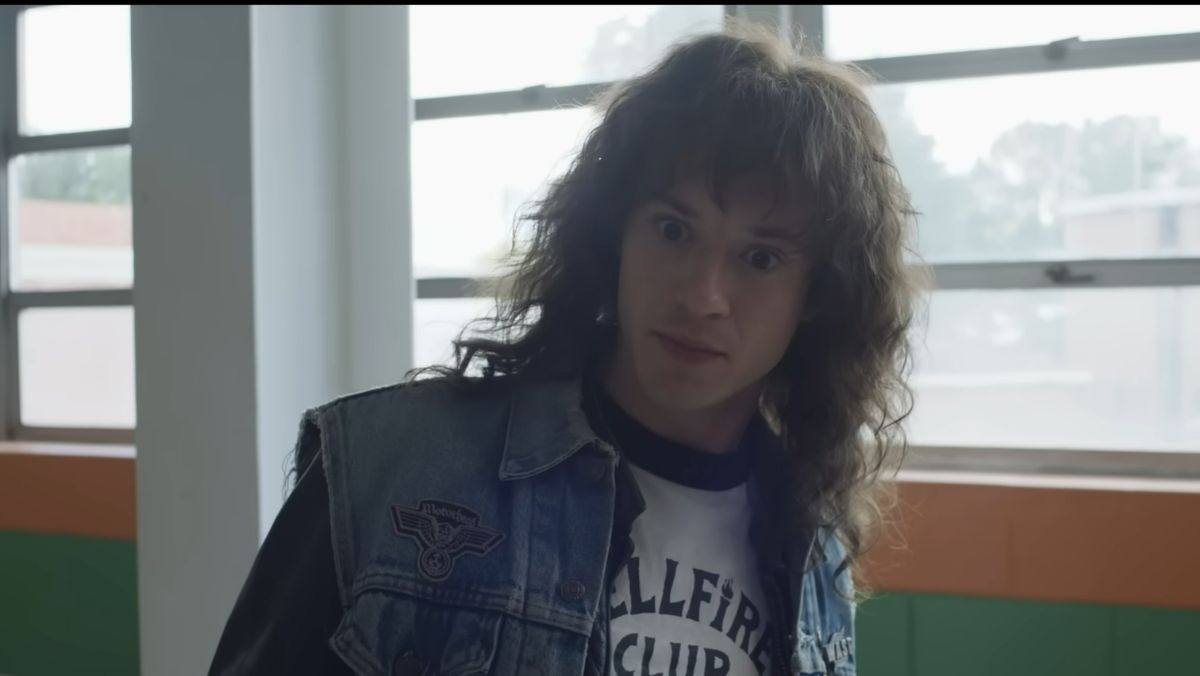 This Stranger Things blooper reel also serves as a reminder that there are so many characters on the show now. Everyone got at least one silly clip in the video and we're sure there's many that didn't make the cut. Here's hoping for an even longer gag reel at some point.
Melissa is Nerdist's science & technology staff writer. She also moderates "science of" panels at conventions and co-hosts Star Warsologies, a podcast about science and Star Wars. Follow her on Twitter @melissatruth.