It's Stephen King's world, we're just living in it. Since the late '70s, the horror author's sense of detail, human drama, and macabre chills have made him a bestseller and his work the basis roughly nine million feature film adaptations. With 2019 set to give us a new version of Pet Sematary, the much-anticipated IT: Chapter Two, and Doctor Sleep, the film based on the sequel novel to The Shining, it's all King, all the time.
But since there are so many Stephen King films, watching them all can be a tough proposition. Luckily, quite a lot of them are streaming right now for you to plan a marathon, or space them out in between big screen outings. Here's every Stephen King movie you can stream right now.
NETFLIX
Netflix has the fewest King adaptations of any of the major streaming platforms by far, but it has a couple of truly excellent ones…and another one.
The Mist (2007)
Certainly the best King adaptation of the past 20 years and in contention for best ever, Frank Darabont's atmospheric tale of cosmic monsters and small town paranoia is still engaging and effective over a decade later. Thomas Jane, Andre Braugher, Toby Jones, and the terrifying Marcia Gay Harden lead an all-star cast, but the real star here is that ending! Brutal.
Gerald's Game (2017)
A passion project for The Haunting of Hill House's Mike Flanagan, King's "unfilmable" novel—about a wife slowly going insane and in danger of starving after a misguided night of kinky roleplay leaves her handcuffed to a bed—makes for a damn tense movie. Carla Gugino is absolutely superb.
1922 (2017)
A lesser King adaptation, this other Netflix original finds Thomas Jane as a humble farmer in the dustbowl plotting to kill his wife for her money. It's fine.
HULU
Hulu has the fascinating King series Castle Rock, but it's got a fair amount of classic movies to watch as well.
The Shining (1980), beginning April 1
Not the very first King adaptation, but maybe the most famous (and infamous) of the early batch. Stanley Kubrick's loose adaptation of King's novel was at the time derided for overacting and hated by the author. It has, however, become roundly hailed as one of the scariest movies ever made. Even if "Redrum" makes no sense in the context of the movie.
The Dead Zone (1983)
David Cronenberg got his shot at adapting a King novel with this chilly and highly eerie take on the story of a coma patient (Christopher Walken) who wakes up after 10 years to find he can see bad stuff in the future when he shakes people's hands. Martin Sheen is really upsetting in the movie, too.
Children of the Corn (1984)
This is one of the sillier entries of the period, but I still have a lot of love for the kind of goofy tale of a pair of yuppies whose car breaks down in corn country and who find a town overrun by murderous children controlled by a Lovecraftian old one. Try to watch this and not shout "Outlander!" for the next hundred years.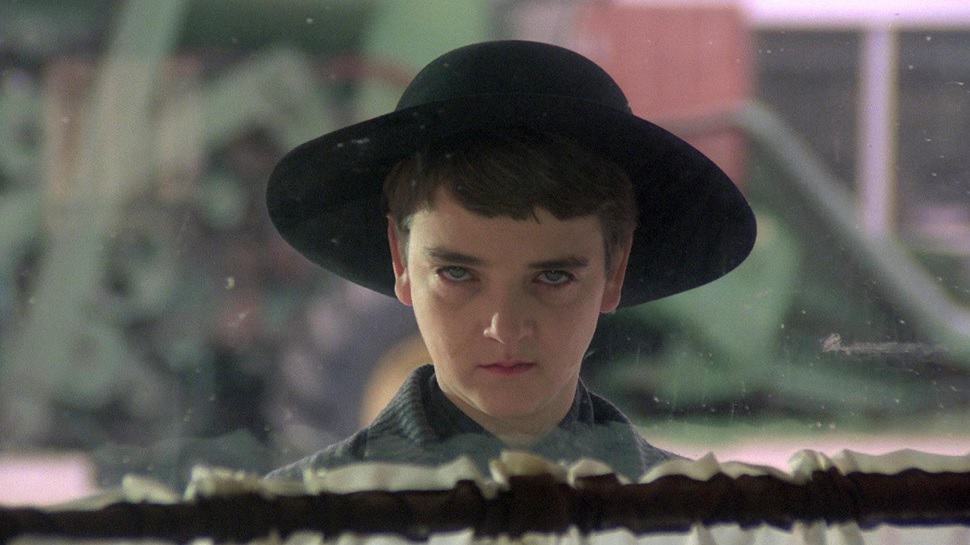 Silver Bullet (1985)
The very first King book I read was Cycle of the Werewolf, an atypical, illustrated novella about monthly werewolf attacks. The movie isn't quite as indelible as the book, but you get Corey Haim and his uncle Gary Busey fighting a werewolf, and it's a lot of fun.
Graveyard Shift (1990)
Once you get to the '90s, the adaptations become…less than great. Case in point, Graveyard Shift, based on a short story about a mine full of killer rats and a giant bat monster. The end.
Sometimes They Come Back (1991)
An alternate title for the movie could be "Childhood Bullies from Beyond the Grave." This TV movie starred Tim Matheson as a man who returns to his hometown and gets harassed by the bullies who died when he was a kid.
Thinner (1996)
A thoughtless obese man crosses a gypsy who curses him to lose weight…forever. It's a weird one.
AMAZON PRIME
Prime has a number of the same options Hulu has, including Silver Bullet and The Dead Zone, but has a few choice entries all its own.
Cujo (1983)
One of the best films in the early King canon, this one finds Dee Wallace and her son trapped in a broken down, hot-ass car in the summer heat while a giant, rabid St. Bernard tries to get in and tear them limb from limb. It's such a simple premise done exceedingly well.
The Running Man (1986)
I'm gonna count this one, even though the novel in question is written by King's pseudonym Richard Bachman. This is a big ol' sci-fi/action flick starring Arnold Schwarzenegger as a mercenary who has to compete in a deadly televised footrace. It's silly, it's ridiculously violent, it's got Richard Dawson as an evil TV game show host; what more do you need?!?! (Sidebar: my head canon is that while this is happening in Los Angeles, RoboCop is happening in Detroit.)
Pet Sematary (1989)
Mary Lambert's original Pet Sematary is still considered only of the most affecting King films, and one that is both closer to the novel and further away from it than the 2019 version. Tiny toddler zombie Gage Creed is a hella upsetting, even 30 years later.
Carrie (2002)
No, not the good version of Carrie. This TV movie from the early aughts is a blander retread of the Brian de Palma original, but it does have a quite good performance by Patricia Clarkson as Carrie's controlling, bible-beating mother Margaret.
SHUDDER
Shudder is one of the best boutique streaming services on the market and has a beautiful, bloody curated roster of horror films of all types. Unfortunately it doesn't have much in the way of Stephen King movies, but it does have a couple you might want to check out.
Creepshow 2 (1986)
While not as comic-bookily great as the 1982 original, the sequel to Creepshow gives us three really scary stories. the last of which, "The Hitchhiker," stands as one of the best segments to an anthology horror film ever. "Thanks for the ride, lady."
Unearthed and Untold: The Path to Pet Sematary (2017)
A very well done talking-head documentary about the making of Mary Lambert's Pet Sematary. It's got interviews with just about everybody.
And there you have it! All the Stephen King movies streaming right this second. Check back periodically to see what's new!
Images: Paramount, Warner Bros, Netflix
Kyle Anderson is the Associate Editor for Nerdist. You can find his film and TV reviews here. Follow him on Twitter!