Stephen King is one of the most well-known writers on the planet. There aren't many people who haven't seen or at least heard of classics like IT, Carrie, and The Shining. So, it's no surprise that rising filmmakers borrow inspiration from him to create material. In fact, King encourages this with "Dollar Baby," an initiative where he lists his works that haven't been made for TV nor film yet. Budding creatives can fill out a form, pay a dollar, and get a chance to turn his words into live-action. The program is so successful that there's Stephen King Rules Dollar Baby Film Festival, a free virtual event where attendees can see these short films.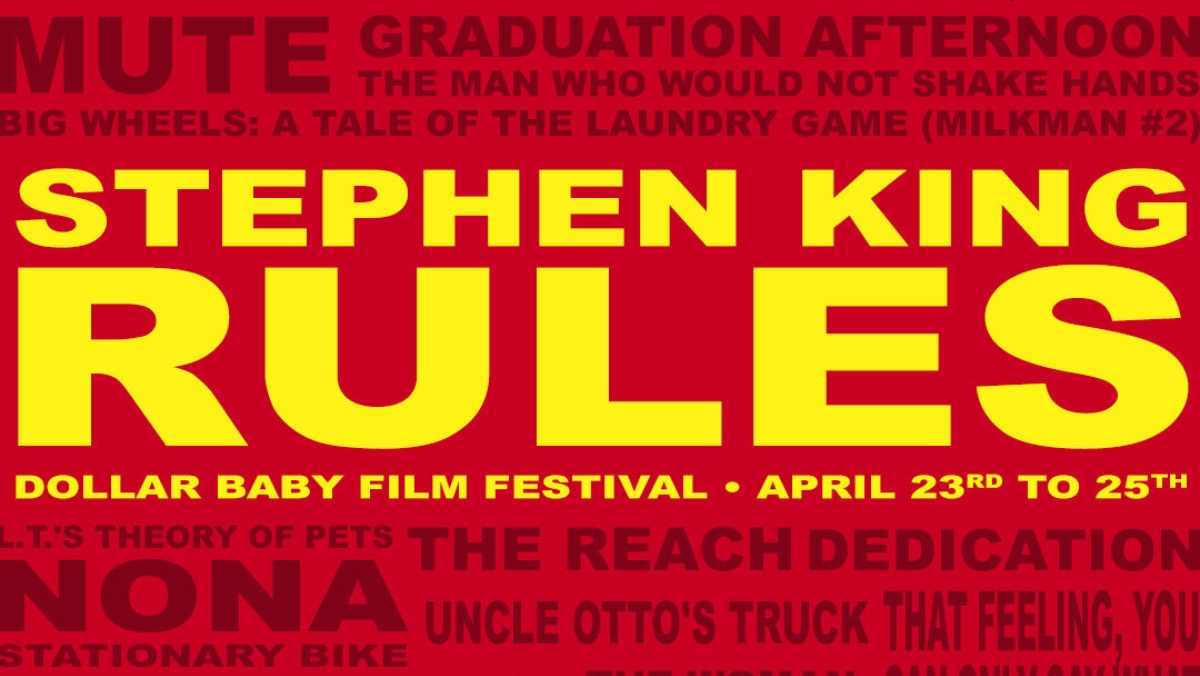 Baker Street Cinema
According to Mashable, the event will run from April 23 to 25 and show 25 adaptations in total, with some of them debuting for the first time. King fans will see short stories like Popsy, My Pretty Pony, The Passenger, Garrish, and more. There will also be Q&A after each film with the filmmakers. Barker Street Cinema is hosting the festival, which is interesting because one of its partners is himself a Dollar Baby alum. James Douglas brought King's The Doctor's Case to life, winning awards at several festivals. The full schedule can be found below.
Hey boils & ghouls! Here is our official schedule! You can view these films from anywhere in the world for FREE! A massive thank you to @StephenKing for allowing us to put on the event, to the publications for spreading the word, & to our kick-ass followers! #StephenKingRules pic.twitter.com/BaU1Hfh4ZL

— StephenKingRules (@StephenKingRlz) April 8, 2021
Anyone who wants to pop in for the fun can head to Vimeo or YouTube to watch. And, of course, there will be Twitter commentary from the Stephen King Rules Dollar Baby Film Festival's official account. It sounds like a really awesome event to give rising creatives some shine. Stephen King could easily decide to not help any up-and-coming person, much less allow them to use his works for their films. But, he's doing that and it shows his love and heart for creativity and horror. Tune in and experience King's work in a new way.