With the promise of jaw-dropping reveals about Star Wars: Episode IX, The Mandalorian, and beyond, we expect this year's Star Wars Celebration to be one that will be long remembered. And once you see just some of our picks for the exclusive merchandise that will be on hand during the April convention, we don't blame you if you start looking for a fast ship to get to Chicago in less than twelve parsecs.
Star Wars Celebration is a galactic gathering that brings together Star Wars fans from all over the world. Many of the franchise's brightest stars make an appearance at packed panels. As if that wasn't enough, the convention also boasts exclusive merchandise you won't find anywhere else.
This shiny bomber jacket celebrates the 20th anniversary of The Phantom Menace in style. Emblazoned with Darth Maul's unmistakable visage, when you wear this sleek jacket, at last you will reveal yourself to the Jedi. ($82)
Star Wars is for everyone. ($29)
Po-Zu makes incredible licensed Star Wars shoes from replicas of Jedi boots to stylish sneakers. You can only find this black pair honoring Poe Dameron and the X-wing pilots of the Resistance at Celebration. ($65)
Star Wars Rebels introduced some of our favorite new creatures to a galaxy far, far away, including this Loth-Wolf. This version is much more snuggly and comes in both grey and white. ($30)
Speaking of our favorite creatures, the gorg from Star Wars Resistance is another personality-packed plushie you can only find at Celebration. This one is a puppet! ($25)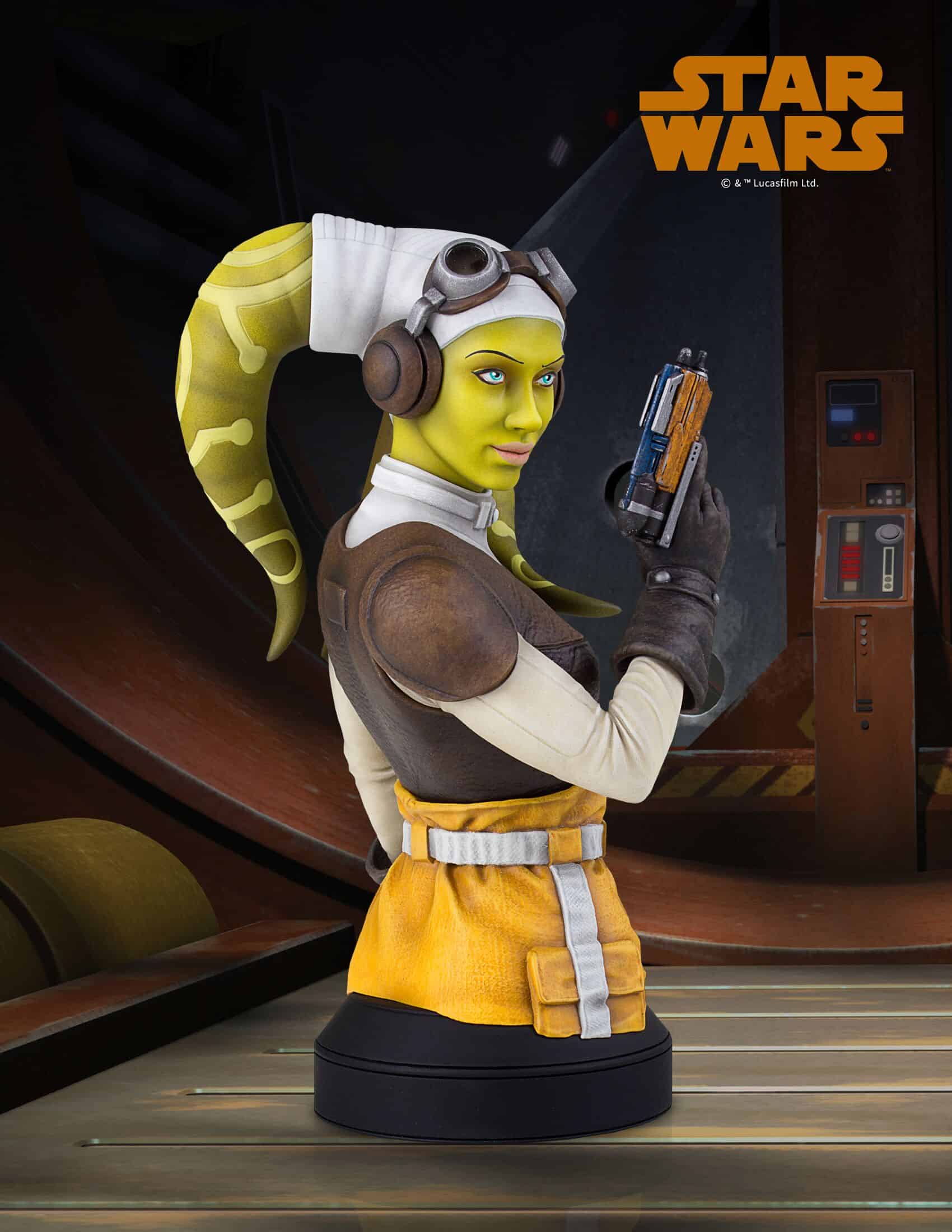 We've already told you about the new Hera Syndulla bust from Gentle Giant, but it's so nice, we're telling you twice. The detail on this resin bust, as well as the spidery Darth Maul exclusive, is simply jaw-dropping. ($125, Photo: Diamond Select Toys)
This striking LEGO Darth Vader Bust may be a Celebration exclusive, but lucky Target RedCard holders can also get their black-gloved hands on the rare 327 piece set later in April. ($39.99, Photo: LEGO)
A pre-Phantom Menace story of Obi-Wan Kenobi and Qui-Gon Jinn by Claudia Gray? We need this one. Always two there are, so in addition to this Celebration exclusive cover of Master & Apprentice, Del Rey Books is also offering a special enamel pin at their booth. ($40, Image: Del Rey Books)
2019 also marks the 20th anniversary of The Phantom Menace, and Hasbro is celebrating with the release of two special figures only at Celebration. Black Series Obi-Wan Kenobi and Black Series Darth Maul combine the painted craftsmanship you expect from the series with the old school Episode I card backing. ($24.99, Image: Hasbro)
And in the area of silly Darth Maul products, Hallmark will have this clever salt and pepper shaker for $25.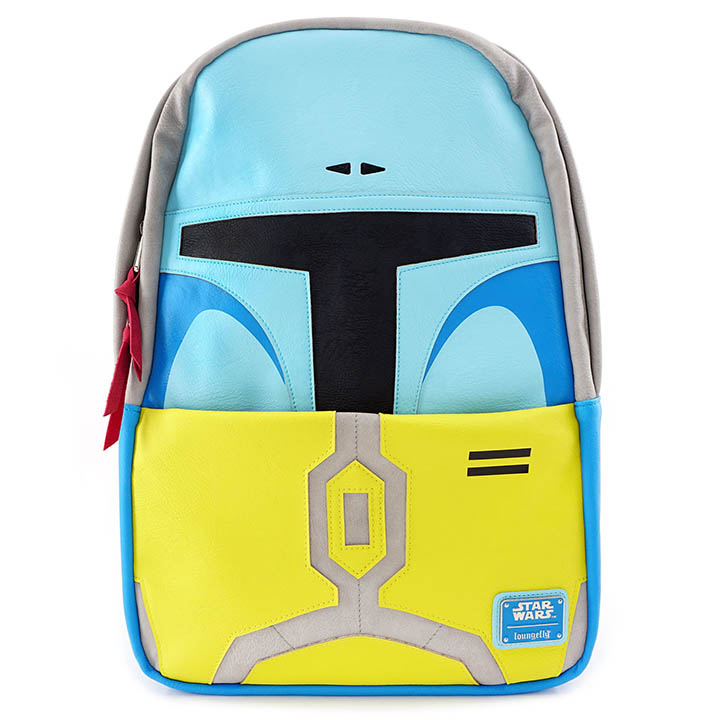 If you're one of the lucky (?) few to have see the Star Wars Holiday Special, you know that's where Boba Fett made his first appearance. This exclusive bag from Loungefly honors his debut in that 40-year-old special with the bright colors of the classic animation. ($70, Photo: Loungefly)
Here's someone who rarely gets their own merch, much less an exclusive! This Aunt Beru mug is cool-colored and literally made to hold Tatooine's favorite cool treat, blue milk. ($10, Photo: Seven20)
If you're a fan of Doctor Aphra and her murder bots, make a beeline for the Bluefin Brands booth at Celebration for a 0-0-0 (Triple-Zero) character model kit. (Image: Bluefin Brands)
Jabba the Hutt Chia pet? Sure. Neca has your back. It's $45 for a limited edition of 500.
Hasbro, Funko, and LEGO are offering an advance lotto to secure your chances to pick up an exclusive at the show. Keep an eye on the official Star Wars Celebration website for more details.
Funko, Hasbro and Lego will be utilizing an advance lottery in order to provide more fans the opportunity to purchase exclusive items from their booths. The lottery will be available starting tomorrow, March 27. Read more: https://t.co/RtCmYB3v6t #StarWars #StarWarsCelebration pic.twitter.com/SK9Zu4zFKP

— StarWars Celebration (@SW_Celebration) March 26, 2019
Are you heading to Chicago for Celebration? Share your photos with us on social media!
Featured Image: Kotobukiya / Lucasfilm