Star Wars Celebration in Chicago will soon be here, and whether you're a follower of the ways of the Jedi or an acolyte of the Sith, there will be tons of cool new merchandise for fans to purchase featuring both the good guys and the bad guys of the galaxy.
Among them are these just-announced exclusive statues and busts from Gentle Giant, featuring characters from both The Clone Wars and the gone-but-not-forgotten Rebels animated series!
First appearing in The Phantom Menace, Darth Maul is one of the coolest looking villains ever put on screen, and he was made even cooler when he was brought back from the grave as a cyborg with a burning hatred for a certain Obi-Wan Kenobi on Clone Wars. And Star Wars Rebels made an icon of the Ghost's skipper, Hera Syndulla, a heroine we (hopefully) have not seen the last of in the Star Wars galaxy.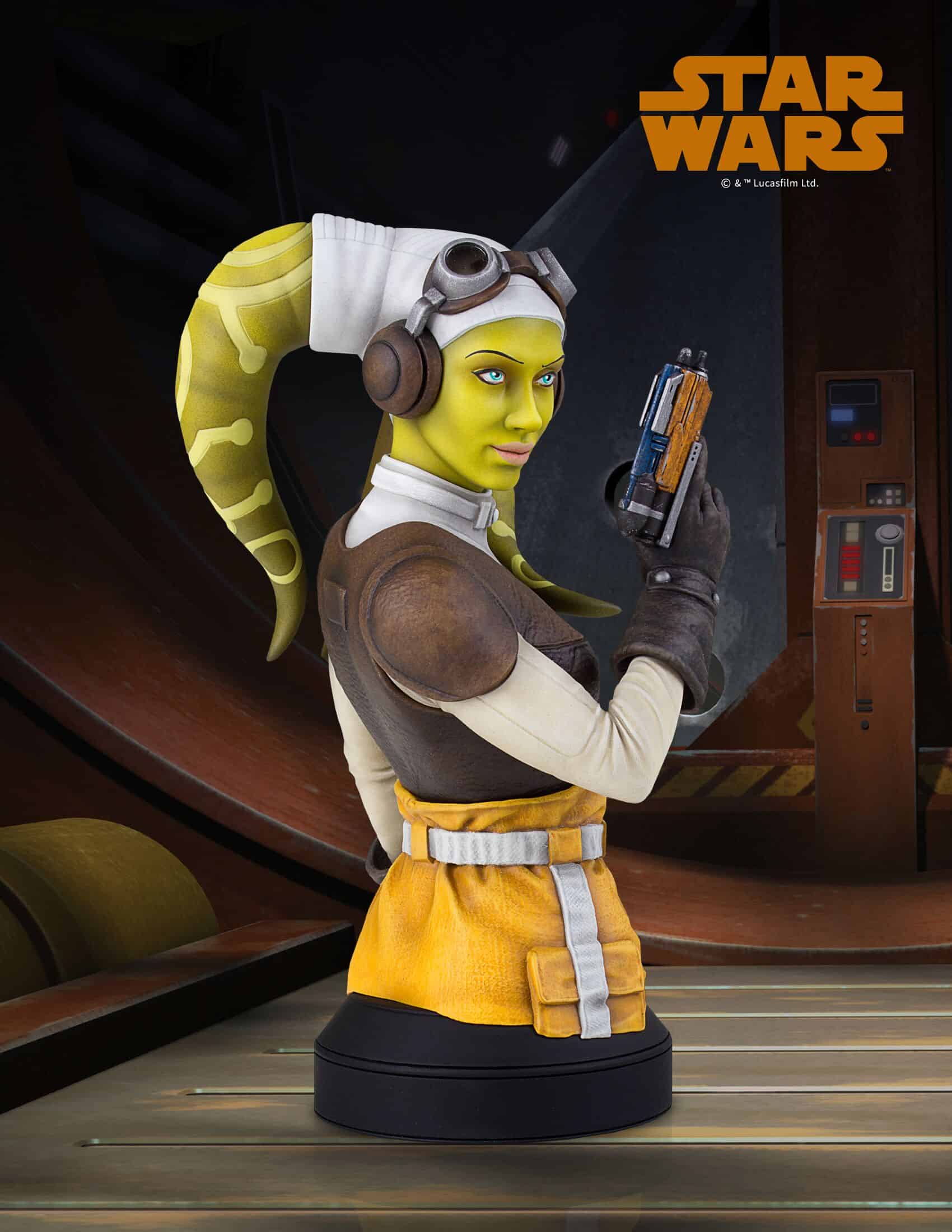 The captain and heart of the Ghost crew, Hera Syndulla was a gifted pilot and leader. While Hera was a strong commander – and especially adept at dogfighting with TIE fighters – she was also warm and nurturing. The Twi'lek could bring out the best in her team, which consisted of very different personalities, making them believe in themselves, each other, and their struggle against the Empire. Hera will be made available as a 1:6 scale resin bust, for a price of $120.00.
A deadly, agile Sith Lord trained by the evil Darth Sidious, Darth Maul was a formidable warrior and scheming mastermind. He wielded an intimidating double-bladed lightsaber and fought with a menacing ferocity. Though he fell in battle against Obi-Wan Kenobi, the Zabrak from Dathomir would prove to be much harder to destroy than originally believed. Darth Maul will be depicted with his Force-constructed spider legs in a 1:8 scale Collector's Gallery statue, available for $200.00.
You can check out more images of these cool new exclusives below:
Images: Gentle Giant / Lucasfilm