The beginning of March saw the opening of the Spirited Away stage adaptation. This take on Hayao Miyazaki's beloved 2001 Studio Ghibli film reimagined the story for theatre with stunning puppets. To be exact, 50 puppets. Toby Olié designed the lively creations to accompany the 32 performers bringing iconic scenes from the film to the stage. The show started at the Imperial Theater in Tokyo, but now, the Spirited Away stage adaptation will move on to tour four additional cities. And along with the news about the tour, Toho Co., Ltd. has shared some new images. We can't get over how gorgeous this show looks.
Look at how extra terrifying Yubaba appears as a giant puppet!
The story centers on Chihiro. She's moving with her parents to their new home when her father takes a shortcut. They end up near a seemingly abandoned amusement park, and after they go exploring, Chihiro's parents turn into pigs and the young girl ends up alone in a world of spirits. Kanna Hashimoto and Mone Kamishiraishi portray Chihiro in the play. Mari Natsuki, who voiced Yubaba in the film, reprises her role in the Spirited Away stage adaptation. Romi Park also plays the witch.
A number of images from the show look unbelievably true to the movie. Whether it's Chihiro sitting by No-Face, Kamaji talking to Chihiro, or the girl alongside the steadfast Haku. They even have small puppets for Boh and Yu-Bird. Seeing this brought to life would be a treat.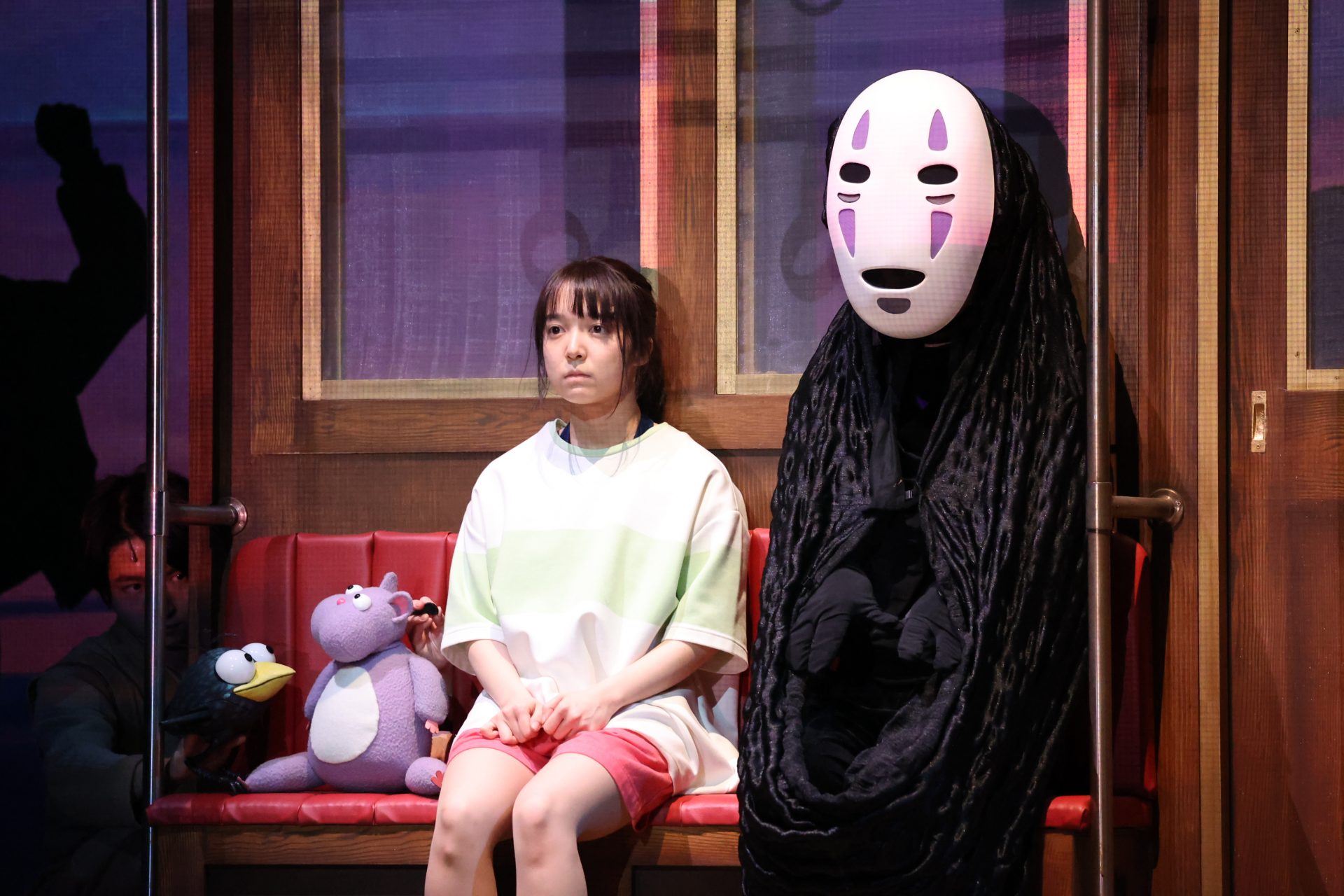 The Spirited Away stage adaptation will tour in the below locations on the following dates:
April 13-24, 2022 at Umeda Arts Theater (Osaka)
May 1-28, 2022 at Hakataza Theater (Fukuoka)
June 6-12, 2022 at Sapporo Cultural Arts Theater hitaru (Sapporo)
June 22-July 4, 2022 at Misonoza Theater (Nagoya)
Here's hoping it continues to tour so we can try to see it.
Amy Ratcliffe is the Managing Editor for Nerdist and the author of A Kid's Guide to Fandom, available now. Follow her on Twitter and Instagram.