Who among us hasn't dreamed of getting spirited away into the gorgeous world of Spirited Away? Hayao Miyazaki's masterpiece ranks as one of Studio Ghibli's most beloved and well-known films. The beautiful scenery. And the resonant story. Not to mention the lilting music. Any way you slice it, Spirited Away offers an aesthetic dream. And now, you can wrap yourself up in that fantasy. Luxury fashion brand Loewe has created a capsule collection centering the movie. Spirited Away designer bags, shirts, sweaters, hats, the collection has it all. In short, Spirited Away high fashion has arrived. But, of course, nothing good in life comes easy.
Loewe shares, "Spirited Away's iconic motifs take on tactile forms, handcrafted by LOEWE artisans using signature techniques including intarsia and embroidery." The collection, the brand's website adds "fuses exquisite craft with kaleidoscopic fantasy." And it certainly does this to perfection.
If we had to share our favorite items, it would take as long as it may have taken Chihiro to clean the River Spirit without aid. Every piece in the collection hits exactly right. And each item captures the essence of the movie with ease. Loewe offers a tasteful, elegant, and, at times, downright adorable collection of Spirited Away fashion. But here are some pieces from the collection we especially love.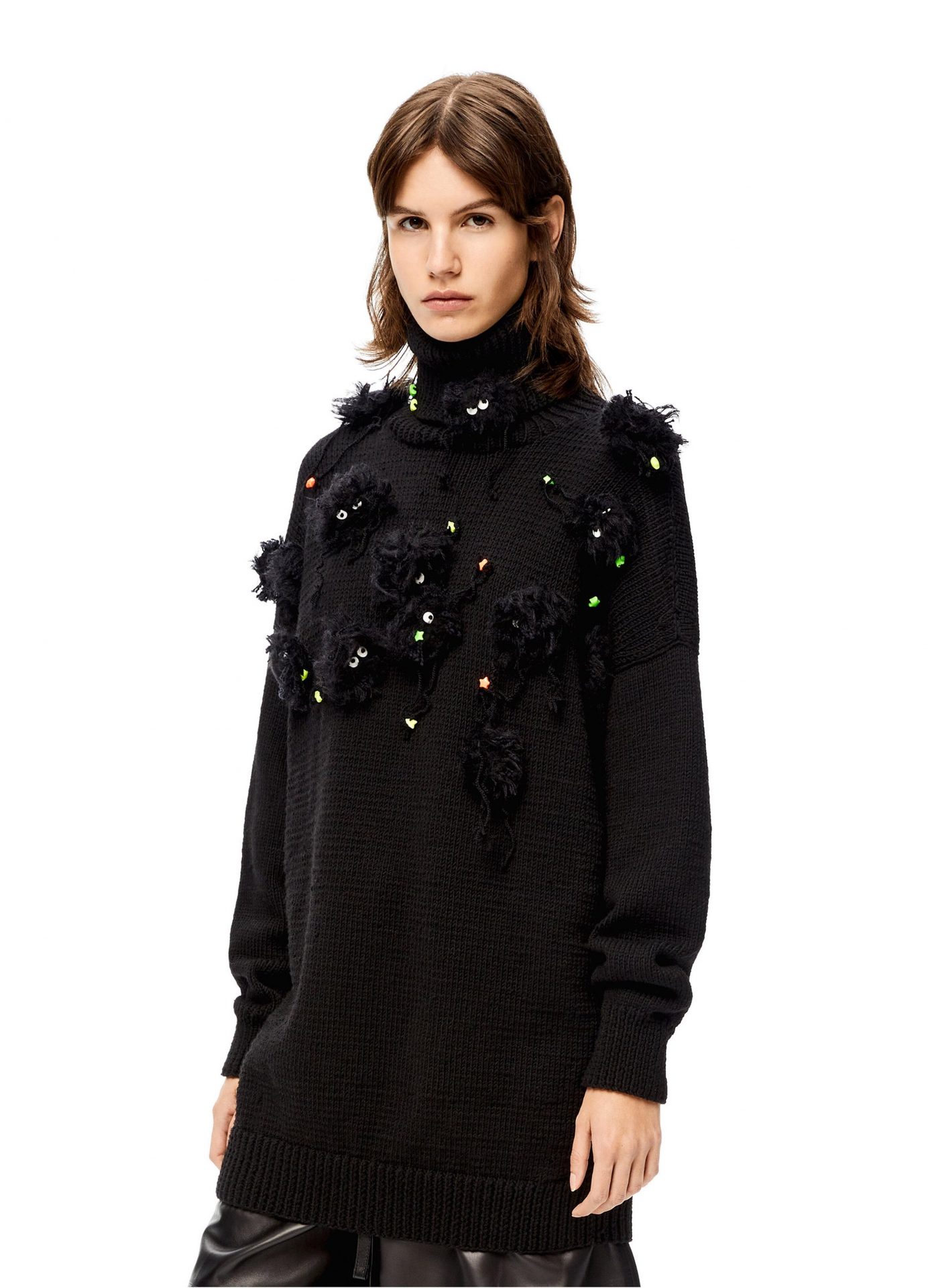 Most of all, we love the attention to detail. Basically, every one of Spirited Away's excellent cast of characters gets represented in a product. From the heart-warming duo of Yu-Bird and Bô mouse to the enigmatic Kaonashi (or No-Face), the gang is all here. Of course, the much-loved soot sprites, the Susuwatari, appear in many incarnations.
But of course, to unlock this much beauty, and this much taste, one needs to hand over this much money. Don't say we didn't warn you. Because we did. Still, for those Spirited Away lovers who have a birthday coming up. Or just want to indulge their fandom in something fabulous. This Spirited Away fashion line could just scratch an itch. And if so, we say, go ahead, get carried away by the spirits.