In a new trailer recap from PlayStation, creative director Brian Horton and senior animator James Ham spilled fresh details on the upcoming Spider-Man: Miles Morales. They discussed the setting and how expansive the story will reach.
"It's now wintertime, about a year after the events of the first game," Horton explained in the blog post. "Marvel's New York is covered in snow, and just before Christmas break, a war between an energy corporation and a high-tech criminal army has broken out. Miles's new home in Harlem is at the heart of the battle."
Insomniac compares the game's length and scope to that of Uncharted: The Lost Legacy. Critics like Vice's Gita Jackson have often expressed frustration with Black protagonists and other marginalized identities being relegated to these kinds of non-mainline sequels and spinoffs. And the reason for that is that so few big-budget video games star characters like Miles Morales.
"I feel like Miles is very important because representation does matter," Ham said in the accompanying video (above). "And it's not just about him being a Black superhero; it's about him being a superhero that happens to be Black. So watching the fan reactions was amazing, and seeing everyone's face process the moment where you see his hands, and they're like: 'What game is this?' And then the moment of, 'Oh, that's Spider-Man. Wait. Oh, it's Miles!' And you see their faces light up. That inspires us."
Development on Miles Morales commenced right around the time of the 2018 Spider-Man's release. The team hopes to deliver "a full story arc" for the beloved character, first introduced in 2011 by Marvel creators Brian Michael Bendis and Sara Pichelli.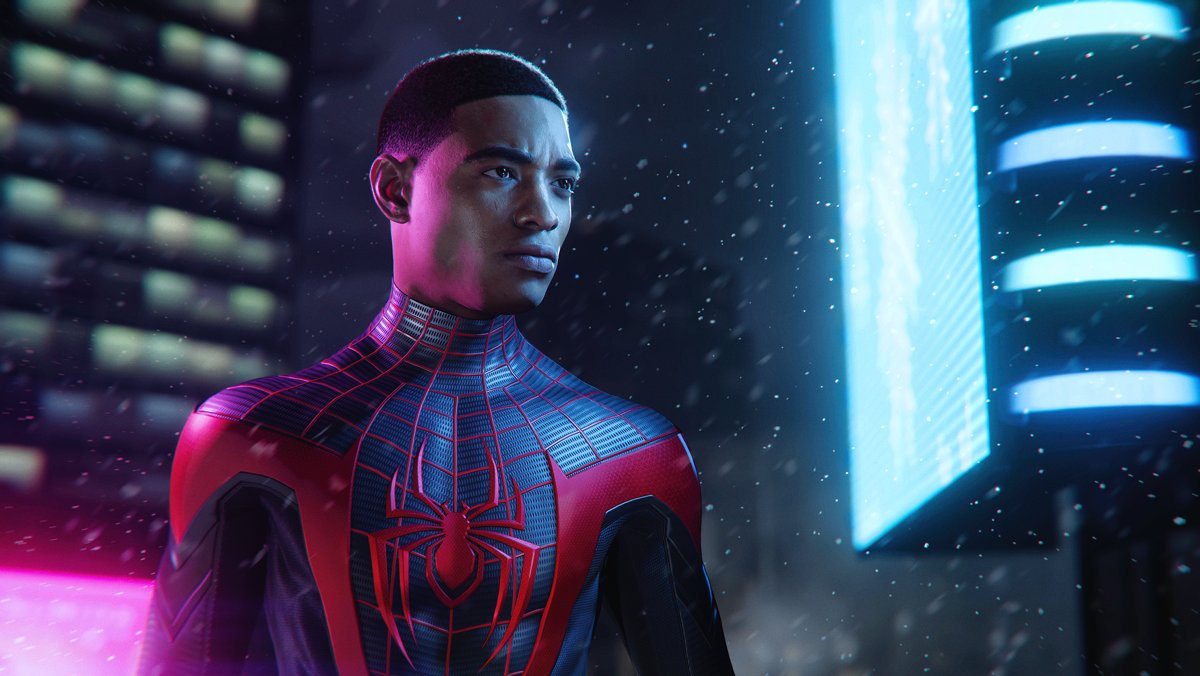 Insomniac Games
"We knew that Miles's origin story as a Spider-Man was something that needed its own game," Horton wrote. "Miles's multicultural background reflects a more modern, diverse world, and we wanted to give players a new story, with new set pieces, fresh villains, and unique quests across Marvel's New York City. This had to be a can't-miss next adventure in the Marvel's Spider-Man universe."
Horton teased that there's still plenty more to come in future Spider-Man titles, picking up where Peter Parker left off in the acclaimed 2018 game. But this is Miles's story. "[He's] a critical part of our Spider-Man universe, and you won't want to miss what happens."
Spider-Man: Miles Morales is slated to launch alongside the PlayStation 5 in late 2020.
Featured Image: Insomniac Games