The last time we saw the Darkling, a.k.a. General Kirigan, he was in the Shadow Fold and definitely not dead. Alina Starkov didn't know that, though. But she's about to find out. The first trailer for Shadow and Bone season two shows that the Darkling is back. He's ready to terrorize Ravka and he's not alone. He's created an army of shadow monsters. His powerful rise means Alina has to strengthen her relatively new powers. She'll need all the help she can get to defeat him and tear down the Shadow Fold. She has allies at her back, but the Shadow and Bone season two trailer shows it will be anything but easy.
To increase her power, Alina must acquire more amplifiers. Baghra mentions them in the trailer, and we see Alina point them out in a book. Alina ended up with Morozova's collar at the end of season one. She must find the Sea Whip's Fetter and the Firebird to match the Darkling. But what will it cost?
The Shadow and Bone season two synopsis spells out danger:
Alina Starkov is on the run. A beacon of hope to some and a suspected traitor to others, she's determined to bring down the Shadow Fold and save Ravka from ruin. But General Kirigan has returned to finish what he started. Backed by a terrifying new army of seemingly indestructible shadow monsters and fearsome new Grisha recruits, Kirigan is more dangerous than ever. To stand a fighting chance against him, Alina and Mal rally their own powerful new allies and begin a continent-spanning journey to find two mythical creatures that will amplify her powers. Back in Ketterdam, the Crows must forge new alliances as they contend with old rivals and even older grudges that threaten not only their place in the Barrel, but their very lives. When a chance at a deadly heist comes their way, the Crows will once again find themselves on a collision course with the legendary Sun Summoner. Based on Leigh Bardugo's worldwide bestselling Grishaverse novels, SHADOW AND BONE returns for a second season of new friendships, new romance, bigger battles, epic adventures — and a shocking family secret that could shatter everything.
Click To View Gallery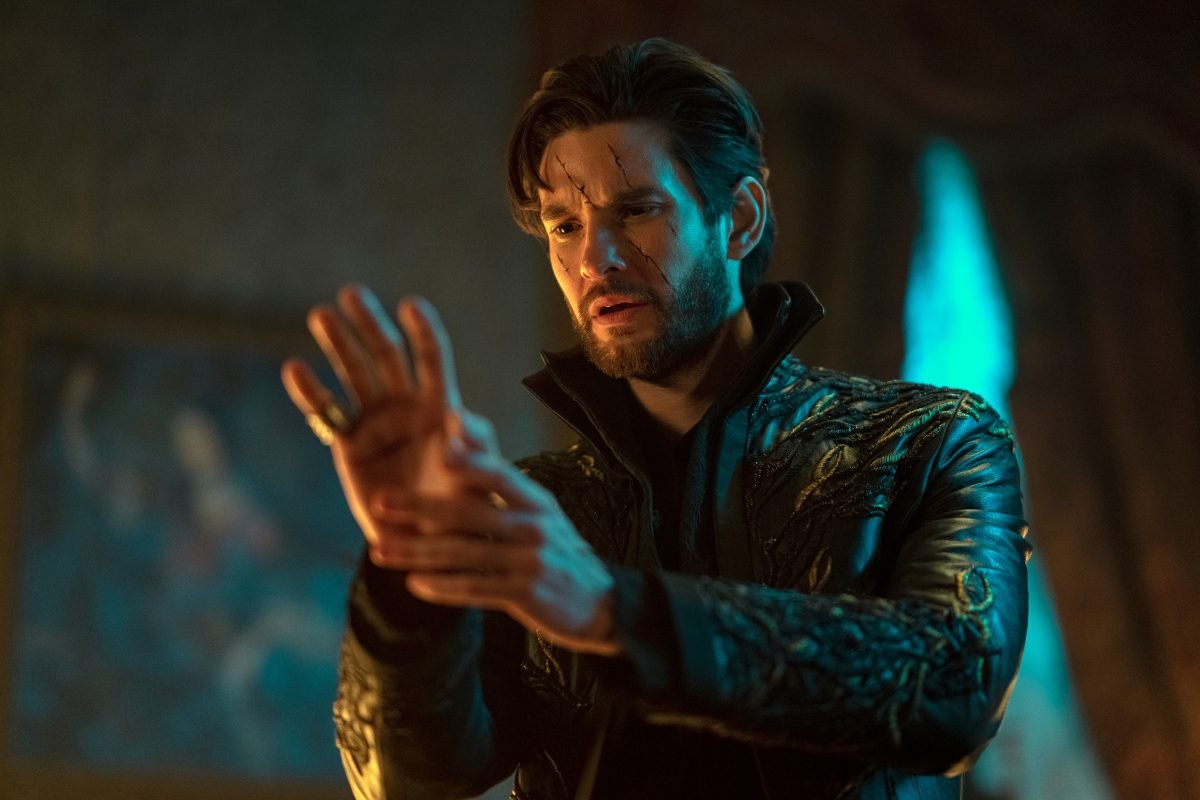 The story of the Crows continues to cross paths with Alina and Mal's in Shadow and Bone season two. Netflix is melding the worlds of Leigh Bardugo's Shadow and Bone and Six of Crows together in fresh ways. And since showrunner Eric Heisserer has said they're not bringing the Ice Court job from the Six of Crows duology into the Netflix series just yet, but we wonder if the heist will be connected to an amplifier.
Shadow and Bone season two arrives on Netflix on March 16.