Taking on a franchise like Scream is no easy feat. But for Radio Silence—Scream (2022) co-directors Matt Bettinelli-Olpin and Tyler Gillett and producer Chad Villella—it was a chance to become a part of the series that shaped them as horror fans. "To be honest [Scream] was pretty much everything," Villella told Nerdist during our Scream interview. "It's my all-time favorite franchise. I love everything Wes Craven did and what Kevin Williamson created in terms of character and story." That comes slashing through in Scream (2022), the fifth entry in the massive horror franchise.
While the film continues the story of the first four films, it's the first entry into the series without original director and horror icon Wes Craven, who passed away in 2015. As Gillett explained, Craven has been shaping their career and tastes long before they ever became a part of the Scream universe. "I think we certainly vocalized it in the past, that Wes has always been a huge influence on us," the co-director said. "He's been a huge part of us finding our own voice. We've always referenced Wes' movies when trying to sell ours. Scream was one we referenced all the time when we were getting Ready or Not made."
For Gillett, taking on Scream represents an unexpectedly appropriate full circle moment. "So now to be in the position to make a movie in the specific lineage of that franchise, using the tools that we feel were honed as fans watching Wes' work and studying his process, it's been one of the most amazing meta moments any of us could ever imagine in our lives."
There's something inherently cyclical to the journey too. The original Scream played a large part in helping the team to make Ready or Not. And the experience of making Ready or Not was invaluable when it came to making Scream (2022). "I think one of the things we learned in that process that helped us a lot when we were stepping in to make the new Scream was to really just trust and focus on the characters," Bettinelli-Olpin said. "Allow yourself, the movie, and the audience time to meet the characters. To fall in love with the characters, to really fill them out."
It brings back another thing that Bettinelli-Olpin adores about the original Scream. "The reason we love that movie 25 years later, a lot of that has to do with the fact that there's such a great friend group and all those characters are so specific."
That focus is something that feels laser sharp in the new Scream, especially in terms of one particular standout character: Mindy Meeks-Martin played by Jasmin Savoy Brown. "That was one of the roles that on the page was just so distinct," Gillett revealed. "I don't know how many takes we saw and then we saw Jasmin's, and it was like, 'Oh wow, that's Mindy.' It was the most obvious choice we could have possibly made in the casting process."
Sharing a surname with the original Scream's Randy, Mindy is one of several Woodsboro legacy characters who play a key role in the sequel. It's one of the many things from James Vanderbilt and Guy Busick's script that played into the important balance between past and present. "We've got to make sure that even though we're grounded in the past, we're looking ahead and moving everything forward," Bettinelli-Olpin affirmed. "There are a lot of new characters who have ties to the past and a couple who don't. That's part of the Scream legacy. We're making the new Scream movie, let's have the most fun possible. Let's layer this deep and just build it in the world of Woodsboro."
Scream upends the common horror sequel trends of ignoring the past or erasing certain parts of it. Instead, this is a full blown celebration and continuation of the franchise. That was key to Vanderbilt and Busick's screenplay, and the movie as a whole. "I think Guy and Jimmy really wanted to create something that paid respect to all four of the original movies. It's not just cherry picking on a certain lineage or movie to be a follow up to," Gillett explained. "The movie as a legacy piece is really a love letter to what came before in every sense."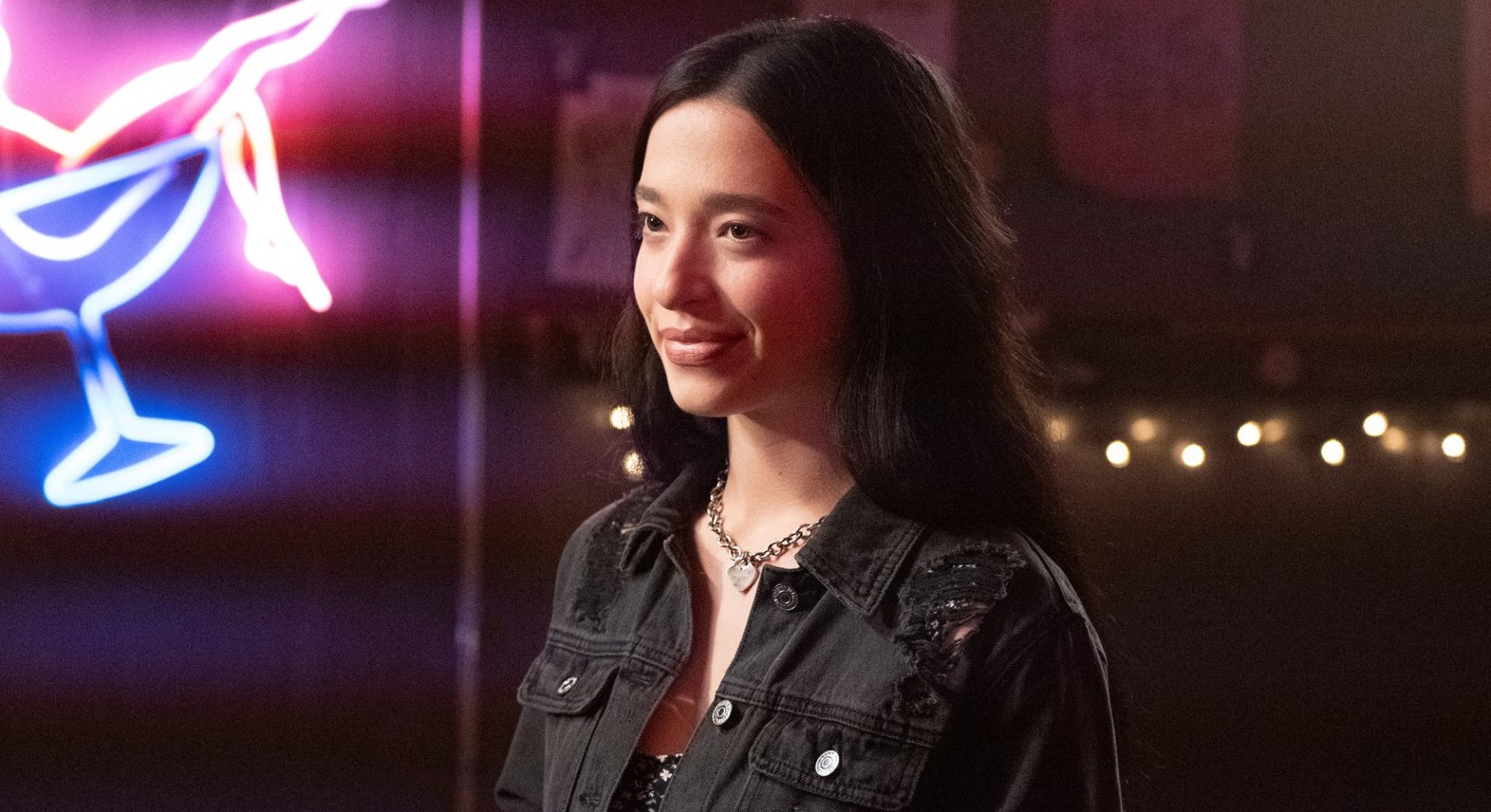 Getting to play in that world meant getting to rewrite and reintroduce one of the key parts of Scream's lore: the rules. One of the most impactful parts of the original film and something that's been continued in every Scream flick, the meta-text commentary on how to survive a horror movie once again plays a major role. And for the filmmakers, it was nothing short of a joy. "It was surreal," Bettinelli-Olpini laughed. "Part of the fun of Scream is that you can set up these rules and then the movie can subvert these rules. The movie is aware of itself and that's all baked in."
Another inbuilt aspect of making a Scream film are the in-universe Stab films. The fictional franchise is inspired by the events of the first movie. It's incredibly smart as it essentially means that at all times the Scream films can reference themselves and the franchise without breaking the fourth wall. For Radio Silence, it was one of the most useful and fun things they inherited. "One of the most incredible tools we think these movies wield is that there's a movie within the movie that allows the film to talk about itself really plainly and make fun of itself," Gillett said.
The biggest thing that they're bringing to the new Scream movie, though, is the old cast. Neve Campbell, Courteney Cox, and David Arquette all reprise their classic roles. It was another unbelievable moment for the filmmakers. "They were so welcoming, so wonderful, so gracious," Bettinelli-Olpini reminisced. "They were generous and guided us through the process in a lot of ways. They helped make the movie better and really supported the new cast and made them feel at home and like they trusted each other."
As for what fans can expect for the central trio, Gillett was tightlipped but he did have this to say. "Guy and Jamie wrote these great arcs for them. They really feel like they move the characters forward," the co-director shared. "It was moving to watch them step back into those characters and really embrace the new versions. It was just wonderful."
Featured Image: Paramount Pictures