As wild as it may seem, this year marks 40 years of Return of the Jedi, which brought the original Star Wars trilogy to a close. Many of you weren't alive for the original theatrical release back in 1983 or even the 1997 Special Edition. But soon, you'll be able to experience it in cinemas at last. Starting April 28, Return of the Jedi hits theaters in the US, UK, and other regions for a limited time. Lucasfilm officially announced the news at Star Wars Celebration in the UK. There's even a new 40th anniversary poster for this release with illustrations by artist Matt Ferguson. Check out the artwork below: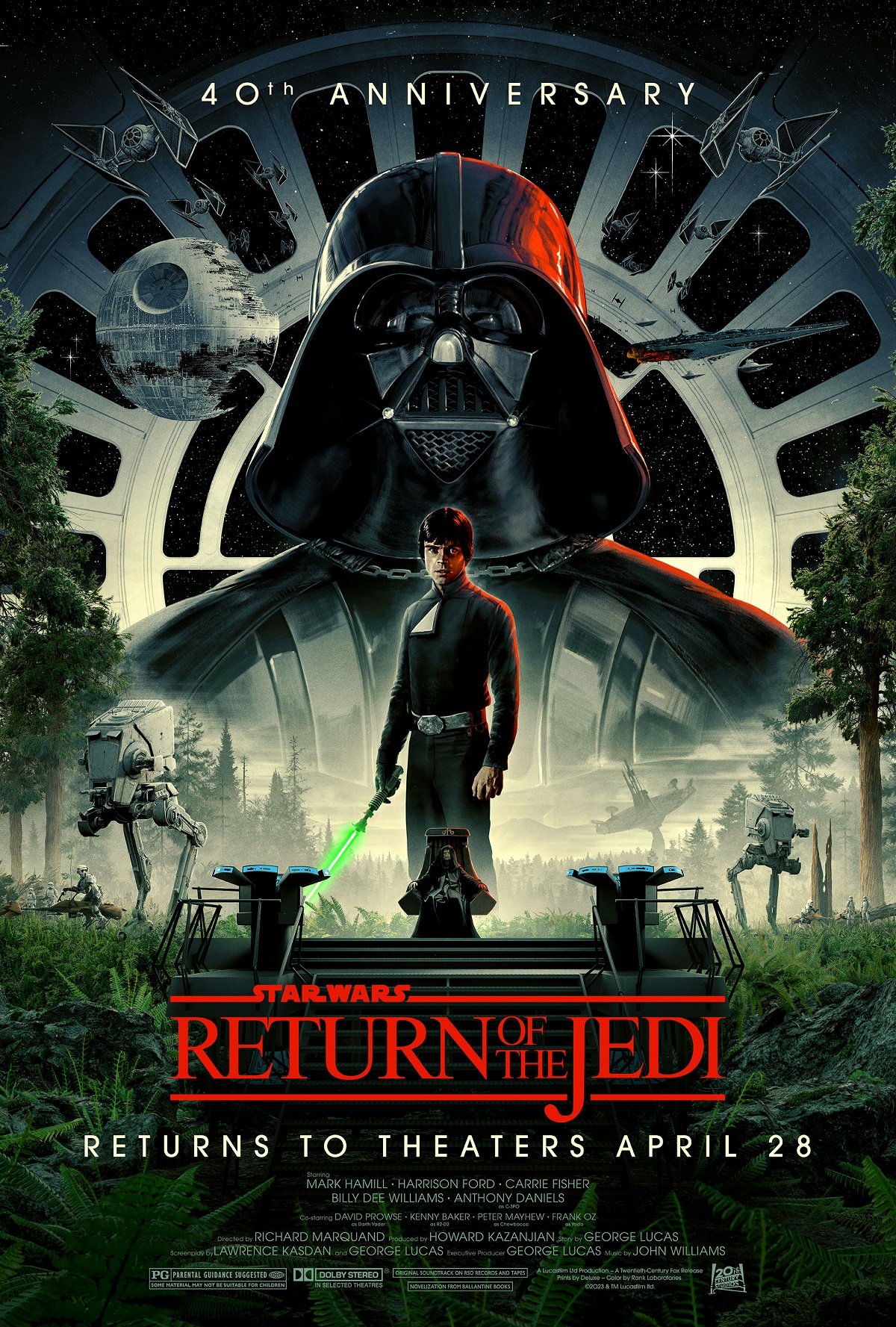 Via StarWars.com, Ferguson spoke about his tribute to Episode VI of the Skywalker Saga:
"I'm so happy and grateful to get to work on these movies again, even more so to be given the freedom to continue what I started with Empire. For that poster, a cold mechanical vibe completely takes over the whole composition. But Return of the Jedi is very much the triumph of Luke and the Rebels, so I wanted to have more of the warmer colors coming back into the art, hence pivoting to green with red accents. The artwork should tell a story, so for me it only made sense to give over the composition to those two characters. Will Luke be turned? Is Vader going to overcome the darkness? It's all about the pull between good and evil."
George Lucas' film includes so many iconic elements to the saga with Jedi that still resonate in other Star Wars media to this day. It gave us Jabba the Hutt, Rancors, Ewoks and Endor, and of course, Ian McDiarmid as Emperor Palpatine. Theater screenings for the Return of the Jedi re-release in the US will take place April 28 – May 4. In the UK, they will take place from April 28 – May 1.