2018's Ralph Breaks the Internet made both children and adults grin from ear to ear, as it was the rare sequel which lived up to the original film.
Now, with the home video release of the critically acclaimed follow up to Wreck-It-Ralph coming soon, we've learned the Blu-ray and digital release will include a featurette called "Surfing for Easter Eggs," which details all the various hidden references of the film. You think you caught them all? Think again, as there are far more Easter eggs than fans originally noticed in theaters. We have exclusive details on over seven of them.
One of Disney's most consistent Easter eggs, often searched for in the theme parks, are Hidden Mickeys. They're blink-and-ya-miss-em versions of Mickey Mouse's world famous head and ears. And in the Slaughter Race globe, lo and behold, you've got a Hidden Mickey!
The year after Wreck-It-Ralph hit theaters, Walt Disney Animation released a little movie called Frozen in theaters. We hear it was pretty popular, and we're looking forward to its sequel. The filmmakers put in a little reference to that obscure film, as you can see the snowglobe from Frozen on a young girl's nightstand.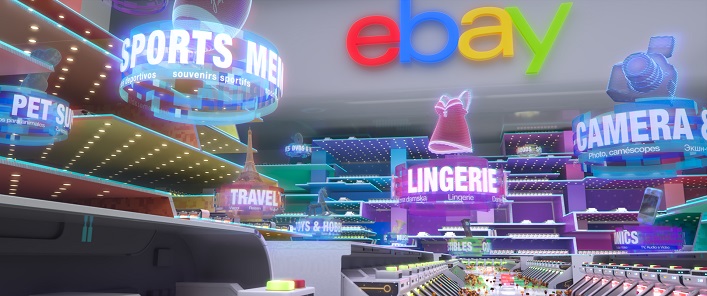 And in another Frozen homage, you can see the rocking horse on top of the "Toys & Hobbies" signs in eBay.
Proving that it's not all just about Anna and Elsa all the time, you can see the unicorn from Tangled in this moment between Ralph and Vanellope inside the world of the internet. It's being auctioned off just over Ralph's right shoulder.
Here, you can see the train from two other Disney animation hits, Big Hero 6 and Zootopia, now in the desolate wasteland world of Slaughter Race.
The most recent addition to the Disney princess line-up gets a shout-out, as Moana's island home of Motunui is referenced in a magazine lying on the floor in the Disney princess hang-out space.
And speaking of the whole Disney princess club house, in this scene, on can spot several things in the princesses' vanities: the bears from Brave, the poison apples from Snow White, along with the the book and wool from Cinderella, both which were used when she made the dress.
See all these Easter eggs and more when you watch Ralph Breaks the Internet at home; it arrived on Digital 4K Ultra HD and Movies Anywhere on February 12 and will be available on 4K Ultra HD and Blu-ray on February 26.
Images: Walt Disney Animation Studios