For better or worse—and usually in the interest of spicing up sequel entries—fantasy franchises will occasionally go the route of bringing main characters' long-thought-dead parents back to life. It happens often enough that when we catch glimpse of something like the first trailer for Frozen 2, we can't help but to start theorizing.
Yes, we're positing that Frozen 2 just may indeed be bringing Anna and Elsa's parents, who died at sea (outdoor voice: OR DID THEY?) at the beginning of Disney's 2013 mega hit, back from the great beyond. Whether or not this move would undercut the emotional stakes of the Arendellian sisters' journey from lonely tots to empowered kingdom saviors, well, that's yet to be determined. For now, we're just interested in the hard, tangible clues.
For instance, the first half of the trailer's devotion to Elsa taking on the very beast that took her parents from her so long ago: waves.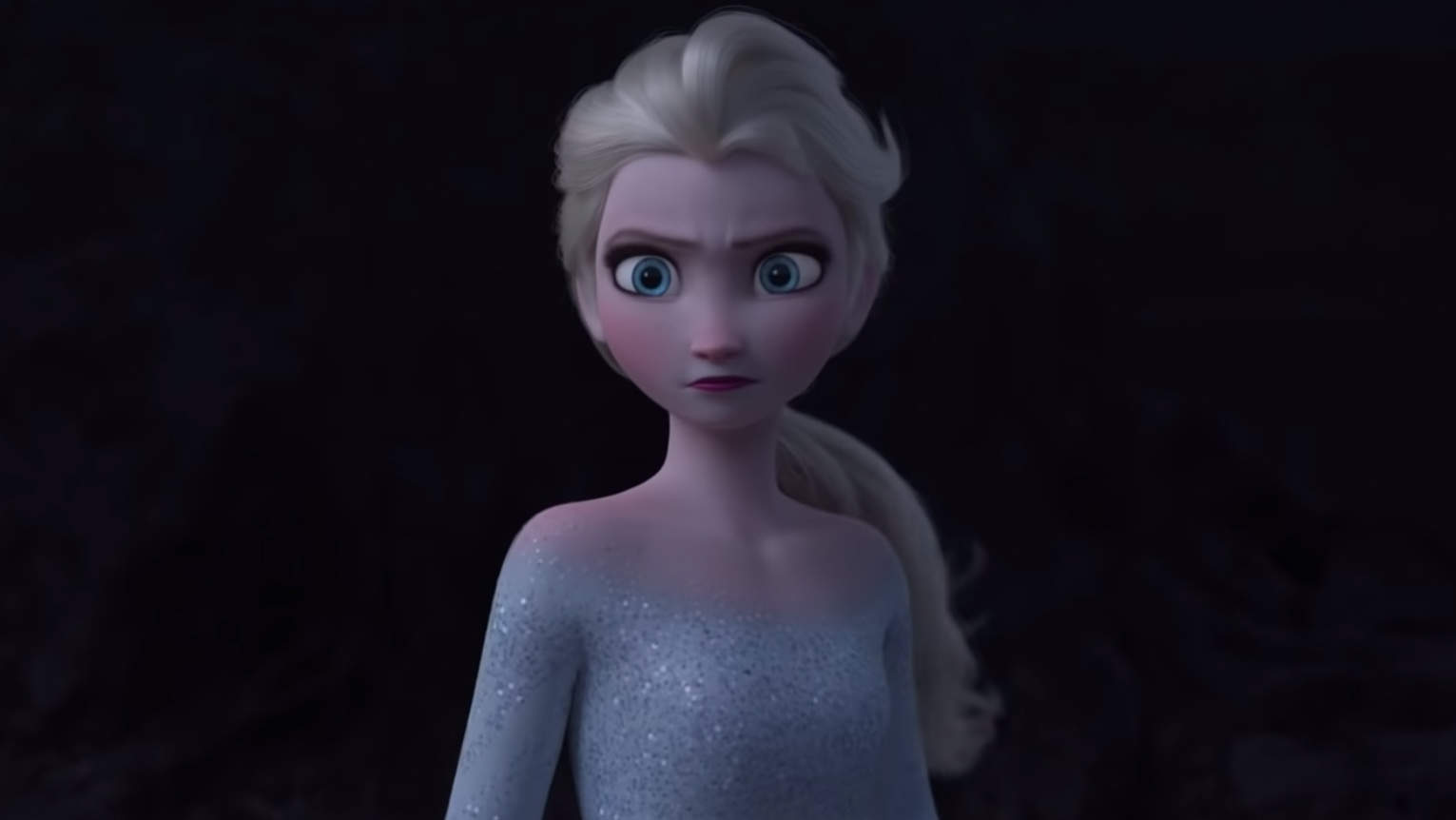 Now, there are plenty of reasons why Elsa might be taking on her proverbial Crime Alley. Maybe she's got to trek beyond the horizon for some completely unrelated magical journey and her boat's in the shop. Maybe she's prepping for a surf competition against Lilo and Stitch. But we can't help but imagine that Elsa would only take on the very thing that killed her parents if not to, perhaps, save her parents.
Of course, this would all be out of left field were not for another shot in the trailer: that of a mysterious, decidedly faceless, pair of adventurers. A curly-haired woman and a black-coated man show up at the 1:24 mark in the throes of some magical wind-type action in the always-autumn setting that appears to be a centerpiece for Frozen 2.
So who are they? Well, though their faces are dutifully obscured in the trailer, their general shapes and dress don't seem too far beyond what we've seen of Queen Iduna and King Agnarr. Yes, her hair has gotten a little scragglier, but that's what years of roughing it will do to you.
Set featured image
Perhaps the King and Queen didn't kick the bucket on the high seas after all, but were marooned in Autumnberg and unable to trek back home. And if so, perhaps their journey had brought them face to face with the aforementioned magical wind—a different manifestation of the snow powers that inhabit their then-young-now-grown daughter Elsa?
If so, what have they been doing all this time? Bumming around Falltopia and enjoying Scandinavia's answer to the Santa Ana Winds? Or perhaps combing this new magical realm for a cure for their daughter's affliction? Yes, we have since come to understand Elsa's powers as not an affliction whatsoever, but instead in fact a wonderful and defining component to her humanity. But you know, parents just don't understand.
Whether the King and Queen are alive or not in Frozen 2, it does seem like Elsa's forthcoming journey will drum up some childhood demons. Even if she's just taking on waves for a surf contest, that's gotta unearth some stuff!
Images: Disney