It's weird to realize now, but there was a time Vin Diesel wasn't a household name. The world famous action star was just an up-and-comer like many a young actor. He has reigned in blockbuster supremacy for close to 20 years but he might not have gotten his earliest breakout role if producers had their way. Before Dominic Toretto or Xander Cage, Diesel donned the goggles of Richard B. Riddick in David Twohy's Pitch Black. As we learn from Twohy in this exclusive clip from the making-of documentary on Arrow Video's new Blu-ray, Diesel was almost axed for a bigger star.
It's always a crazy prospect when you find out who almost ended up in your favorite movies; Will Smith was almost in The Matrix but David Schwimmer was almost in Men in Black. Weird, right? But though Diesel is all but synonymous with his Fast and Furious family man now, it was Riddick in Pitch Black that clearly spoke to him first. After all, he turned down the chance to appear in the sequels to both F&F and xXx in order to make The Chronicles of Riddick.
Universal
If you haven't seen Pitch Black, or haven't in a while, now's your chance to see it better than ever before. Arrow Video has released a special edition Blu-ray of the movie, complete with both the theatrical and director's cuts. You also get two archival commentary tracks, one of which has writer-director Twohy, Diesel, and co-star Cole Hauser. Other extras include Nightfall: The Making of Pitch Black, featuring the full interview with Twohy; new interviews with actors Claudia Black and Rhiana Griffith; cinematographer David Eggby; visual effects coordinator Peter Chiang; and composer Graeme Revell.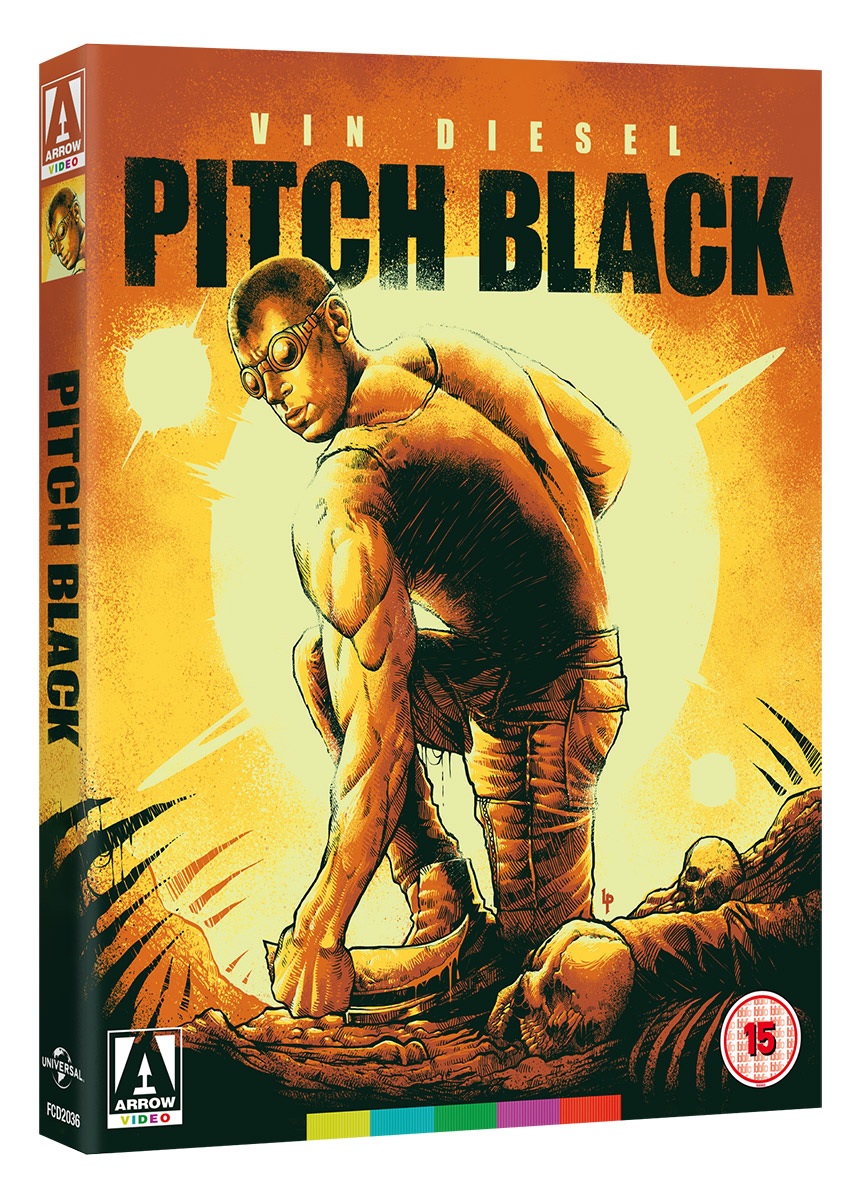 Arrow Video
And for you big Riddick heads out there, the Blu-ray also includes the full animated short The Chronicles of Riddick: Dark Fury. From Aeon Flux director Peter Chung, the short features the voices of Diesel, Griffith, and Keith David and bridges the gap between Pitch Black and its sequel.
Pitch Black is a pretty dope sci-fi monster movie and even without the Riddick sequels, it stands up there with the likes of Aliens. Check it out!
Featured Image: Universal
Kyle Anderson is the Senior Editor for Nerdist. You can find his film and TV reviews here. Follow him on Twitter!
This post has affiliate links, which means we may earn advertising money if you buy something. This doesn't cost you anything extra, we just have to give you the heads up for legal reasons. Click away!