When the world needs saving you want Batman, Superman, and Wonder Woman on the job. Usually. For the really dangerous missions you sometimes get together a team of the meanest, toughest, most deadly bad guys you can find. Like Christopher Smith, the vigilante/mass murderer better known as Peacemaker, played by John Cena. The character made his live-action debut in DC's The Suicide Squad. Now he's back in the unlikely superhero game with his very own spinoff HBO Max series. But soon you can have him around all the time. Prime 1 Studio has announced its new realistic—and very pricey—limited-edition Peacemaker statue.
Peace is the newest item on the menu at Prime 1 Studio. But it doesn't come cheap. The site has partnered with Blitzway for a lifelike 1:3 Scale Museum Masterline Series Peacemaker statue. It's based on the character as he appeared in James Gunn's The Suicide Squad. This beast of a collectible measures 31-inches tall, 17.7-inches wide, and 13.6-inches deep. It also weighs more than 44 pounds. The realistic replica boasts a screen-accurate costume, too. And it comes with a base that resembles the Jotunheim tower laboratory from the film. That's where Peacemaker fought and killed Rick Flagg.
The statue also comes with interchangeable hands so you can pose it the way you like best. The two swappable left arms include one holding the character's Dove of Peace Tomahawk. The other carries his Dove of Peace Sword. The collectible's two swappable right hands consist of one pointing and the other aiming a long-barreled pistol. And those who pre-order the Bonus Version Peacemaker from Prime I Studio's official online store or the company's authorized distributor will also get an extra Starro figure that attaches to the base.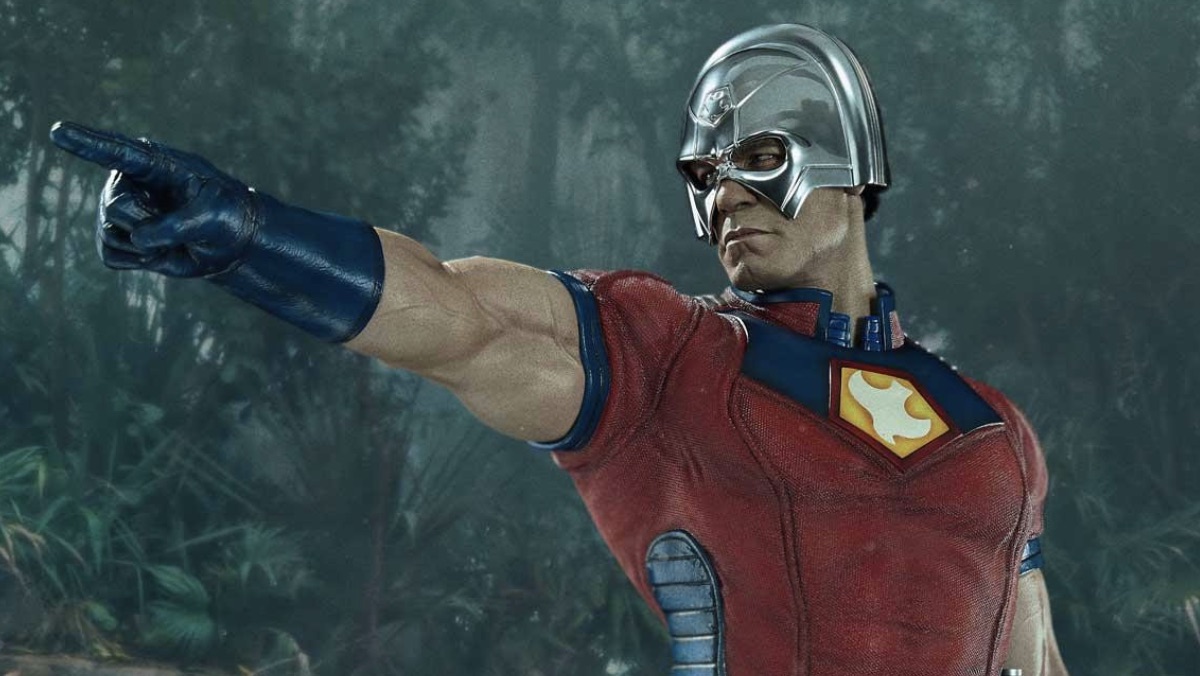 This limited edition big statue also comes with a big price tag. Really big. You can get your own for $1,399. A small part of that price tag ($139.90) will serve as your deposit. The rest will be due at a later date ahead of the statue's expected shipping of sometime in early 2023. Until then though you're responsible for keeping the peace yourself. You can start by making sure you don't do anything Peacemaker would.