If you're like us, you deeply miss Clone Club. That was the code name for fans of BBC America's superb science fiction series, Orphan Black, which starred the great Tatiana Maslany as Sarah. And Alison. And Cosima. And Helena. And a dozen or so clones who find each other in adulthood and band together to take down the evil organization that created them. The series tackled huge issues like female body autonomy and corporate ownership, while normalizing important social issues like LGBTQ+ representation. It was a landmark show for many people, who saw themselves in one of the many clones, and we've missed the show terribly since it ended back in 2017. Lucky for us, Clone Club is coming back!
Tatiana Maslay is set to reprise her many roles for Orphan Black: The Next Chapter, a 10-part audiobook series that picks up where the show left off. Malka Older is showrunning the series, with Mishell Baker, Lindsay Smith, Madeline Ashby, E.C. Myers, and Heli Kennedy onboard to write. The audiobook platform Serial Box will host the series, in collaboration with Temple Street, a premium digital fiction startup.
Story details are scant, but according to IndieWire, the love story between Maslany's Cosima and Évelyne Brochu's Delphine will play a central role. That's exciting news for shippers; Cosima and Delphine were easily the most popular relationship on that show, and knowing we'll see even more of their star-crossed queer love story has us positively over the moon.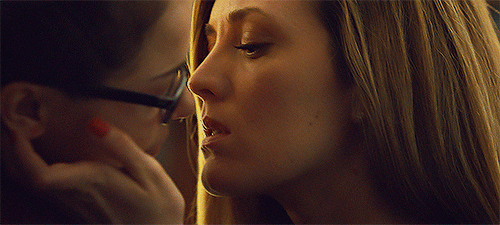 "We are delighted to be able to extend the Orphan Black franchise through this new and innovative partnership with Serial Box," said show's executive producers, Ivan Schneeberg and David Fortier, in a statement. "Orphan Black's devoted fans will now get more of what they love on this exciting listening and reading platform."
No exact launch date has been set, but we can expect Orphan Black: The Next Chapter to hit Serial Box "later this summer." The first episode will be free, with subsequent episodes coming in at $1.99 a piece. Fans can also sign up for a Serial Box season pass for $13.99.
Images: BBC America