I never would have guessed a 30-year-old eight-bit handheld gaming device would still be interesting in 2021. But fans keep finding new and better ways to improve upon Nintendo's original Game Boy. Recently a programmer turned one into a spite machine. He transformed his into a pixelated mobile movie screen for Tenet. Another person also built the world's smallest working version. It doesn't even measure an inch in size. Impressive, but not much fun to play. That's definitely not the case with the newest fan-made modification, though. Meet the Game Man, a giant version of the classic Game Boy.
YouTuber Grumpy Modeler has built something that would make any gamer happy. His Game Man (which we first came across at Gizmodo) is, quite literally, a huge upgrade over Nintendo's Game Boy. That original machine measures 5.8-inches tall, with the screen taking up just 1.9-inches. The full color LCD screen of the Game Man alone comes in at 5.6-inches. It's also a massive upgrade in pixels, with 640×480 compared to the Game Boy's 160×144. This monster machine also has a 1/4-inch output jack that lets you turn off audio and LCD if you connect your Game Man to another screen.
There are some drawbacks to this giant version, though. While the controls on these are described as "very good," it's hard to hold "A" and "B" at the same time. Unlike Nintendo's version, it helps to have big fingers when using this.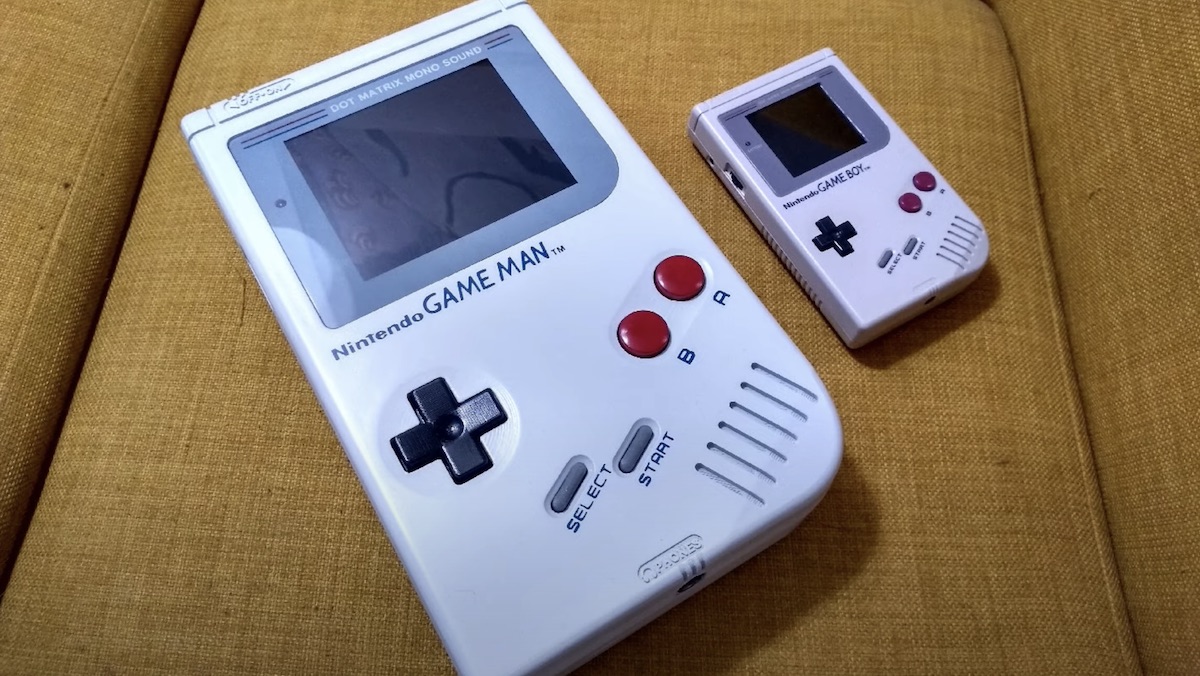 The Grumpy Modeler
The video also includes a link with instructions on how to make your own. As you might imagine, building ones takes a lot of work. You'll need access to a 3D printer to make the case, an NES gamepad, a whole bunch of other parts to make everything simpatico, and a lot of personal skill. But as you can see, if you pull it off you'll end up with something that Nintendo might actually sell.
We wish they did. We would buy it. Over the last 30 years our hands have grown, but our love of the Game Boy has never diminished.