There are so many TV shows right now. Too many TV shows, some might argue. But there are enough shows that the average TV viewer might feel overwhelmed and they certainly wouldn't be alone in that regard. Nielsen just released its first-ever State of Play report, which delves into the ever-growing television landscape–both linear and on streaming services. And it has some mind-boggling findings. Right off the bat, the report shares the staggering amount of TV shows airing on linear TV and streaming services.
How Many TV Shows Are Available to Watch Across Streaming and Traditional Television Platforms?
According to Neilsen's State of Play report, between February 2021 and February 2022, 817,000 individual TV programs became available to choose from. Yes, well over three-quarters of a million TV shows can now be watched on streaming and traditional television platforms. It's a staggering enough number on its own, but it's also a gigantic increase from just a few years ago. In December 2019, Nielsen says there were only 646,000 TV shows to choose from. So it's no wonder we're overwhelmed. But it's certainly not stopping viewers from wanting even more.
The Future of Television
Earlier this year, Nielsen reported that Americans watched almost 15 million years–yes you read that right, years—worth of streaming content. And as of February 2022, 65% of people who use streaming services subscribe to 2-4 different platforms. (And 17% subscribe to even more.) But while the conversation around streaming platforms raising prices always raises eyebrows, Nielsen's report indicates that most American subscribers won't necessarily change their places because of it. In fact, in a recent survey, 93% of respondents suggested they plan to make no changes or even will increase their streaming service options.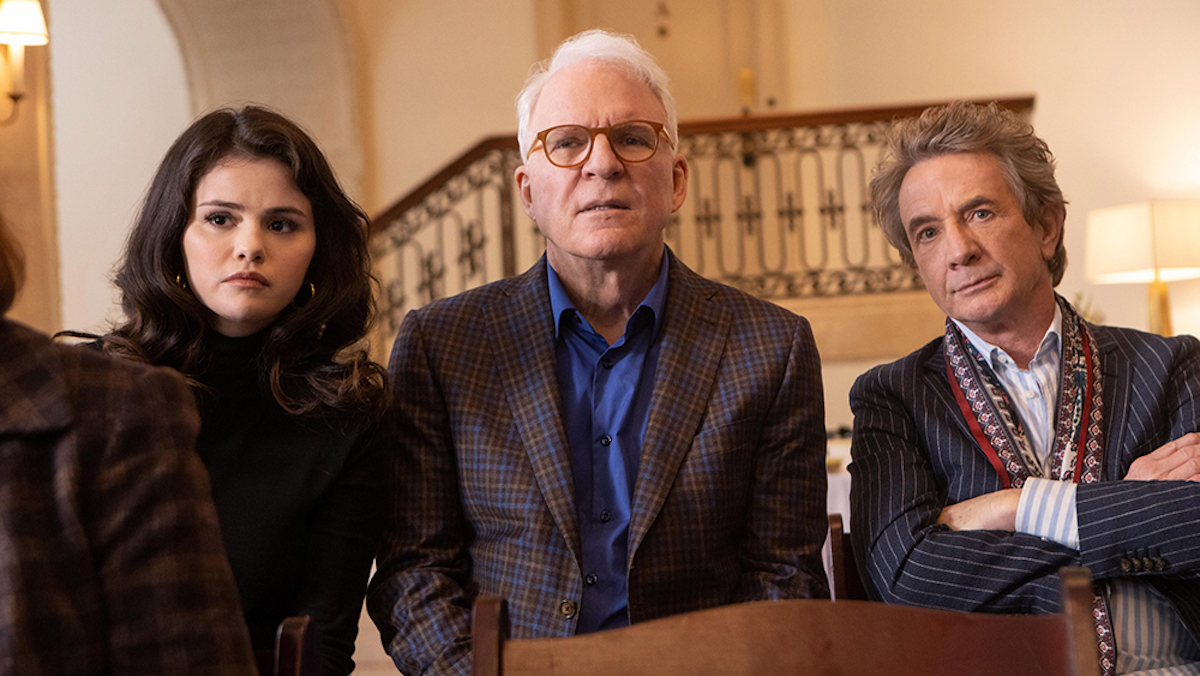 Streaming Television vs. TV Shows on Traditional Platforms
Those of us with iPhones are haunted weekly by our usage notification every Sunday. It's, quite frankly, a number most of us don't want to know. Nielsen's State of Play report is picking up the slack on the TV front. The report says the average adult watches just under five hours of TV every day. (The specific number is four hours and 49 minutes.) And viewers are starting to turn to streaming services over linear programming to get their TV fix.
However, there is one classic pastime driving up linear TV viewership. And shockingly, to me at least, it's not Jeopardy! With sports back after the COVID-related season cancellations in 2020, live sporting broadcasts made up most of the most-viewed TV shows in the traditional TV format between January and September 2021.
How Do We Handle This Many TV Shows?
It's wild to see the numbers laid out so plainly. But they make a lot of sense when looking at how many ways we can now access TV. At Nerdist, we spend a lot of time recommending our favorite TV shows to one another, and the number of new streaming services that accompany those recommendations is ever-growing. So it makes sense that across the board, feeling overwhelmed by choosing a TV show isn't an outlier sentiment. And even more so, that 64% of Nielsen survey respondents would love to see more streaming bundles offered. It's not only slightly more cost-effective, but it helps on an organizational level as well.
Given the astronomical increase over the last few years, I'm very curious to see how these streaming trends and title numbers continue looking forward— especially as companies merge and shift strategies.