It's been three years since the Brick Experiment Channel's first LEGO submarine build. Though some of the components have changed, the ingenuity and fun continue. And we continue to want one for ourselves! The maker behind the YouTube channel can't seem to stop tinkering with the idea, this time adding automatic depth control to its remote-controlled capabilities.
He tests his LEGO submarine in a tote full of water and then a pool before taking it to a creek. This part is especially neat as it goes cruising through the muck and lily pads, undoubtedly scaring the local fish and other creatures there. No one will believe their stories of the plastic tube cranking its way through the area, an unblinking captain gazing out from within.
The video description includes all the components if you want to recreate the submarine build while waiting for LEGO to come out with its own waterproof RC submersible. Many of the pieces are LEGO, but there's also a drone propeller, Raspberry Pi computer, and plastic syringe. As well as a pressure sensor to help maintain a certain depth and also a laser sensor if you want it to stay a certain distance off the bottom instead. The video ends with the Python code to program all of these features.
The latest build follows up on three previous versions of this LEGO submarine. The first sub was made out of a water pitcher. Then version 2.0 used an IKEA food container equipped with magnets instead. Video 3.0 had a balloon and air compressor to control the depth. But clearly, more adjustments were required. Is the maker finally satisfied, or will we see a 5.0? Only time will tell. We certainly hope for more LEGO submarine fun.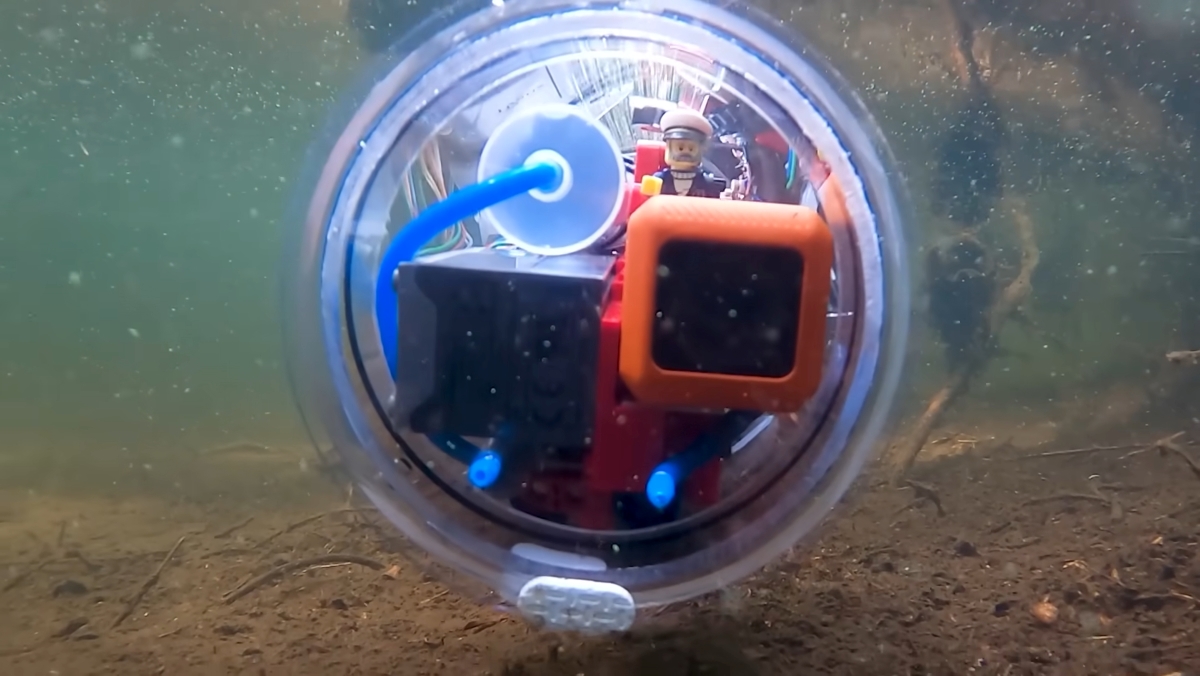 The Brick Experiment Channel on YouTube also includes lots of requested LEGO experiments. Keeping it in the water, this video creating a whirlpool and yeeting minifigs out of the vortex is fun. Maybe LEGO will come up with something similar in time for the Black Panther and Sub-Mariner showdown teased in the Wakanda Forever trailer.
Melissa is Nerdist's science & technology staff writer. She also moderates "science of" panels at conventions and co-hosts Star Warsologies, a podcast about science and Star Wars. Follow her on Twitter @melissatruth.