Welcome to 2023, yet another year where Nerdist will be covering the best in pop culture and entertainment. As we all know, between dozens of streaming services, primetime cable, and more, there's a ton of TV to look forward to this year. While we won't see faves like The Rings of Power and Stranger Things return, that doesn't mean there isn't enough to keep us constantly tuned into the small screen. Yes, the 2023 TV show lineup will bring in lots of Star Wars and MCU fare but there's a nice new slate of things outside of those universes that are coming our way.
From The Walking Dead expanding its world to witches, weirdness, nostalgia, and more, here are the new and returning TV shows to look forward to in 2023.
January TV Shows // February TV Shows // March TV Shows // April TV Shows // TV Shows Coming Later in 2023
TV Shows Coming Out and Returning in January 2023
Kaleidoscope
This Netflix drama series stars the incomparable Giancarlo Esposito as a top-tier thief leading a team on a mission to steal billions of dollars. In typical fashion, things go awry with their plans. What isn't typical is the way that you can watch this show. It consists of eight episodes that can be watched in any order, which makes talking about it with friends a ton of fun.
When & Where to Watch: Currently streaming on Netflix
Mayfair Witches
This series is based on Anne Rice's Lives of the Mayfair Witches novel and includes a sinister ghost and, of course, a legion of witches. Starring Alexandra Daddario, Mayfair Witches is one of several new shows that is going back to the classic weekly release format… and we aren't mad at it at all.
When & Where to Watch: January 8 on AMC/AMC+
Velma
Jinkies! For the first time, Velma of Scooby-Doo fame is getting her own TV show. She deserves it because, well, she's the best investigator among the group. This adult animated series starring Mindy Kaling gave us a fun teaser that hints at a truly fresh take on this beloved character.
When & Where to Watch: January 12 on HBO Max
Hunters (Season 2)
Remember this show? The one about the Nazi hunters in the 1970s who discover that Hilter is still alive and the absolute worst. It is back after nearly three years to wrap up the Hunters' many storylines.
When & Where to Watch: January 13 on Prime Video
Servant (Season 4)
Servant is back on TV for its fourth and final season in 2023, much to many fans delight and dismay. It's been a wild ride for this psychological horror narrative surrounding a couple and their child Jericho. And now fans will finally get to see how this unsettling story ends.
When & Where to Watch: January 13 on Apple TV+
The Last of Us
This Pedro Pascal-led series is bringing an infamous video game universe to life with a story about found family and survival. Fans will get to follow the weekly exploits of Joel, a smuggler who escorts Ellie (Bella Ramsey) across a very dangerous USA. Get to know this universe with our handy dandy The Last of Us universe guide before you dive into this show.
When & Where to Watch: January 15 on HBO Max
That '90s Show
The love for all things old continues with That '90s Show. Toss a few familiar faces along with some new ones into a setting that we love and adore in 1995 and it is likely gonna be a hit.
When & Where to Watch: January 19 on Netflix
Wolf Pack
Hello, Sarah Michelle Gellar. Wolf Pack is a still rather mysterious show about a creature that awakens after a California fire. A group of teens realize their lives will never be the same as things get terrifying. As we know, Gellar is no stranger to a supernatural fight but this time she's doing it a bit different as an investigator of some sort.
When & Where to Watch: January 26 on Paramount+
Poker Face
Poker Face is everything we need right now. Natasha Lyonne. A 10-episode "mystery-of-the-week" adventure set in the 1970s. Chaos and confusion. Bring it on. Lyonne's Charlie has a penchant for exposing liars and is a traveling woman, heading across America in her Plymouth Barracuda. Everywhere she goes, strange people and even stranger crimes cross her path.
When & Where to Watch: January 26 on Peacock
TV Shows Coming Out and Returning in February 2023
The Flash (Season 9)
Believe it or not, The Flash has been on television for nine years. And now, the last Arrowverse show is taking its final bow this year to wrap up the wild story of Barry Allen. It is truly the end of an era and such a huge deal that the Green Arrow himself is coming back.
When & Where to Watch: February 8 on The CW
You (Season 4 – Part 1)
Somehow, Joe Goldberg is still alive. Who knew that we would see this guy get married, become a dad, and truly meet someone as twisted as him? And then go on to become a… professor?! Joe is a wild dude. Now we are at season four, which is being split into two parts with the first five episodes coming in February while the second five debut a month later.
When & Where to Watch: February 9 (Part 1) and March 9 (Part 2)
Marvel's Moon Girl & Devil Dinosaur
Yes, this is a Marvel thing but as of right now, Moon Girl is not officially a part of the MCU. So we are going to put her adventures on this list. She's the smartest person in the Marvel universe and an important figure to many young fans. And, with this show's stacked cast, there's no way it won't be a superpowered delight.
When & Where to Watch: February 10 on Disney Channel; February 15 on Disney+
Carnival Row (Season 2)
Yet another show that lives in our hearts yet has been gone for far too long. Carnival Row is finally coming back to whisk us back into its neo-noir glory. A world of faeries, fauns, and murder, this show is truly unlike any other on TV… and that's saying a lot with so many shows constantly coming out.
When & Where to Watch: February 17 on Prime Video
Bel-Air (Season 2)
Well this is a story all about how… Will came to Bel-Air and flipped everything upside down. Perhaps one of the biggest surprises (in a great way) of 2022, Bel-Air proved the skeptics wrong and stood on its own. Sure, the overarching story and character names are the same as The Fresh Prince of Bel-Air, but Will and the Banks family are not carbon copies of their predecessors. Season one got real, grappling with drug use, sex, family secrets, and the price of family among many other things. And the crew is coming back a year later with more drama on the horizon.
When & Where to Watch: February 23 on Peacock
TV Shows Coming Out and Returning in March 2023
Superman & Lois (Season 3)
Superman & Lois seems like it has been around for many years. In reality, it debuted in 2021 in the midst of global chaos. The ongoing sagas involving Clark Kent and the intrepid Lois Lane will continue in the series' third season.
When & Where to Watch: March 14 on The CW
Shadow and Bone (Season 2)
The return to the Grishaverse, complete with its various forms of magic and subsequent mayhem, is upon us. Shadow and Bone will deliver a slate of eight new episodes for its second season to fill the big fantasy hole left in our hearts right now.
When & Where to Watch: March 16 on Netflix
Yellowjackets (Season 2)
Bzzz bzzzz. Our hunger and thirst for more mysteries and sacrifices in the woods will be satiated very, very soon. Yellowjackets captured the hearts of nearly everyone here at Nerdist and it is undoubtedly one of our most-anticipated returning shows of 2023. What is going on with Tai? Who is the Antler Queen? What is modern-day Lottie and Van up to? Did they throw Jackie on the grill? So many questions that need answers…
When & Where to Watch: March 24 on Showtime
TV Shows Coming Out and Returning in June 2023
The Walking Dead: Dead City
Why yes, we did skip April because we don't know what's coming out that month. It is indeed a mystery. And yes, The Walking Dead's universe is still snarling forward after over a decade. While some left the flagship show before its end last year, many are back on board with this world because of its upcoming spinoffs coming in 2023. The first one is Maggie and Negan's The Walking Dead: Dead City, which will take the unlikely duo (seriously, did any of us see this coming?!) to the Big Apple to see what's out in the world.
When & Where to Watch: June 2023 on AMC/AMC+
TV Shows Coming Out and (Maybe) Returning Later in 2023
As we know, television isn't planned as far in advance as films because there are no theater spots to contend for. We often get release dates mere weeks away from debuts to build up hype. So, beyond March, we don't have a lot of solid dates for shows but there is so much to look forward to. Keep your eyes peeled for the following series:
The Umbrella Academy (Season 4)
The Umbrella Academy will return for its fourth and final season to wrap up the Hargreeves ongoing saga. In season three, their decisions led to a completely different world where they no longer have powers. How will it all end? We shall see.
When & Where to Watch: Release date TBD, Netflix
Gen V
The Boys is taking its twisted supe world to new heights with a college spinoff. We already know quite a bit about this show; however, Prime Video is staying tight-lipped about its release date for now. And, we likely won't see the next season of The Boys in 2023 to give Gen V time to shine.
When & Where to Watch: Release date TBD, Prime Video
The Wheel of Time (Season 2)
The Wheel of Time's first season was quite the stunner with an epic journey to find the Dragon Reborn. And even though season two isn't here, we already know that this next installment won't be the end of the story. A third season is already a go!
When & Where to Watch: Release date TBD, stream on Prime Video
Our Flag Means Death (Season 2)
This delightful period comedy featuring known names like Blackbeard and Stede Bonnet quickly gained a fandom in 2022. So, its not shocking that another round is coming soon. Filming for season two wrapped in December 2022 with a projected release sometime in 2023. We'd guess that it will come in the second half of the year.
When & Where to Watch: Release date TBD, HBO Max
Peacemaker (Season 2)
Do ya really wanna… do ya really wanna taste it? Who doesn't love that theme song and the collection of weirdos on this DC Comics show. Peacemaker is raunchy, funny, wild, and surprisingly heartfelt. It's a possibility that this one could get pushed to 2024 with filming starting sometime this year, but we are holding out hope that this hero will return in late 2023.
When & Where to Watch: Release date TBD, HBO Max.
Ted Lasso (Season 3)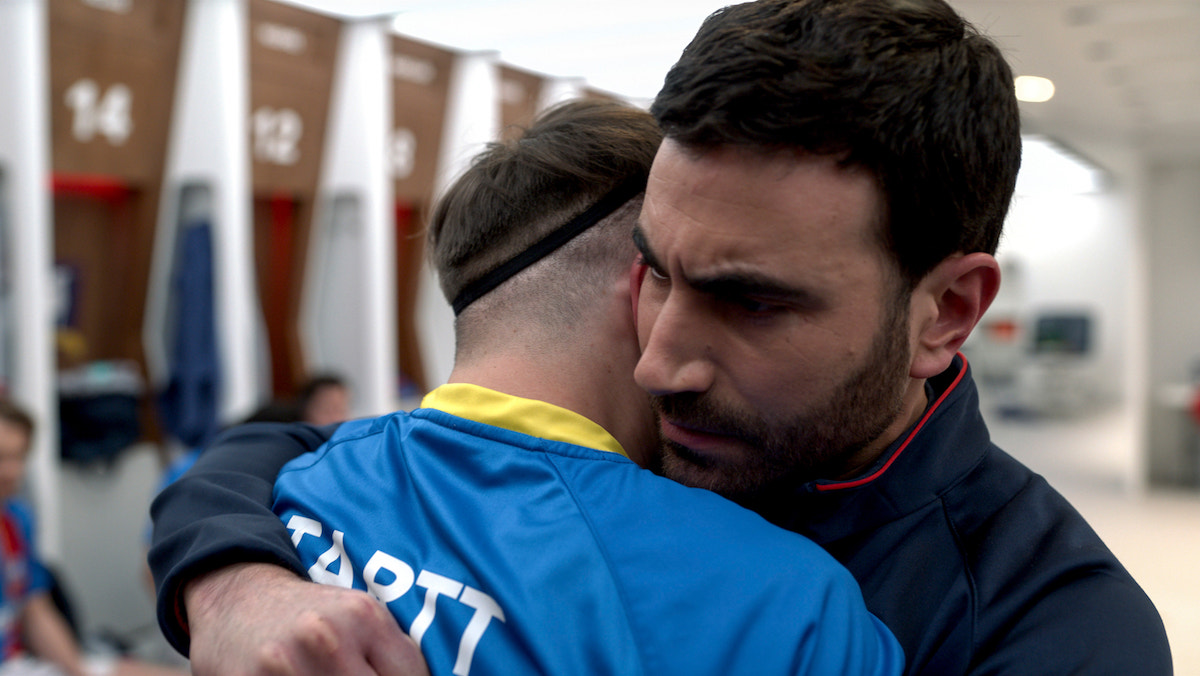 This sports comedy swept in during the height of the pandemic and captured the hearts of many, many viewers and critics alike. And, unlike these last few years, the show is moving ahead at a quick pace with season three incoming. Filming took place in 2022 but it is unclear what time of year this show will drop.
When & Where to Watch: Release date TBD, Apple TV+
Halo (Season 2)
Paramount+ is really gaining some steam in the streaming fight. And a big part of their rising success is Halo, which is returning for another season. Filming began in September 2022 but it remains to see when Master Chief will return to our televisions. The projection is for 2023 but time is a tricky thing.
When & Where to Watch: Release date TBD, Paramount+
The Walking Dead: Daryl Dixon
The Walking Dead: Daryl Dixon (actual title) is also coming this year, supposedly after the Maggie and Negan show. As we know, this universe stays on TV practically all year long. And with Fear the Walking Dead coming back for its eighth and final season in May along with Maggie/Negan shenanigans in June, this could be a late Fall or early Winter show.
When & Where to Watch: late-2023, AMC/AMC+
The Witcher (Season 3)
Cheers for more Witcher adventures! Sadness that Henry Cavill is leaving the role! The Witcher's upcoming third season will be the last one with Cavill as Geralt so we hope it is a banger. Now that Blood Origin is out in the world, perhaps we will get that mysterious release date soon… and a trailer.
When & Where to Watch: Anticipated release date mid-2023, Netflix
Interview with the Vampire (Season 2)
The sexiness and chemistry of it all. Many viewers found this series to be quite the delicious romp and cannot wait to get more action. Thankfully, AMC seemed to have psychic powers, as evidenced by a pre-release season two renewal. It is expected to land in 2023 but that could change, of course.
When & Where to Watch: Release date TBD, AMC/AMC+
Reservation Dogs (Season 3)
This Indigenous led show centering around several teenagers in Oklahoma has quite the dedicated fanbase. It is coming back for a third season to continue the ongoing drama.
When & Where to Watch: Release date TBD, FX/Hulu
What We Do in the Shadows (Season 5)
This hilarious series is returning in 2023 for its fifth season. And, thankfully for fans, there will be more of this beloved vampire show beyond this year with season six already greenlit. FX is making great choices, indeed.
When & Where to Watch: Release date TBD, watch on FX/Hulu
Succession (Season 4)
Succession is bringing all the Roy family foolishness back once again this Spring. Will it be the end of this ongoing fight for power and control. We shall see…
When & Where to Watch: Anticipated Spring 2023 release, HBO/HBO Max
Of course, this list is no where near exhaustive. But there's enough here to keep TV fans busy pretty much all year long.
Originally published on January 4, 2023.
This post has affiliate links, which means we may earn advertising money if you buy something. This doesn't cost you anything extra, we just have to give you the heads up for legal reasons. Click away!